This post is all about the Natural And Organic Products You Must Check Out! I love that I am starting to go more towards natural and organic for my family. From healthier makeup to household products, I want to ensure my family is safe!
We have been going back and forth for a while now, but this year, I want to TRY to actually go healthier. So far, so good. I was recently introduced to some wonderful natural and organic products and love them so far! These products are perfect for anyone.
The natural and organic products I have tried make me feel like a better person and mommy. I know that these products are good for my babies, not bad. I have hand-selected some great natural and organic products for you, below.
*This post includes my affiliate links
Natural And Organic Products You Must Check Out!
The first natural products that I want to talk to you about are from Hand Over Heart! All their products are pure and safe for your family. My kids and I have pretty sensitive skin, so I am always on the lookout for natural products that won't hurt their skin when they use them. We love Hand Over Heart skincare products! They moisturize your skin and they leave your skin soft and nice feeling.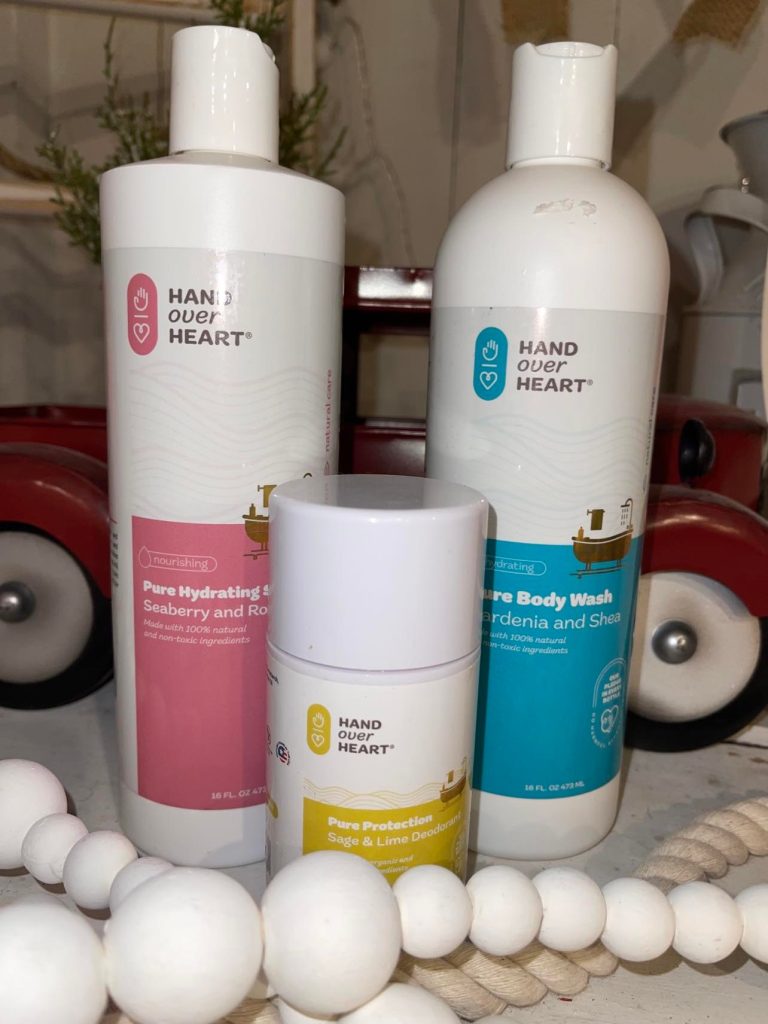 I received the Hand Over Heart Pure Personal Care Pack and we just love it. This personal care pack comes with Pure Hydrating Shampoo, Pure Body Wash, and Pure Deodorant.
The Pure Hydrating Shampoo cleans, hydrates, and nourishes your hair with Hand over Heart's Seaberry and Rose Shampoo. Containing a nourishing blend of Aloe Vera, Coconut Oil, Panthenol, and Glycerin, this pH-balanced, gentle shampoo delivers a superior clean that's non-irritating and safe. I love how clean my hair feels after using this shampoo!
The Pure Body Wash is also so nice! I love how it foams up and really cleans my skin well. The natural cleansers and emollients in Hand over Heart's Gardenia and Shea Body Wash work up a smooth, gentle lather that carries dirt away, cleaning and hydrating as it moisturizes to leave skin nourished. And, the scent is VERY subtle!
The Pure Deodorant is also quite nice. USDA-certified organic, Hand over Heart's Sage Lime Deodorant is formulated with Organic Coconut Oil and Organic Sage Lime Essential Oil Blend. Unlike antiperspirants that use chemicals to block sweat, HoH Pure Protection contains naturally-occurring antibacterial properties that stop odor before it can begin. So, no bad stuff in this deodorant! My 14-year-old daughter uses this and loves it.
Schmidt's Citrus and Minerals Multi-Surface Cleaning Vinegar Spray from X-NRG Life. I really love this spray and use it all the time in my bathroom! Schmidt's NEW vinegar and essential oil-based surface sprays and experience sparkling clean countertops! Plant-powered and effective. Schmidt's new Cleaning Vinegar Spray cleans and refreshes household surfaces with vinegar and essential oils. Signature essential oil blends deliver a sparkling clean experience that also smells good. Free of artificial dyes, MIT/BIT, bleach, and artificial fragrance, also certified vegan and cruelty-free, this surface spray is safe to use around kids, cats, and dogs.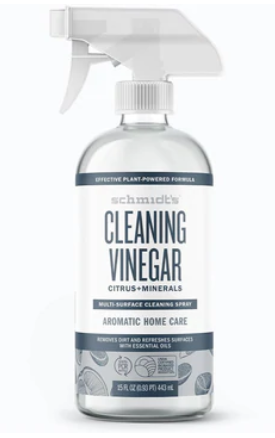 Highlights
For a sparkling clean countertop without harsh elements
Free of artificial dyes, MIT/BIT, bleach, and artificial fragrance
Certified Vegan & Cruelty-Free, Safe to use around kids and pets
Dye Free, Bleach Free, Made with essential oils
Size: 15oz
Scent
A lemon blended with soft minerals and woody base notes for an airy, welcoming, clean scent.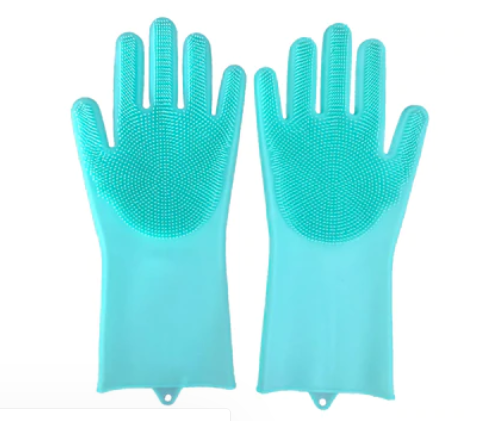 I also received a Silicone Toilet Brush Cleaner and Silicone Wash Gloves which I love! Now my toilet is super clean and I can wear these gloves to protect my hands when I clean everything in my home! So happy with these products!
*Boiron USA Cold & Flu Survival Kit. Be prepared for the inevitable colds and flu in your household with this homeopathic survival kit from Boiron USA.
This kit includes Oscillococcinum for body aches, fever, chills, and fatigue; Children's Chestal syrup with natural honey for all types of common coughs; and, Children's Coldcalm Pellets for sneezing, runny nose, nasal congestion, and minor sore throat.* All are non-drowsy and have no drug interactions. Value is over $40. *These "Uses" have not been evaluated by the Food and Drug Administration.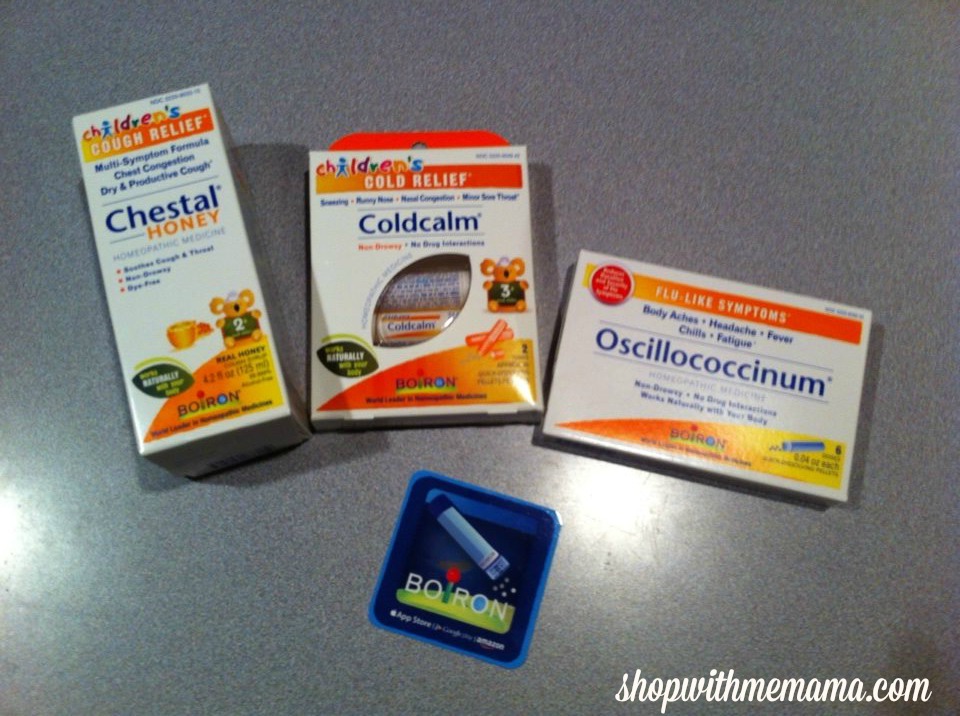 This came at a great time! My kids had to be picked up from school because they had high fevers and were so dizzy. I gave them each one of the Children's Coldcalm Pellets and all they did was open it and they poured it all into their mouths. They then just chewed it up.
They said it tasted like sugar, so I guess that was good, LOL. My kids both told me that they 'think' they helped them. They said they felt a bit better after taking them and their fevers did go down a bit.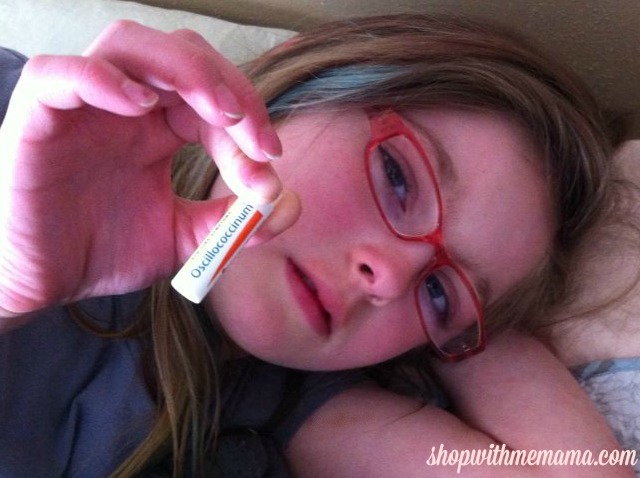 *Plant Therapy USDA Certified Organic Essential Oil Set which includes: Organic Eucalyptus Globulus, Organic Rosemary, and Organic Tea Tree. (10 ml undiluted).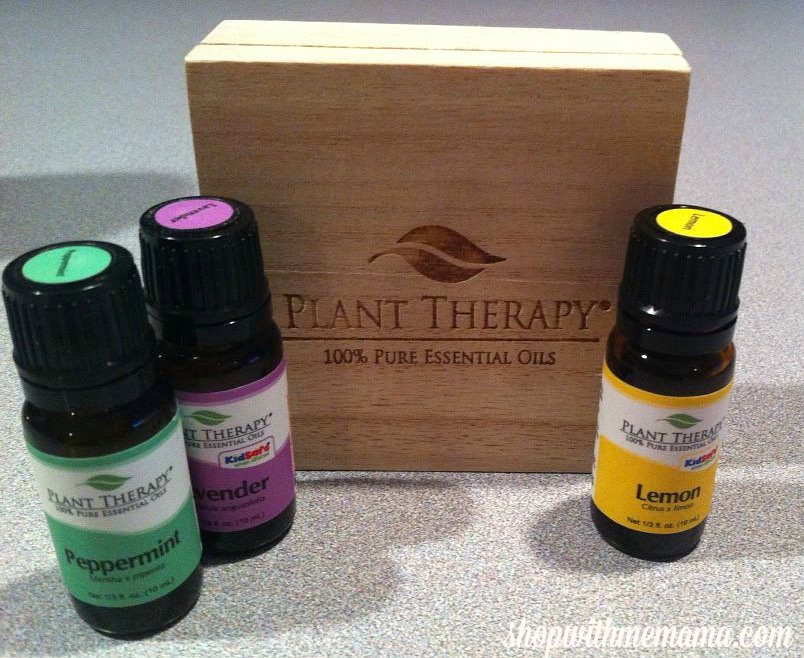 It is no secret that I love essential oils. I have quite an assortment of them. Receiving these essential oils was so exciting for me! These oils came in a wooden box, which I ADORE. The oils are great and undiluted.
*Fresh Wave: Remove odors using natural ingredients. That's what Fresh Wave is all about. No harsh chemicals. No heavy perfumes. No toxic ingredients. Which results in no more odor.
Fresh Wave natural odor-removing products use simple, pure, and natural ingredients – a blend of plant extracts and water – to remove odors from your life. We are so excited to share our Odor Removing Gel, Odor Removing Spray, and Laundry Booster with you! With Fresh Wave, odors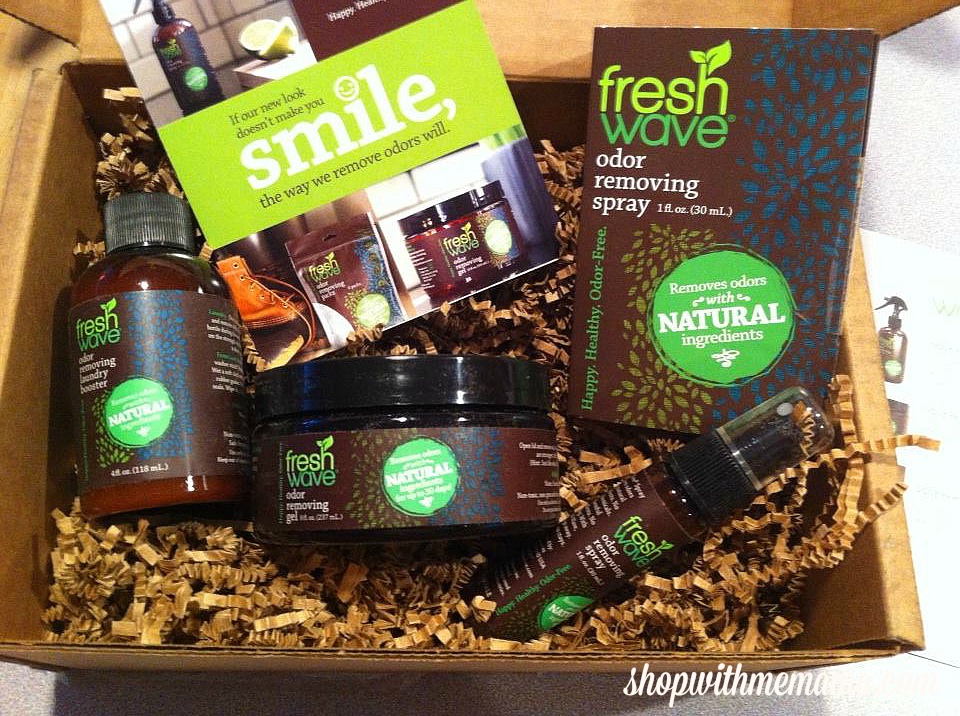 I am using the Odor Removing Gel in our hallway. I have it on a little table at the end of my hallway. It has kept our air back there 'fresh' and nice. I use the Laundry Booster in my laundry to help with any odors, which seems to work nicely.
My kids have sensitive skin so I am happy that this is a natural product to add to my laundry. I have the Odor Removing Spray on the back of our toilet for people to use after they go poo-poo. Works well at attacking those foul scents!