*Product was received. Opinions are mine. This post is 

Powered by BrandBacker
What do I like more than skin care and beauty products? I like to save money too! So, of course I was thrilled to learn about two new products and that they were $43 off their original price! Mama likes this deal!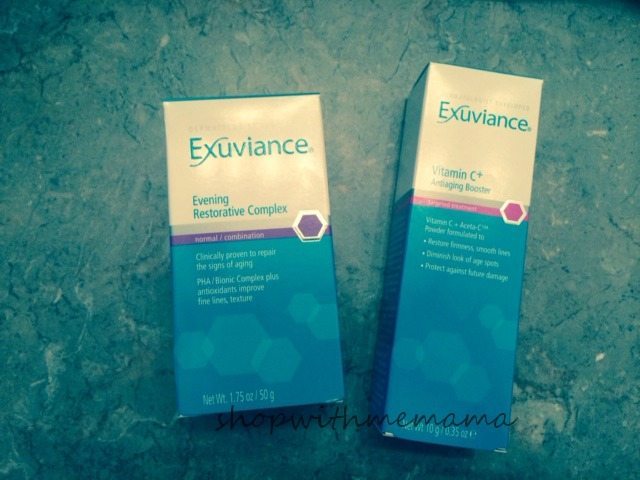 I was sent the new Exuviance Illumination Duo to try. Now, I just received this about 7 days ago, so I have only been using it for 7 days, so I am basing my review off of the 7 days I have been using it. Just wanted to say that first!!!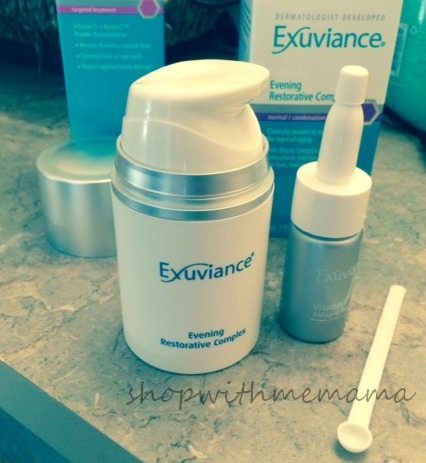 The products arrived in the mail, in a secure box and everything was perfect upon opening that box. This skin care is unlike any I have ever used before. Why? Because the Vitamin C+ Anti aging Booster is different! It is in powder form! It comes with a lid, but you take off that lid and put on the 'spout' lid for easy pouring. It also comes with a little measuring spoon, that you can measure how much powder you put in your hand. I just use the spout and don't bother with the extra step of using the measuring spoon. Once you have the powder in your hand, you mix it with the Evening Restorative Complex, then massage lightly into your face and neck area.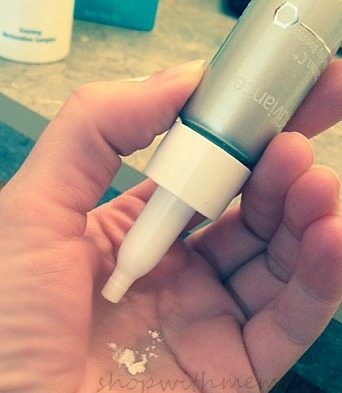 The Vitamin C+ Anti-Aging Booster does not have a scent and when mixed with the Evening Restorative Complex, it is not even noticeable it is in there. You can also mix the Vitamin C+ into the Collagen Triple Boost Serum (which I received two samples of and LOVE).
The Evening Restorative Complex smells sooooo good. It has a scent of cucumber melon, I want to say, and it makes my face feel so soft and nice feeling, just wow. I love lotions and creams with nice, subtle scents! When I use the Collagen Triple Boost Serum my face feels so nice and SMOOTH. It blends in extremely well and does not make my face feel greasy or anything like that. I use this first, then I follow with the Vitamin C+ Anti-Aging Booster mixed in with the Evening Restorative Complex.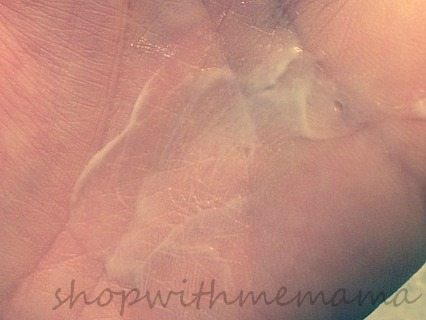 After using this for 7 days, at night-time, my face feels so nice and it looks so healthy! I have not experienced any breakouts and am just very pleased with the Exuviance Illumination Duo.
Buy
Available at Exuviance.com and ULTA stores nationwide. Value: $120, Retail Price: $77.
About Exuviance Skin Care
Exuviance skin care is clinically proven to reduce lines and wrinkles, increase firmness, smooth texture and even skin tone with a patented bionic blend of highly evolved Polyhydroxy and Alpha Hydroxy acids. Discover dermatologist developed skin care that has perfected the science of skin transformation by delivering full-strength anti-aging benefits without irritation.
What kind of skin care/beauty products do you use?