*Cheap clothes
I really love fashion and all things beauty, don't you? Just because I am married, have kids and am pregnant again, does not mean I have to look bad, right?
I put makeup on every day, except for the days when I don't feel well, then I will just do the foundation part, not the eye makeup. And I always put on a cute t-shirt and a pair of comfy jeans. Okay, that is not totally fashionable, but I am not running around looking like I just got up either! I look decent every day.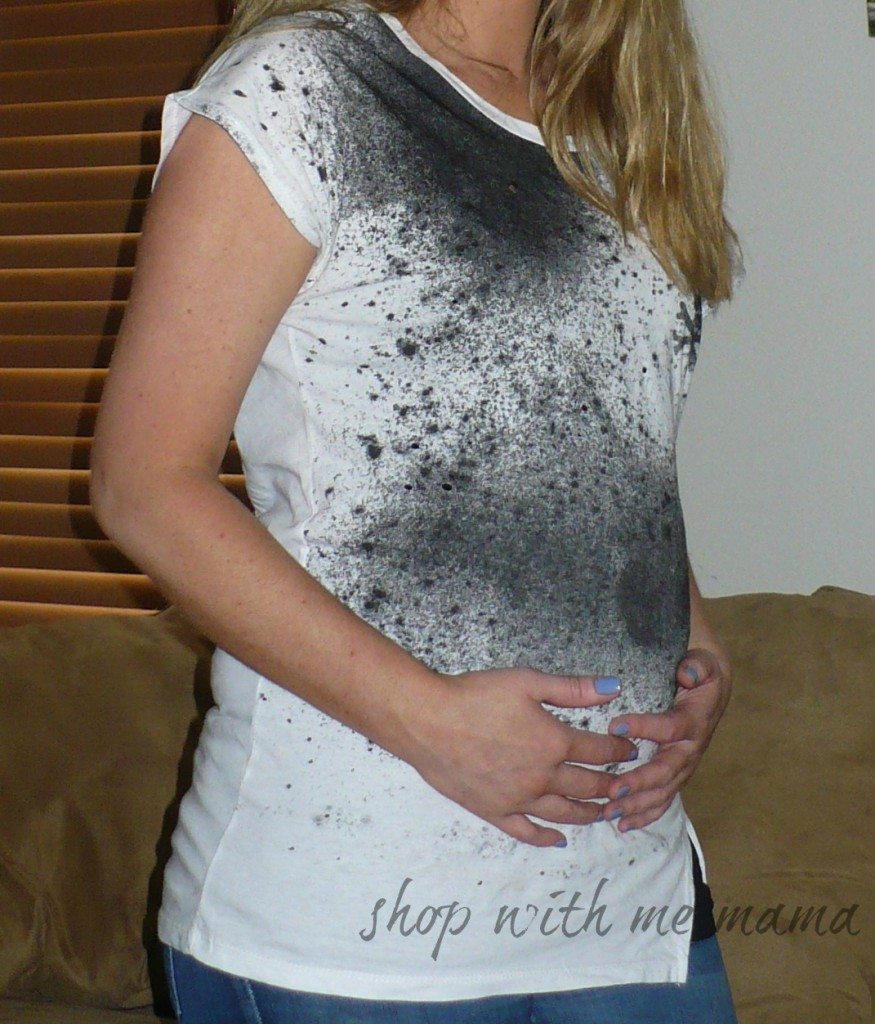 I am an Oasap Fashion Blogger, so I receive credits to pick out and try some cute and trendy styles of clothes from Oasap. The first time I visited their site I felt overwhelmed, but in a good way. There is so much selection it was hard to choose what I wanted. And since I am pregnant, I have to get things that are big enough for my growing belly 🙂
The styles on Oasap are more edgier styles, so this was kind of fun for me 🙂 I finally chose three things, the Skull Printing Split Detail Long Length T-shirt (which is sold out because it is so cute), Simple Style Bowknot Detail Bracelet and the Chiffon Beading Chain Twist Bracelet.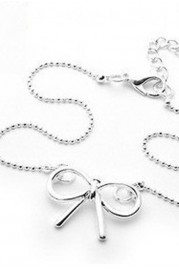 I first need to say that it took forever for me to receive my items. It was the longest wait ever. But, in all fairness it does say on their site to allow 7-15 business days for order to arrive at you after it's shipped (my wait was the whole 15 days..maybe more..). So just be aware if you are ordering something from Oasap that you want right away, you might want to order WAY in advance!
Having said that, I will talk about the  Simple Style Bowknot Detail Bracelet, first. This was a disappointment 🙁 When I pulled it out of the box it was so pretty and I was just about to put it on and it broke! Just like that, it broke in my hands and I barely had a chance to even try to put it on. The thin chain, where it clasps, just broke in two 🙁 So, I could not review that one. I ended up giving it to my daughter because she loved the bow on it.
The Skull Printing Split Detail Long Length T-shirt was perfect! It was a one size fits all, so I was a bit skeptical on it, but it fit me and I am 20 weeks pregnant. No, it is NOT a maternity shirt, but it fit me nicely 🙂 It has a good length to it and I like the designs on it. Kind of edgy and punk rock looking 🙂 Very cute. It has a split detail that is kind of off centered to give it a different look. The material is soft and feels nice on. I wash it in warm water and I always lay it out to air dry because I don't want it to shrink on me 😉 I was thrown off a bit though, because on their site it shows a black t-shirt, but the you can only get it in white, so that was kind of upsetting. I would have loved to have it in black! All in all,  I was pleased with this shirt.


Lastly, is the Chiffon Beading Chain Twist Bracelet. This is cute! It is very stylish and you can actually dress this up or down. Looks good with a t-shirt or a nice shirt/dress whatever you decide. This Beading chain and chiffon twist bracelet, features silver-tone metal capped ends and adjustable length with a lobster clasp closure. The maximum length is: 25.5cm (including extender chain). It is grey and is just really cute.
So I am pleased with the t-shirt and chiffon bracelet. The bracelet that broke was only $8 so maybe that had something to do with why it broke, because it was cheaper priced? I don't know.
Become An Oasap Fashion Blogger!
To join Oasap Fashion Hunter Program, you must be a blogger with at least 300 followers. Find out more information and to fill out the application here: Join Now!
Buy
You can purchase clothing, purses/bags, jewelry and more at Oasap
Disclosure:
I am an Oasap Fashion Blogger and receive credits for product to review. All opinions are 100% MINE. My Oasap affiliate link to sign up, is included in this post. Thanks!