*Product sample was received, opinions are mine.
One Direction's new makeup line created by Markwins!
You know me! I love beauty products, I can't get enough of them. When I had the chance to review One Direction's new makeup line created by Markwins, I was stoked!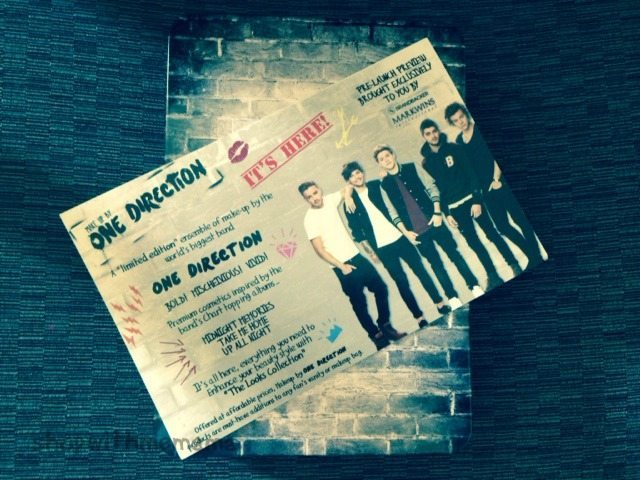 I received a One Direction limited-edition Looks Collection tin and everything was tucked inside, to give me a gorgeous look! It came with mascara, eye shadow, lip gloss, lip stick, nail polish, eye liner and stencils!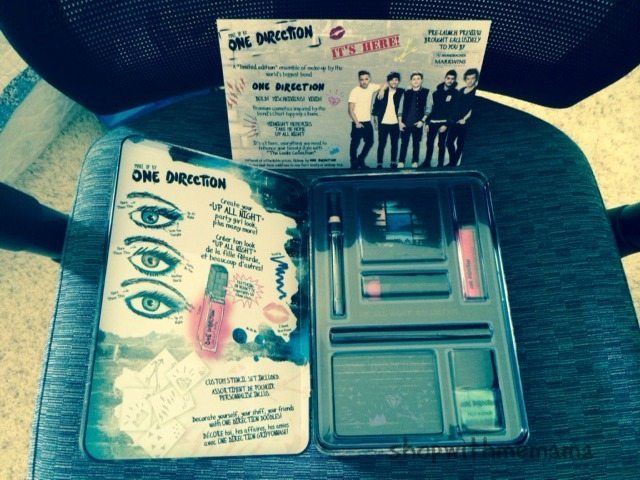 The whole kit was so nicely put together. I love the tin kit container it came in. Such a nice package to open up and the tin will be used for years to come, I am sure.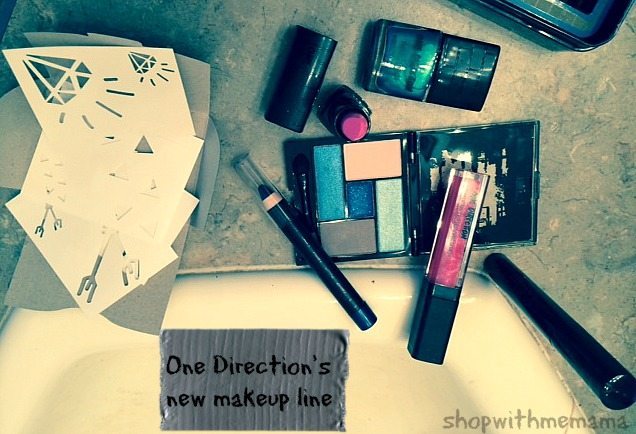 This makeup is fun, bold, cheery and glamorous. I love the sparkles in the eye shadow and the pretty bold colors. The lip stick and gloss are REALLY bubble gum pink, so my daughter is LOVING those! The nail polish is great for adults, teens and tweens! The thick eye pencil I am loving, to really define my eyes! All of this makeup wears really good and you can use a little bit and it still shows up nicely!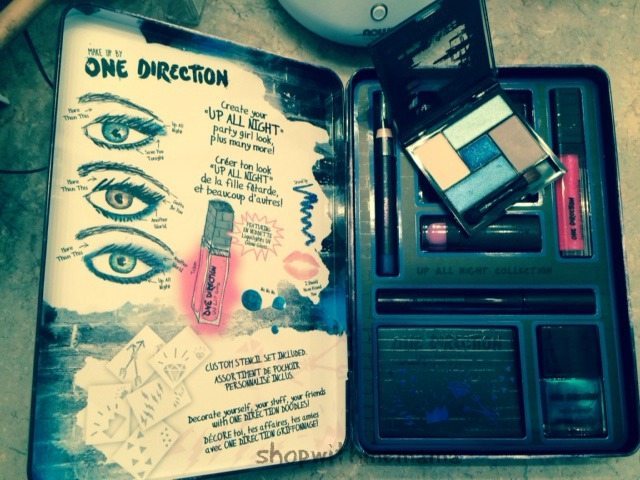 The buzz for this makeup, began a few weeks ago when 1D member, Niall Horan, tweeted about a makeup line in the works but the details of the line remained unknown until now! 
About The Makeup:
THE LOOKS COLLECTIONS

"The Looks Collection" comprises three keepsake tins inspired by One Direction's globe-conquering albums, "Up All Night, "Take Me Home" and the latest chart topper, 'Midnight Memories." Each tin comes complete with everything you need to show off your personality. Are you a rock n' roll girl, a fun party girl or the girl next door? We have just the right collection for you and illustrations to help show you just how to get your perfect look. All your beauty essentials are housed in a LIMITED EDITION collectible keepsake tin with removable sleeve, complete with ONE DIRECTION doodle stencils to decorate your keepsake tin and make it uniquely your own! 
When Will This Makeup Be Available To Me?
DISTRIBUTION
The line will be available worldwide starting in the U.S. 

US RELEASE DATES:
Macy's – August 11th
Stage Stores – August 25th
Dillards – August 25th
Beauty Brands – August 25th
Lord and Taylor – August 25th



What do you think of the new One Direction Makeup Line? Are you going to buy some?