I participated in an Influencer Activation on behalf of Influence Central for LISTERINE. I received samples for this review and a promotional item to thank me for participating

We all have oral health habits. Some are better than others, but I think it is safe to say, we all have them. My oral health habits include me brushing my teeth twice a day and flossing daily. I also will use mouthwash at night. My kids also brush their teeth twice a day and floss every other day. They use mouthwash at  night too, like me. And, my littlest one, he gets his teeth brushed twice a day, when I brush mine. So, I think we all have pretty good oral health habits, but they always have room for improvement!
I was selected through Mom Central, to participate in a really fun campaign, that has me and my kids excited for our oral health care!! We plan on using LISTERINE products to help us with this!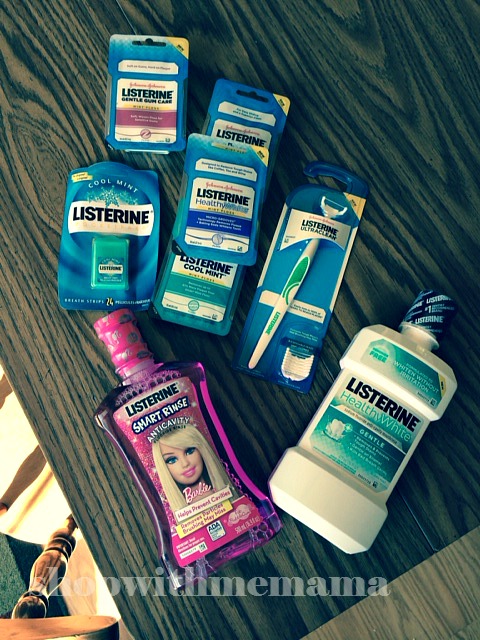 With this campaign, I am hoping to make brush time more fun for my kids. And, I would really like to get them in the habit of flossing EVERY day instead of every other day. In the long run, they will thank me!
My kids are most excited to try out the LISTERINE Floss and I am most excited to try out the LISTERINE® HEALTHY WHITE™ GENTLE Rinse. I need to focus on using mouthwash not only at night, but in the morning too. So that is my personal goal.
I like to think of myself as a good role model for my kids and I certainly hope that they feel the same way. Not only is oral health care super important to me and my kids, but so is staying active. I try to make sure my kids get outdoors and PLAY! We recently purchased a trampoline and that has been a huge thing for my kids. Even when it rains out, they are on that thing jumping and playing. That was such a great investment! I also encourage my kids to ride their bikes, skateboards and quads. They both know that if it is not raining, they need to be outdoors for a good portion of the day. It is just how it is and no if, ands or buts about it!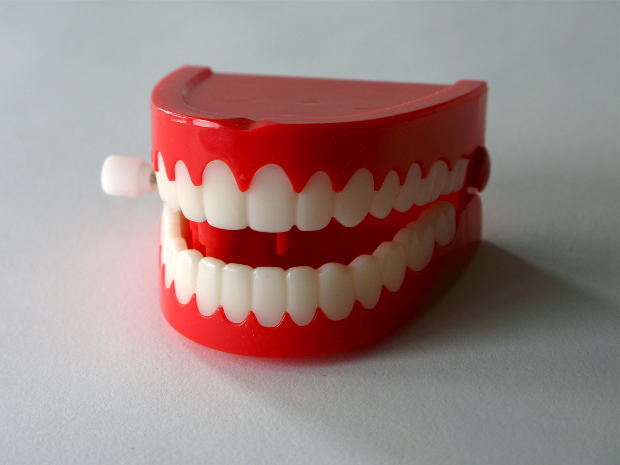 The LISTERINE Floss is exciting for the kids because there are five unique flosses to choose from. LISTERINE® COOLMINT™Floss, LISTERINE® GentleGum CareFloss, LISTERINE® ULTRACLEAN® Floss, LISTERINE® HEALTHYWHITE™Floss and LISTERINE® ULTRACLEAN® ACCESS® Flosser. Flossing teeth just became pretty interesting!!
As for the New LISTERINE® HEALTHY WHITE™ GENTLE Rinse, I am most excited about the whitening abilities Plus, this is the only leading whitening product on the market that does NOT contain peroxide but it DOES include the added benefit of fluoride that helps restore enamel. I am getting older and I am sure I have lost some enamel, so this product sounds exceptional to me! Can't wait to start using it! And, if I want to stay fresh on the go, I will take along the LISTERINE POCKETPAKS, which are small strips that freshen your breath on the go and they actually kill 99% of germs that cause that horrid breath many people don't think they have, but DO!
I feel good knowing my kids get their wiggles out in a healthy way and I also feel great knowing that they are learning healthy oral habits from me (and their daddy of course!!). We as parents want what is best for our children, so encouraging my kids to do the things they need to be doing anyways and getting those habits set early on, makes me feel heroic!!!
Stay tuned for my next LISTERINE post to find out how we did with our LISTERINE Oral Health Habits!!!
Buy
To find retailers where LISTERINE products are available for
purchase visit here: http://www.listerine.com/shop-now. Please feel free to also check out The LISTERINE YouTube page featuring the Healthy Habit Heroes video series (it's really cute!).
So, what are your oral health goals? Do you have any?