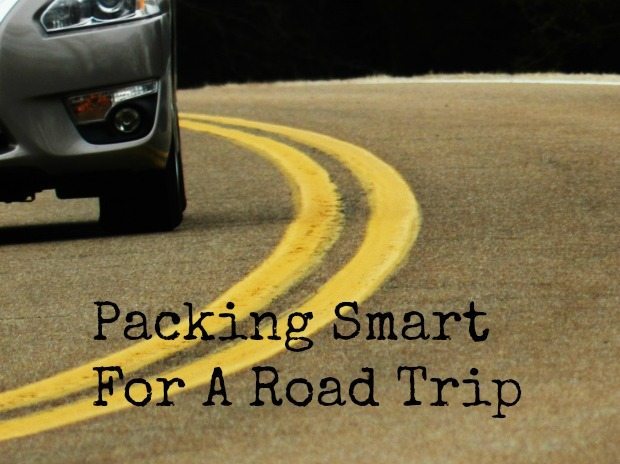 I know lots of people will be on the road this summer. With the weather warming up and people wanting to go do things, it is important to packing smart for a road trip.
There are many many times I have either under packed or over packed, when traveling. One time, I had my two pairs of jeans I was bringing with me to the beach, drying in the dryer. And guess what I did? Yes, I left them in there and went to the beach! When I got to the beach and realized this mistake, it was obviously too late to go back and get them. So, I had to make do with the sweat pant capris I was wearing! We were gone for 3 days and the capris I was wearing were WHITE. Ya, that…
Anyways, then there is that time (or many times) I packed WAY Too much and could not even fit it all in our car with everyone nestled inside. So, I had to rearrange everything and take out things that maybe I just did not need.
I made a point to start packing just the right amount of things for our trips. Now I can honestly say I do a good job at packing. I no longer OVER pack and I no  longer UNDER pack, if I can help it! I check the dryer before I leave, that is for sure! No more trying to make it work in one pair of white sweat pant capris!
Read my article about packing smart for a road trip
What about you?
Do you OVER Pack or UNDER Pack? It's Okay, I Won't Judge…