*pediped® Debuts Spring/Summer Collection. This post includes my affiliate links.
pediped® Debuts Spring/Summer Collection
My littlest one does NOT like shoes. He thinks that if he wears them, he simply cannot walk, so he just crawls! It is hilarious but also very frustrating! When we go out, he just wears socks.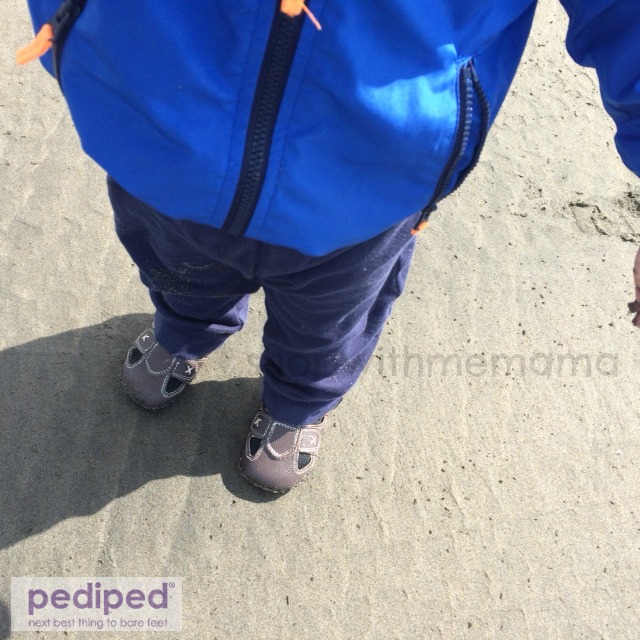 Up until recently, he has been wearing his socks everywhere we go, no shoes! I had two pairs of pediped shoes for him, but he outgrew them very quickly and was not really walking then anyways, so he did not have any shoes he felt comfy in.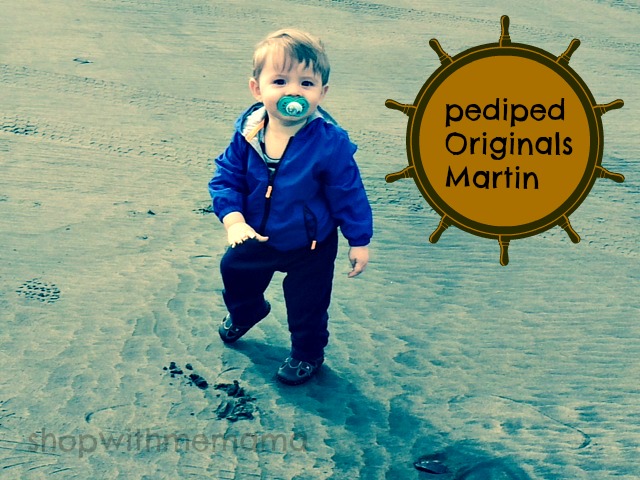 Then, a pair of pediped Originals Martin in Chocolate Brown arrived at our doorstep. I was eager to try them out because I already knew how comfy and light they were (my daughter wore them all the time). As soon as I put them on my baby's feet, I stood him up. He looked at me and sat down, LOL. So, I stood him up again and he looked down at them, wiggled his little tootsies and started walking in them. This is the first pair of shoes he feels like he CAN walk in. Yay!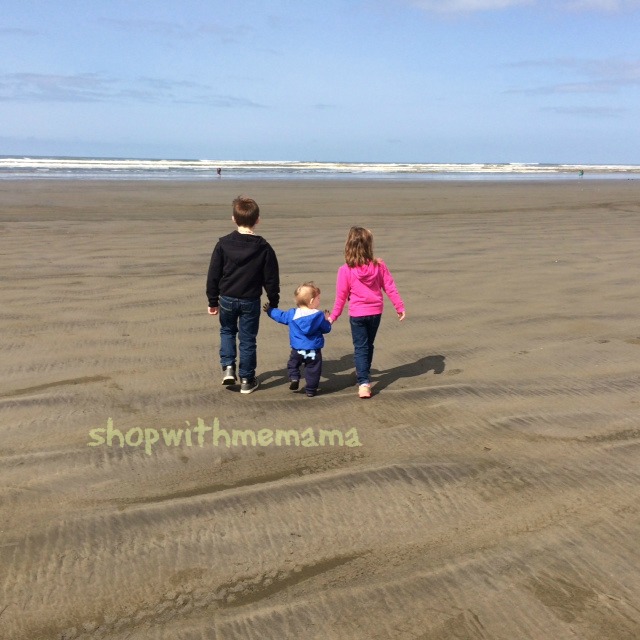 I have always been more than thrilled with pediped shoes and their quality. They seriously last a long time on those little, busy feet! We went to the beach this last weekend and I put these new pediped shoes on my little one and he took off running on that beach! It was sooo cute! I know they are comfy on him because he just takes off running!
pediped® launched it's Spring/Summer 2014 Collection. The collection offers more than 70 new styles and color combinations across its three signature lines: Originals®, Grip 'n' Go™ and Flex®! So excited about this!
The collection highlights over 20 styles designed with a water-friendly material that is machine washable. Two new styles have been added to the water-safe, eco-friendly Adventure Line, Shoreline and Shorebet; and best-selling Sahara is now available for girls. Riddell and Orion, two athletic styles featuring Ultra Light Technology™ debut in both Grip 'n' Go™ and Flex®. Memory Foam Technology™ highlights 10 new styles across Grip 'n' Go™ and Flex®.
Buy
You can check out and buy pediped shoes online at Amazon.com!