We have already decorated our home for Halloween! We did this in August! I just love all things Halloween and really wanted to enjoy it this year for as long as possible. My kids even made these adorable and spooky Mason jar light-up mummies! There is something about personalized wooden signs that just make everything come together! I love my new wooden sign from True Stock Studios! I received the Happy Halloween custom wood sign and I could not be happier! I absolutely LOVE this wood sign!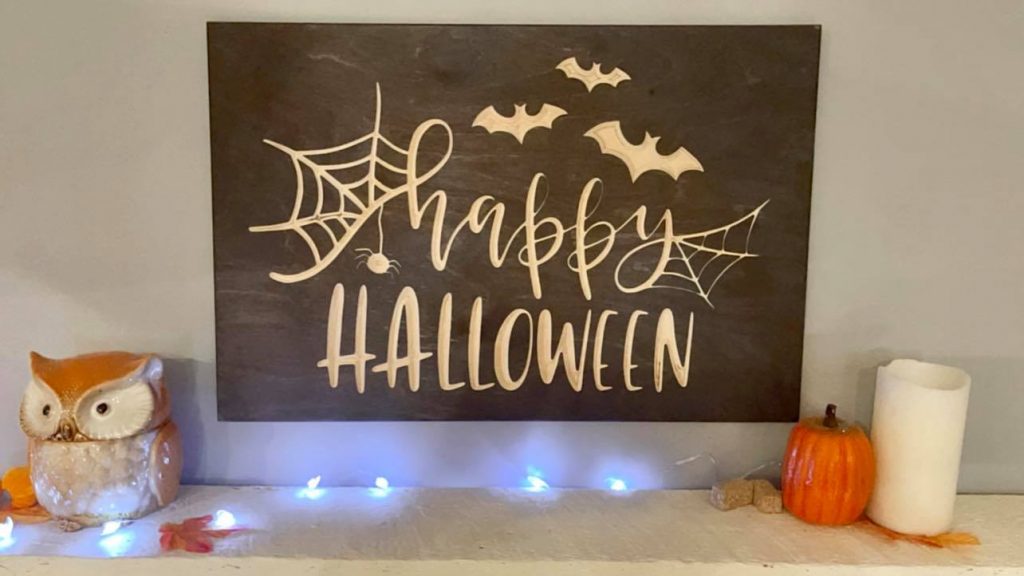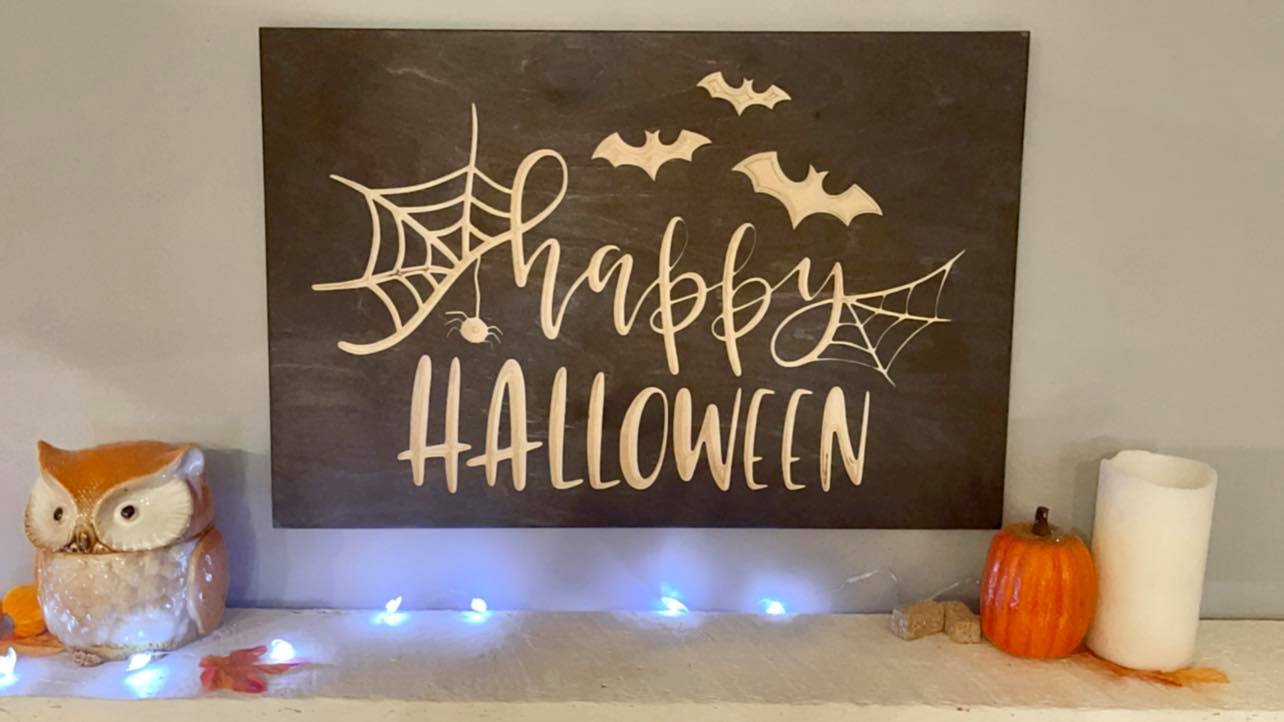 *This post includes my affiliate links
These personalized Halloween Wood Signs are perfect for any home or business. They can be used as a decorative piece that stands on its own or it could just be the focal point of your entire room! Either way, they are too cute to not have one in your home!
True Stock Studios was started by Jason Schickerling because of his love of woodworking and to create wood art decor and wooden signs that enrich lives. He also feels we need to act responsibly to protect our planet as we consume precious resources while also making a positive impact on the lives of others.
True Stock Studios is a family-run business in Chicago where Jason creates hand-crafted wood wall art and wooden sign decor.
The venture was founded in 2018 on an idea from Jason's daughter, with a simple request to have a lotus flower carved into a black wooden background to add to her bedroom.
Fast-forward to today and her design is now one of True Stock Studios' most popular products, adorning the walls of hundreds of homes around the world, including mine 🙂
Personalized Wooden Signs for the Holidays!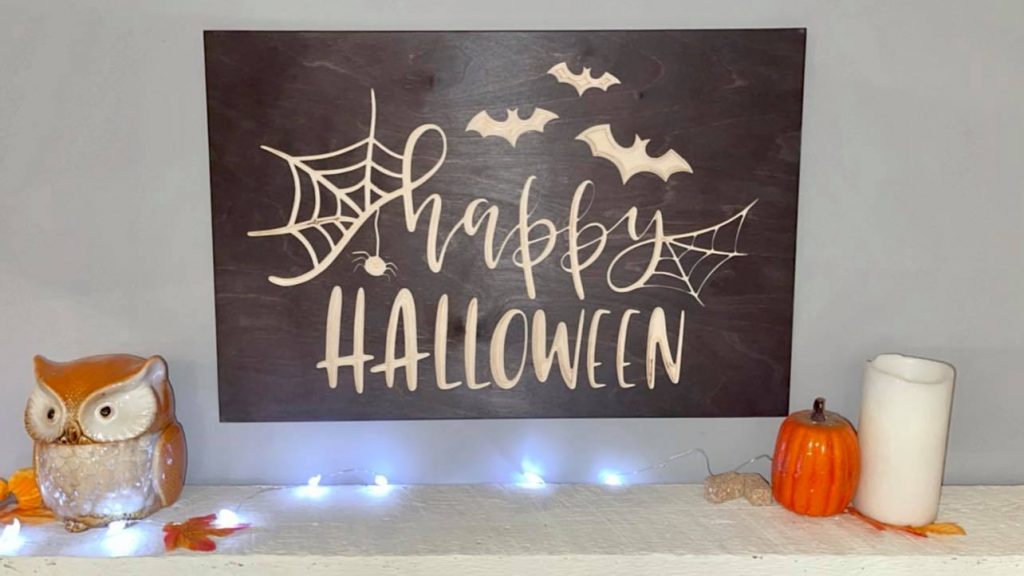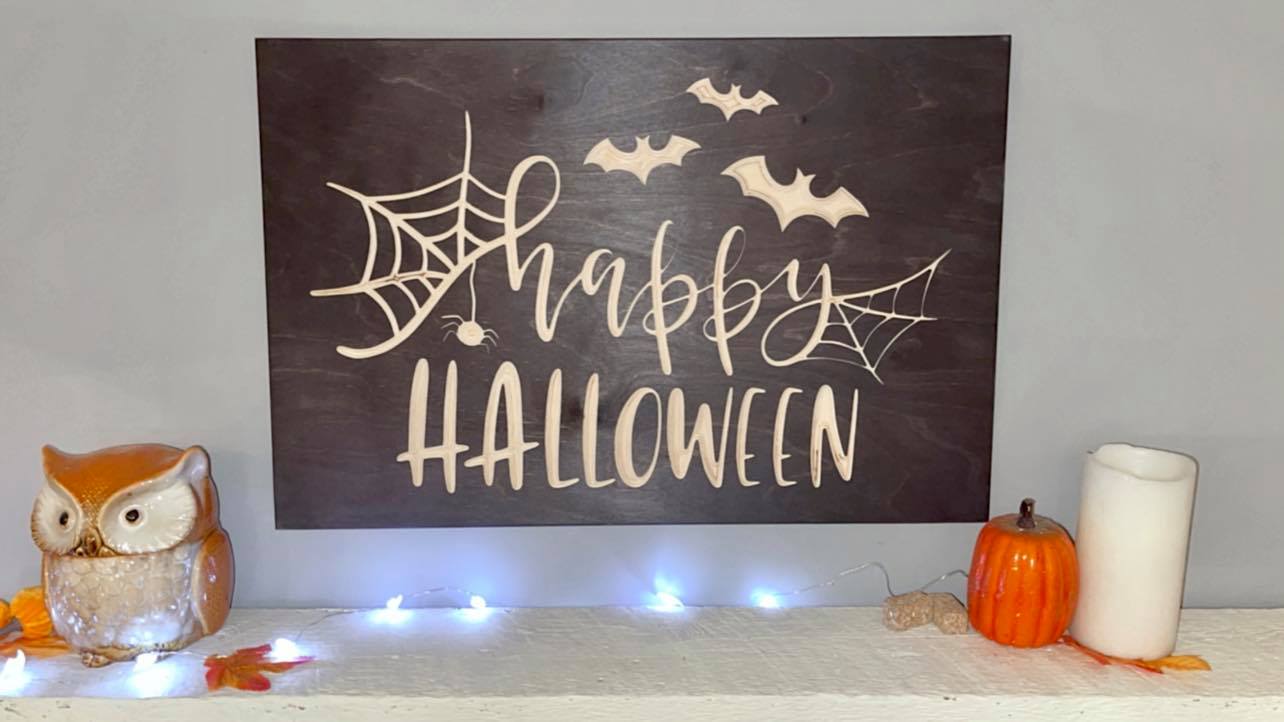 True Stock Studios combine artisanal, handcrafted wood preparation and color-dying steps with cutting-edge technology that result in carved wood art decor that is beautifully crafted with impeccable attention to detail. I absolutely LOVE my Halloween sign. It is made so nicely and I can tell a lot of time went into my sign. It is just so beautifully done!
I received the Happy Halloween Spider Web Carved Wooden Sign in black. You can also get it in red, purple, green, or blue! It also comes in a few different sizes; 8″x12″, 10″x18″, and 16″x24″ (the size I received). It is a 3D wood-carved sign with striking color contrast. I just adore it!
Add a touch of spooky to your home. This Happy Halloween wood art decoration is the perfect touch for your Halloween home! Hang this wood wall art on a wall, place it on your mantle, or find a spot in your home that needs an extra touch of fun. It really compliments my decor! It comes ready to hang or place on your mantle or a shelf! So cute!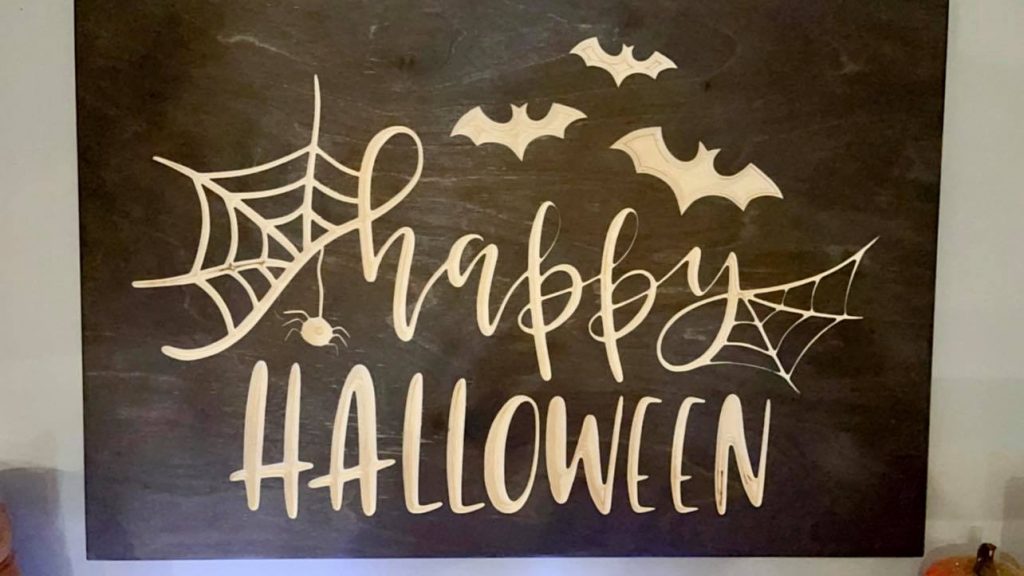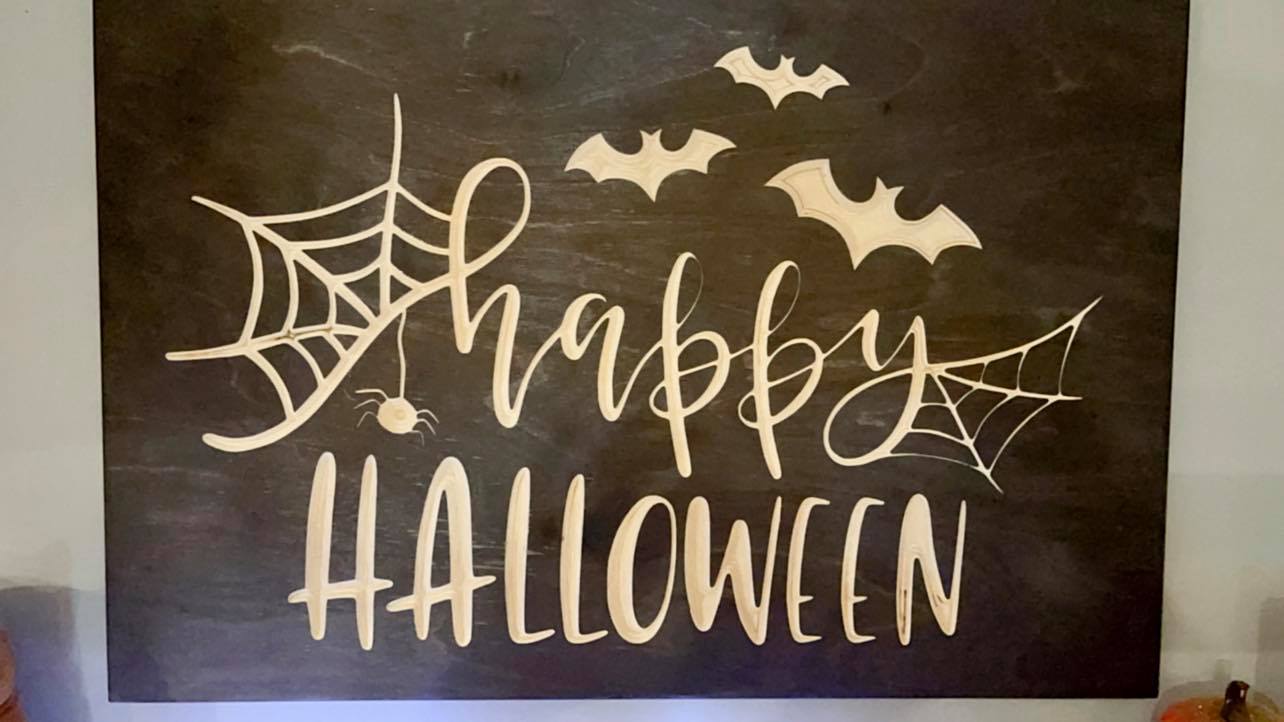 True Stock Studios also carries other adorable and fun Halloween wood signs! They carry a Hocus Pocus Wood Sign, Cheers Witches, Boo, Resting Witch Face, Happy Halloween Bats, Witches Brew, Drink Up Witches, Trick or Treat, Scaredy Cat, Halloween, Spider Web, Black Widow Spider, Halloween Bat carved, Happy Pumpkin Face, and Skeleton Heart Hands! So many to choose from and I really love them all!
And, of course, their signs are not just all about Halloween! They carry Easter, Mother's Day, Father's Day, Thanksgiving, and Christmas! They will also make custom signs too for weddings, etc! So many options and their signs are very well made!
Buy
When you purchase wood art decor from True Stock Studios, you can feel good that you are supporting an environmentally-friendly small business that leverages technologies that invest in sustainability initiatives to counteract the environmental impact of shipping. True Stock Studios are currently funding certified projects like Jari Para that comply with the best-in-class carbon offset protocols and standards.
Join the True Stock Club!
You're invited to join the true stock club! Get access to secret sales, new products, giveaways, and more! Plus, get 15% off your first order! And, get FREE SHIPPING on your first order! Plus, get up to 30% off Halloween signs! Shop NOW!
Win!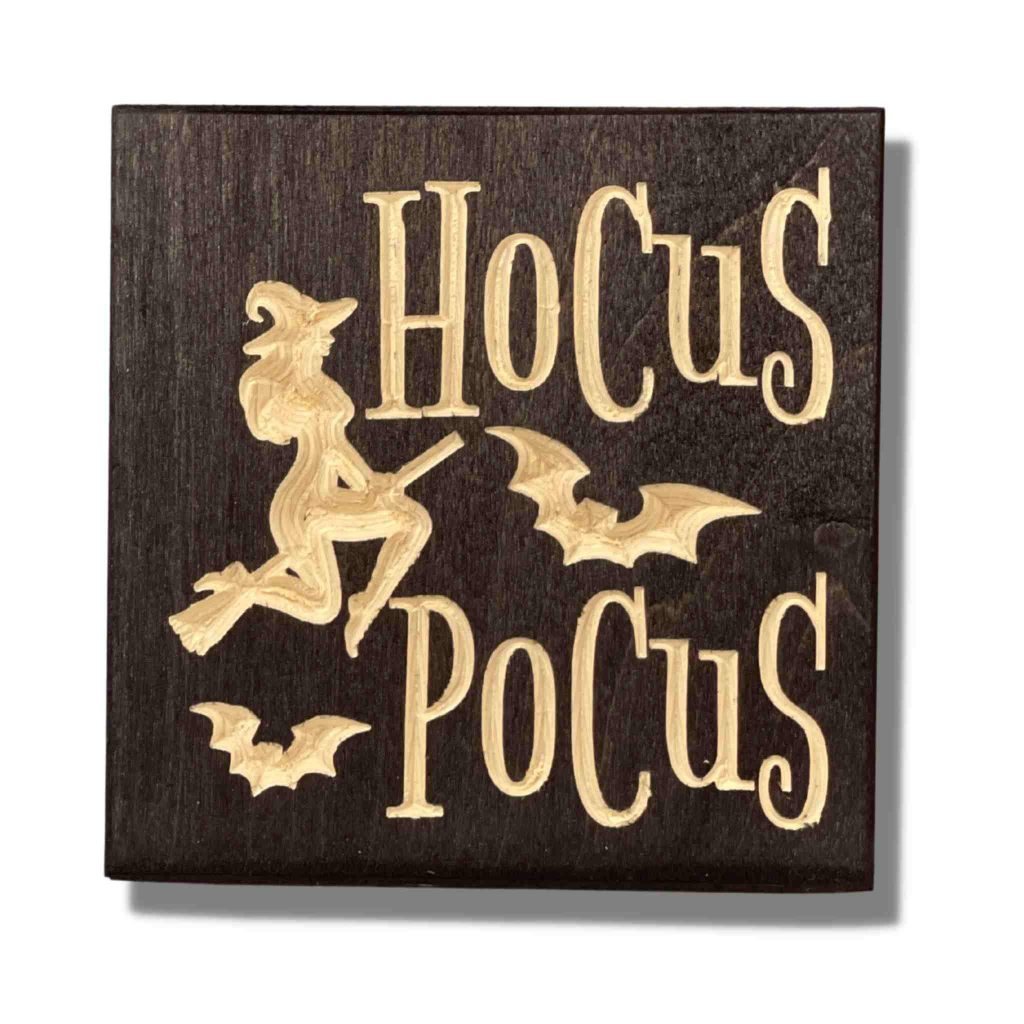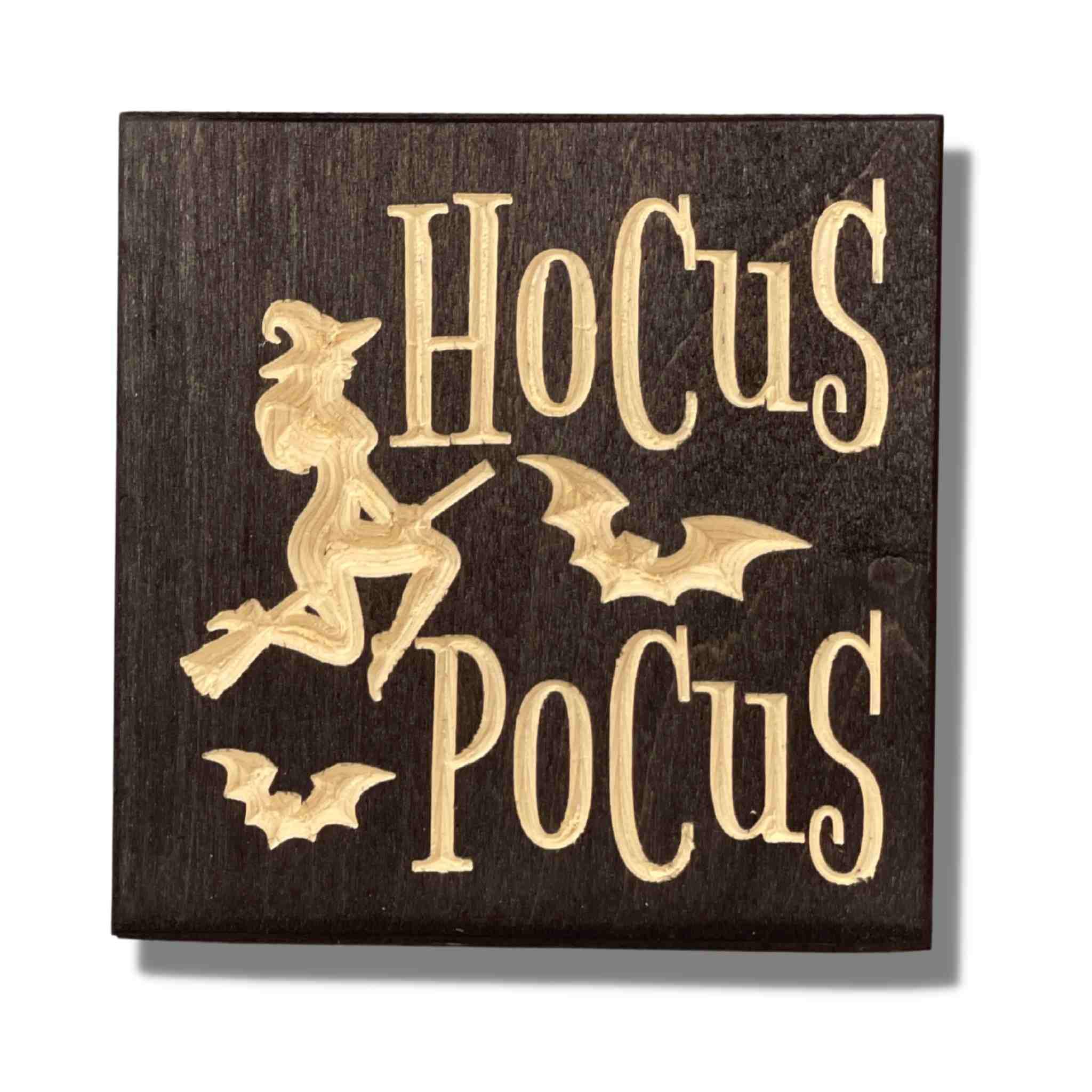 One lucky person is going to win the Hocus Pocus Wood Carved Sign in size 12″x12″! Yay!
Rules
The contest is open to US residents ages 18+. This giveaway will end on October 1, 2021, at 11:59 pm MT. The winner will have only 48 hours to claim their win or a new winner will be selected. I am NOT responsible for lost or stolen mail (DUH!).