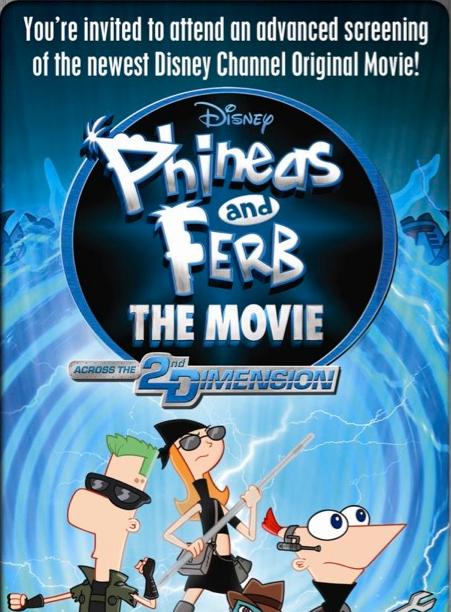 A Bit About Phineas & Ferb: The Second Dimension:
In the series, there are 2 very separate worlds – Phineas, Ferb and Candace in one world, Dr. Doofenshmirtz and Perry in the other.  In the movie, Phineas and Ferb Across the 2nd Dimension (aka PF2D), these two worlds are thrust together for the first time to create a big adventure like we've never seen before. After the boys stumble upon Dr. Doofenshmirtz's lair, Phineas and Ferb unintentionally help the evil scientist perfect his latest –inator, which sends them all to an alternate dimension where a truly evil Dr. Doofenshmirtz (as opposed to our simply ineffective Dr. Doof) has succeeded in taking over the Tri-state Area and plans to travel back to our dimension to conquer it as well.  After overcoming the shock of discovering Perry's secret, the threesome learn to work together and establish a newfound relationship as not just pet/owners, not just friends –  but a dynamic team ready to face their greatest challenge yet: to save the world as they know it.
Disclosure:
I was not sent anything for this post, so enjoy!