*Products received. Opinions are my own. This post includes my affiliate links.

My kids have always loved playing with PLAY-DOH. We have had many of their products and my kids have so much fun playing with them.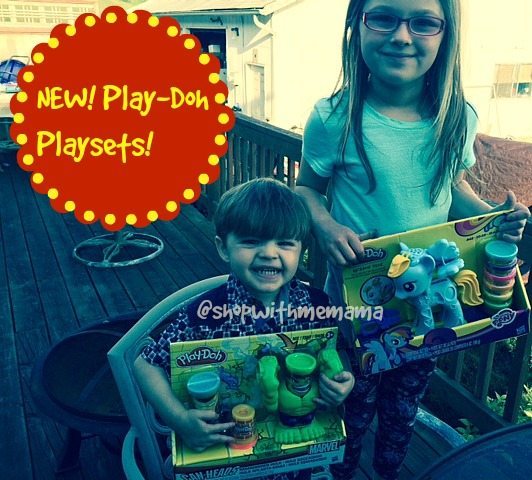 PLAY-DOH recently came out with some new fun and creative playsets! We were able to check out two of them firsthand and my daughter and toddler had a blast! We were sent the Play-Doh Smashdown Hulk Featuring Marvel Can-Heads
 & My Little Pony Rainbow Dash Style Salon Playset
!
The PLAY-DOH Smashdown Hulk Featuring MARVEL CAN-HEADS, was a hit with my little boys! This is new in 2015 and is sure to be a hot toy when Christmas time rolls around 🙂 With this playset, the ionic PLAY-DOH cans are now part of the battles! Little ones can uncap their imaginations and create fun smash 'n bash adventures with the CAN-HEADS assortment.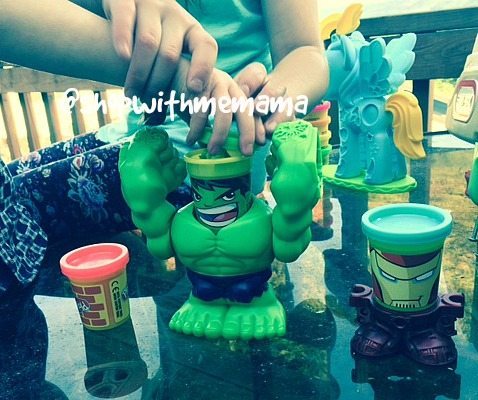 The PLAY-DOH cans are heads for these critters and it was fun to see my toddler put the heads on them! I like that everything in this playset can be used to play with! Your child can build up a brick wall with the brick-themed can and half-molds on the Hulk basher body! When it is time for Hulk to smash stuff, your child can press the CAN-HEADS character down and his spring-loaded basher is activated! He slams his fist and squishes everything in their paths! Too much fun!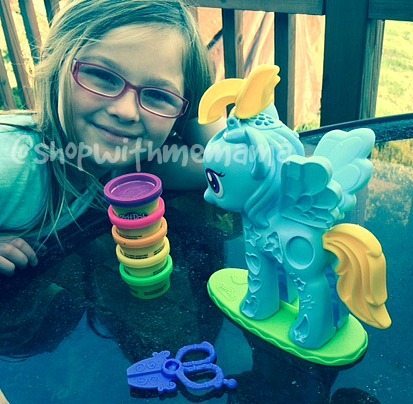 The RAINBOW DASH STYLE SALON playset is super cute! My daughter really liked playing with this! The playset includes six colors of PLAY-DOH compound and a pony decorating tool that looks just like RAINBOW DASH.
Kids can make a rainbow braid and fun, fashionable decorations for her, then cut it off and start again! Playset includes pony decorating tool, scissors, and six cans of PLAY-DOH. My daughter loved pressing the PLAY-DOH onto the pony and making pretty molds! She liked making her hair and cutting it off only to make more!
I had my kids play with these playsets on the back deck as they tend to get messy! Especially when you have a toddler playing with it too 🙂 But they had so much fun!
Buy
You can purchase these new PLAY-DOH Playsets online at http://www.hasbrotoyshop.com/. They retail for $12.99 each!
What Do You Think Of These New PLAY-DOH Playsets?