Understanding parenthood has never been this easy. 'You're going to be a dad' is the perfect pregnancy book for fathers-to-be. This book for new dads offers insights into new fathers that you won't find anywhere else. The chapters are full of entertaining anecdotes from real fathers who've gone through everything before you–and lived!
From tackling boredom on sleepless nights, which every new parent knows well, to dealing with lactating breasts and other surprises, it covers all bases and then some!
*This post includes my affiliate links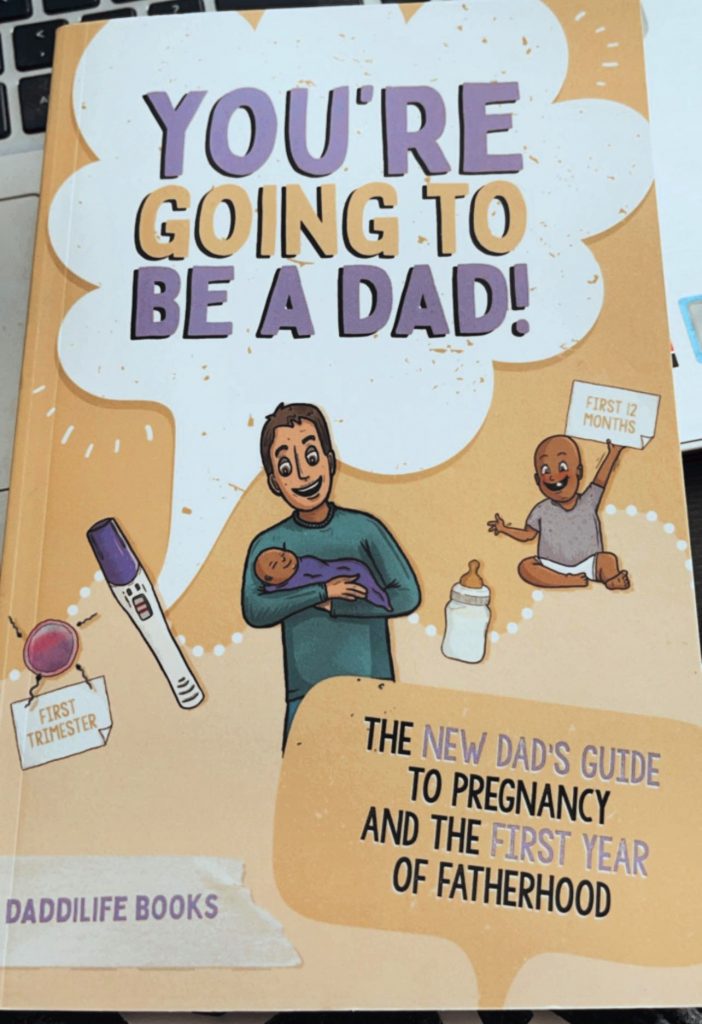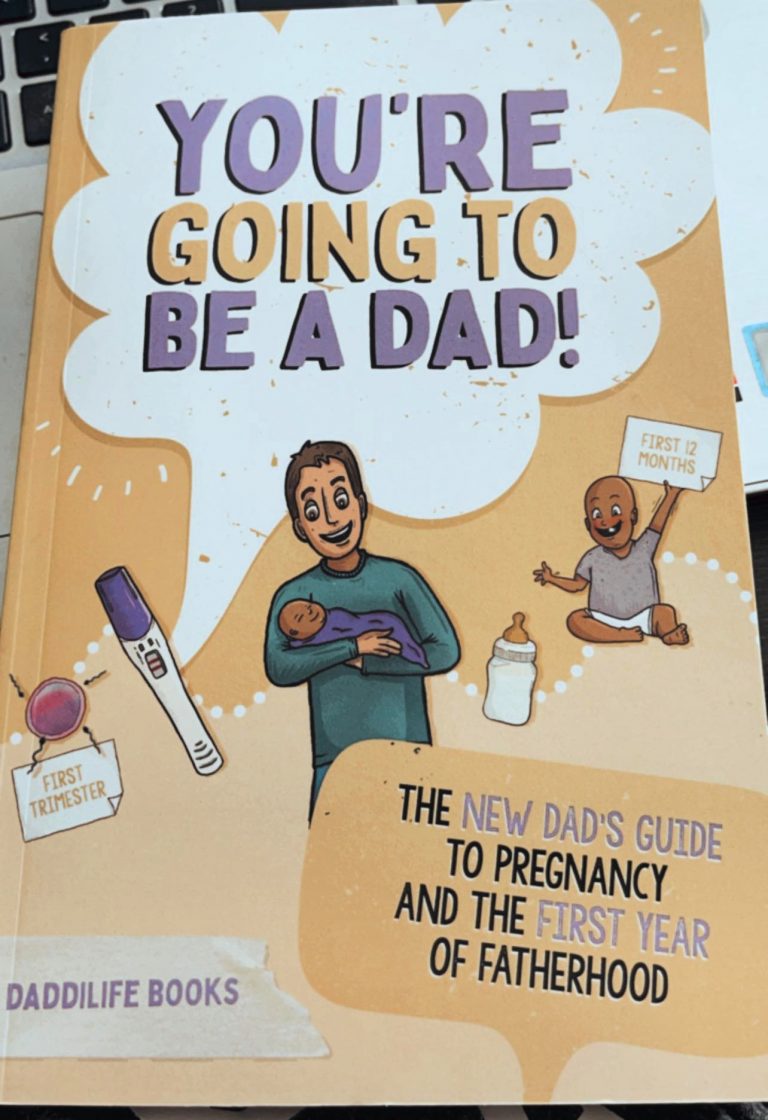 There are SO many pregnancy books out there but none that are like this pregnancy handbook! Where was this book when my husband was a new daddy? This would have helped him so much.
Oftentimes new dads are put on the back burner and forgotten about as everything is always about mom. That is important for mom and baby to be the center of attention, but dad also needs to be remembered too.
Dads need to learn what mom is going through, and everything that goes along with pregnancy. This is the ultimate guide for new dads!
This book covers all of that and more. I love that this book includes 50 dads who give their personal advice and real stories! Very nice to see different opinions and advice going on in this book for new dads.
Also, for each month, there is a checklist at the end for mom and dad to check off together. This gives expecting dads more involvement in the pregnancy each month and helps keep them in the know.
This book also explains the terms and what to watch for each month. It also helps dad know what mom could be feeling each month so that dad can be more understanding.
I really like that it covers subjects like when ovulation takes place and the fear of miscarriages. At 38 weeks there is a very helpful checklist for things you need to bring to the hospital and any last-minute preparations you might have otherwise forgotten about.
Towards the end of the book, when the labor starts and the baby comes, it then gives you advice about your new baby up to the first year after he/she is born!
This book really covers everything a new (or seasoned!) dad could ever need. This is the perfect book for any dad expecting a new little one (or one!)! Such a practical handbook to have on hand for that new dad!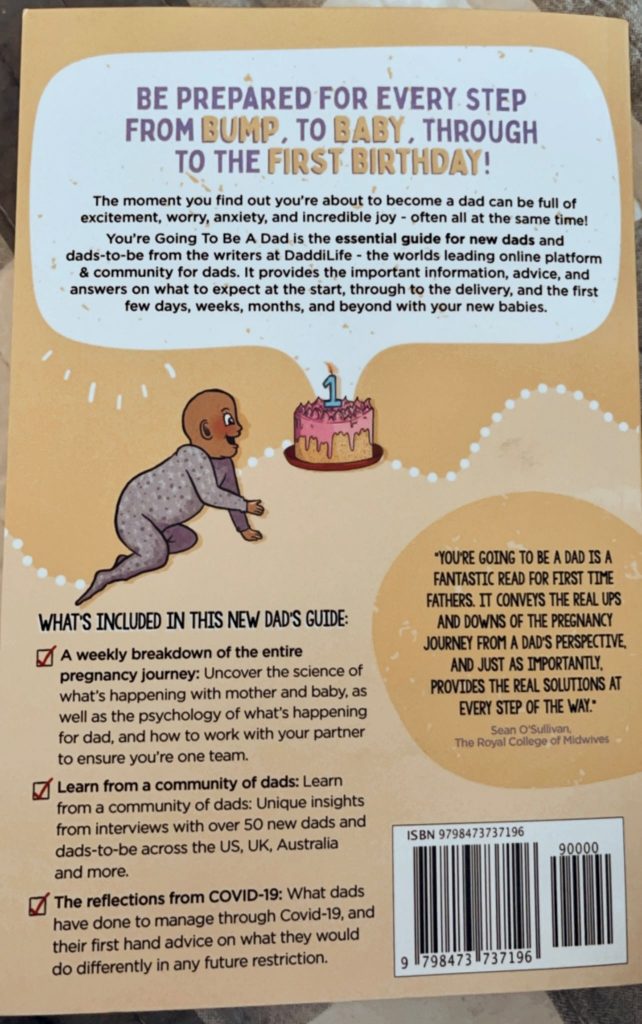 What Does "You're Going To Be A Dad' Cover?
This expectant father book covers literally everything a new or seasoned father would need. This is definitely a book that all new dads NEED. Here are some important and 'worth mentioning' things this book covers:
✓ How to be one team throughout with your partner: A look at the science of what is happening week by week for mother & baby, as well as the psychology of what's happening for dad – and how to go through the experience with empathy and confidence so you're one team together throughout this life-changing journey. I love this part because it really will bring you and your significant other, closer together throughout the pregnancy!
✓ A focus on the real issues dads go through: This isn't a book that will tell you 'Just don't forget to put the beers away.' Instead, they treat dads as equal parents and go beyond just what's at the surface level and into some of the deeper challenges around postpartum, mental health, physical changes, relationships, sex, and much more. I really like how this book covers all of these very important subjects!
✓ Insights from multiple dad perspectives: Key learnings from their in-depth interviews with more than 50 new fathers from multiple backgrounds (e.g. dads who have conceived naturally, gone through IVF with their partners, dads of twins, and more), that also includes their reflections from COVID-19 and what they would do in any future restriction.
I found this so helpful that they featured personal stories and advice from more than 50 new dads with different backgrounds and ways they went through to get pregnant. No other book I know of has done this!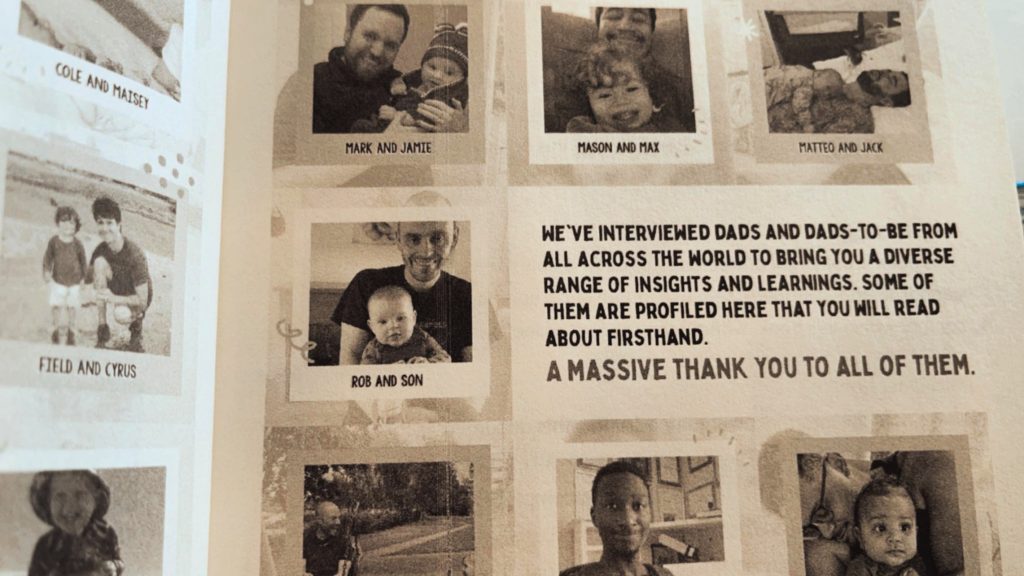 Those are just a few areas that I wanted to highlight about what this new dad book covers. Exceptional parenting advice is all wrapped up in this helpful book for new dads.
From conception to birth, it really does cover everything! Now all you need to find is the perfect baby name for your new bundle of joy!
About The Author
This book was written by DaddiLife which has been around for 5 years. They have written about a huge range of areas when it comes to fatherhood – whether that's Mental Health, Dads at Work, Single Dads, The latest research, things to do, and lots lots more!!
Over the last few months, they have been developing their first ever big book – You're Going To Be A Dad, which they hope will help dads and families up and down the country with their journey to being a first-time dad and beyond!
Tons of research went into writing this book. This book is a result of 5 years of research and understanding of what dads experience throughout pregnancy and beyond and gives dads the confidence and clarity they need so they have a plan at each stage (and it's great for partners too!). These insights have helped show how diverse early-stage fatherhood is, and how it's far from a one-sized fits all!
Buy 'You're Going To Be A Dad'!
You can purchase this pregnancy book for dads on Amazon.com! You can get it on Kindle or in paperback for $12.99.