I recently found a book on Amazon about Positive Affirmations to Boost Your Child's Confidence and knew I needed to buy it. In this day and age, you can never instill in your children enough, how important they are. It is important to build their confidence so they can grow up to be good people.
But, it is not only about confidence building but also about thinking positively and having a good outlook on life. By reading positive affirmations each day, you can help your child to be more positive and have a better outlook in life and toward everyone around them.
*This post includes my Amazon affiliate links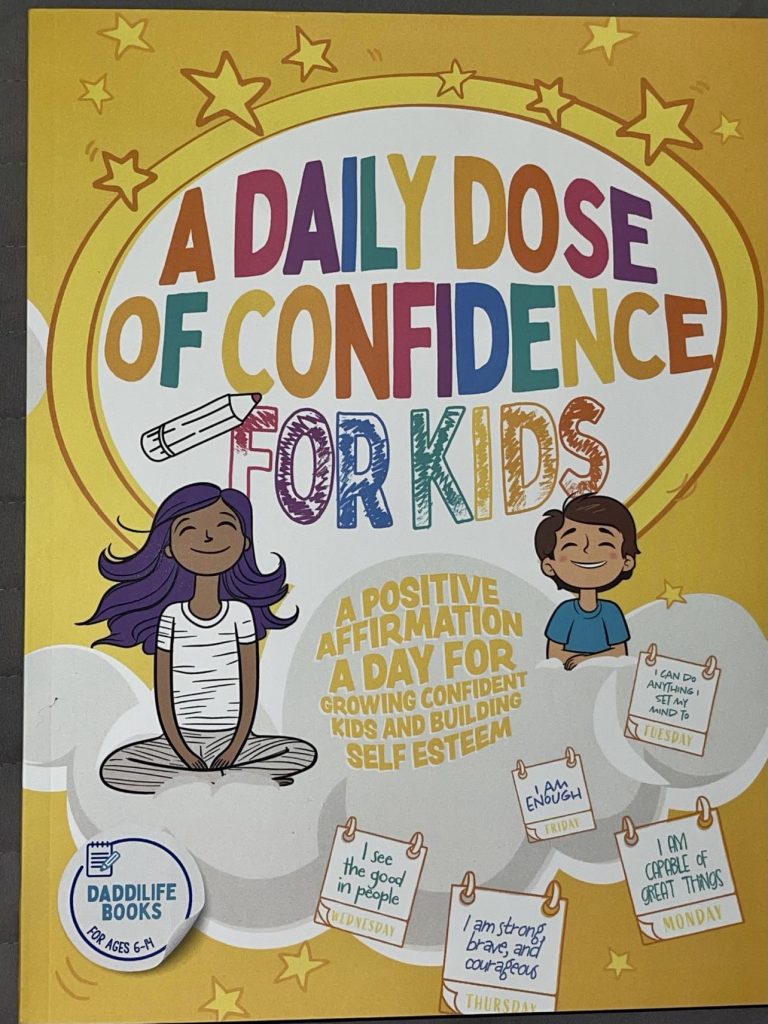 As a parent, I always worry I am not doing enough (though I know I am, but mom guilt, right??). So when I see books that build self-confidence in children and offer positive affirmations for kids too, I am probably going to buy them. And, I am so glad I did buy this positive daily affirmations book for kids because my youngest son enjoys reading it!
Positive Affirmations to Boost Your Child's Confidence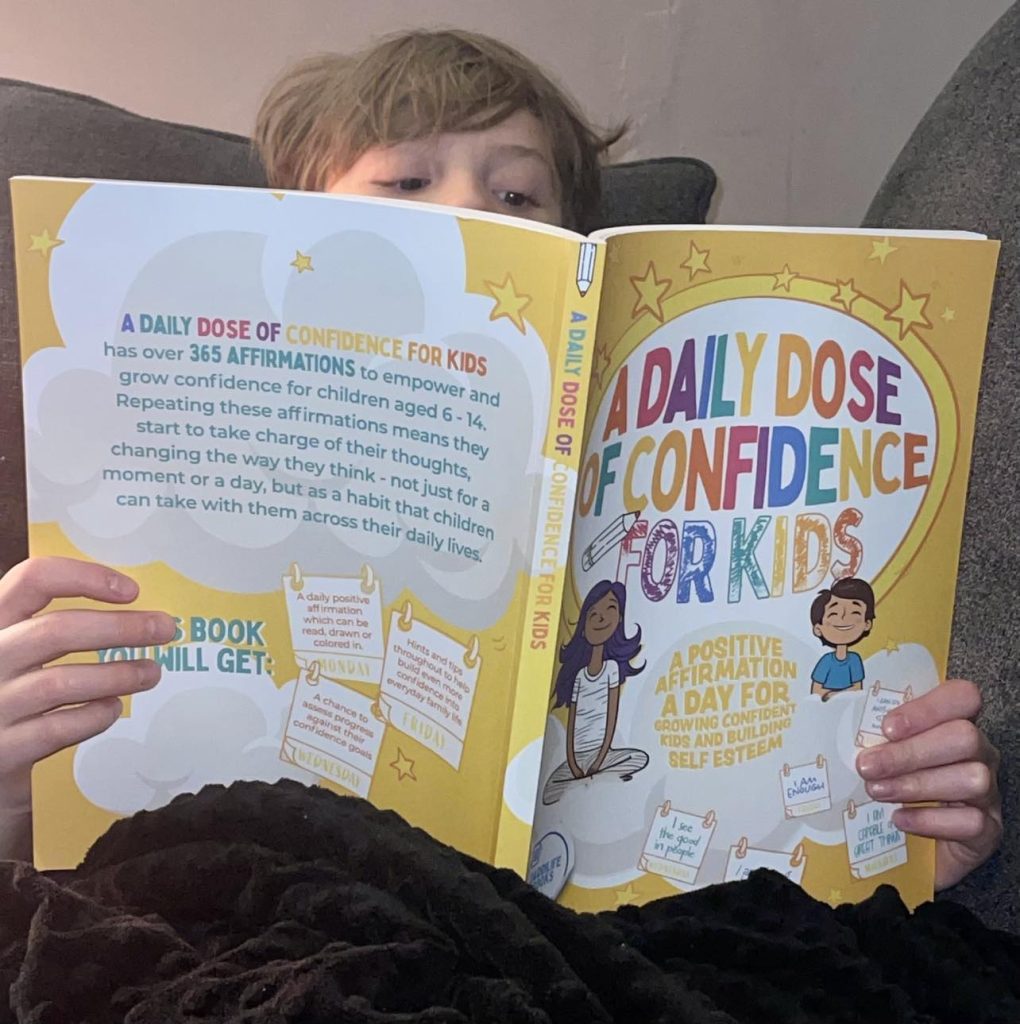 In today's world, children face a number of challenges that are new to us as parents and caregivers. That's why it's so important to equip them with a shield of confidence and positive affirmations that they can use to tackle any obstacle or challenge that comes their way. I feel like this book helps with this.
We love the new workbook I mentioned above, written by Daddilife called A Daily Dose of Confidence For Kids: A Positive Affirmation A Day For Growing Confident Kids and Building Self-Esteem.
I bought this book about a week or so ago and have been letting my 10-year-old go through it each day. He goes through it each evening and has really been enjoying it. I often sit down with him and we will go through the daily affirmation together and read it together too.
This children self-esteem book is so thorough and covers so much. This unique diary-style activity book for kids provides your child with a powerful positive affirmation for each day of the year.
But these affirmations aren't just words – they're simple positive statements that can be used to encourage children, boost their morale, and most importantly, help them believe in themselves.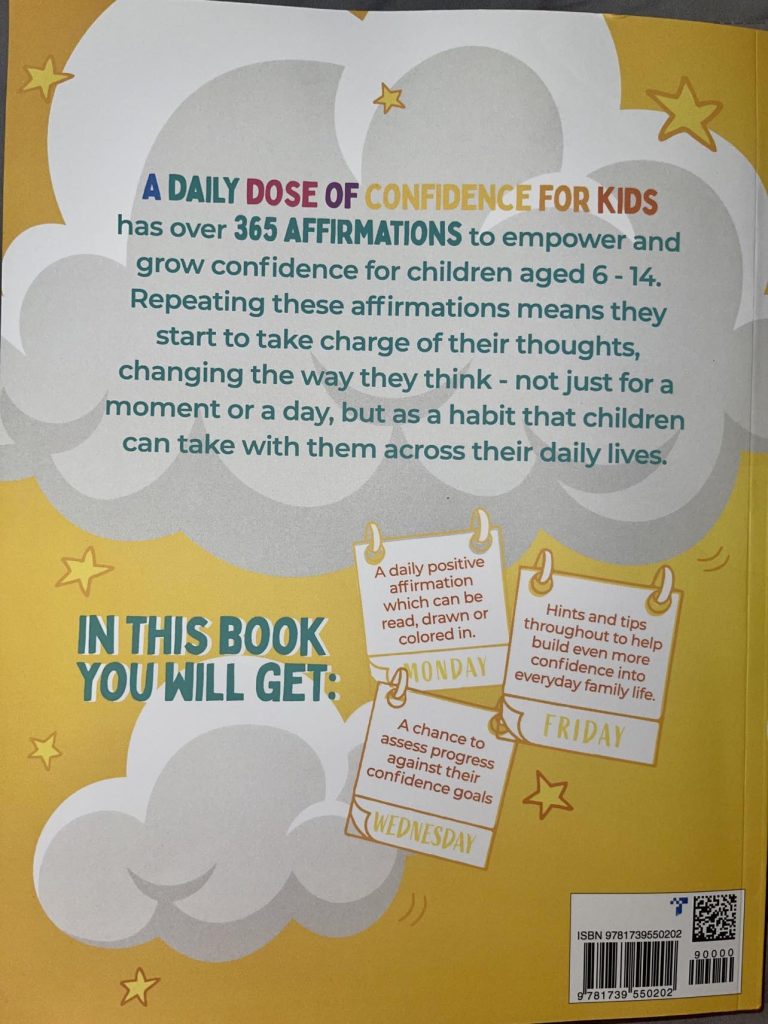 A Daily Dose of Confidence For Kids Book Features:
– 366 unique positive affirmations: There's a positive affirmation for every day of the year (including leap years) for children to read together with parents or by themselves.
They can also color them in and doodle around them, making the affirmations even more engaging and personal, which my youngest son really enjoys.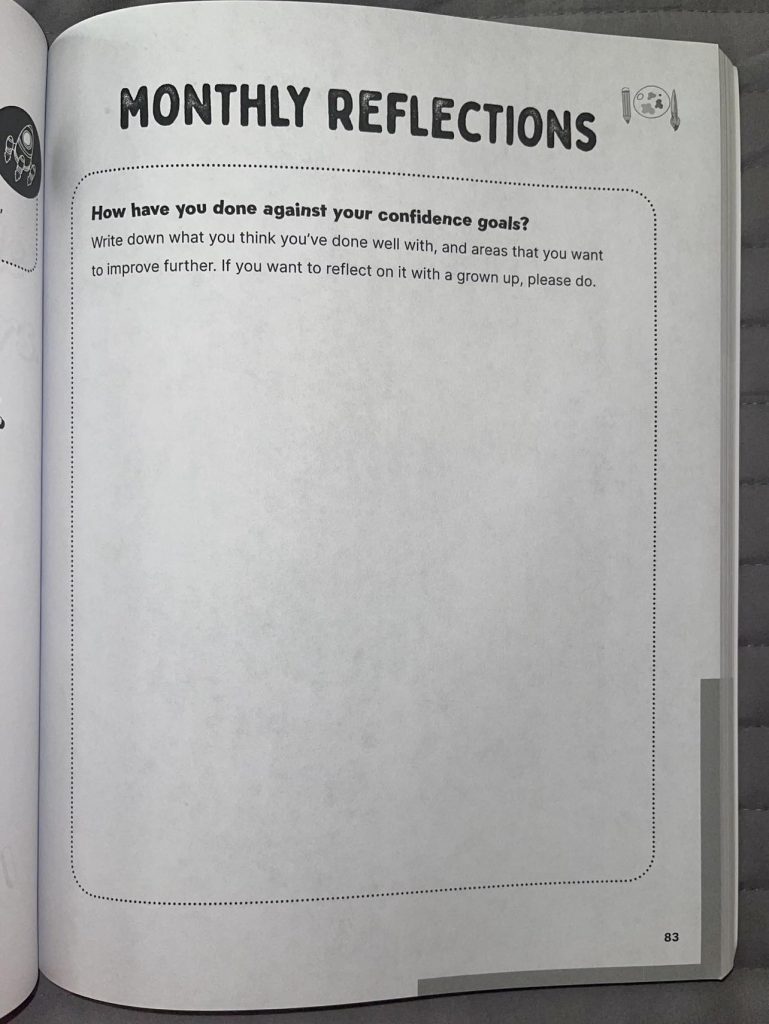 – Confidence goals: The book includes a "Confidence Tree" where your child can write down their confidence goals and measure their progress at the end of every month. This is a great way to help kids set achievable goals and celebrate their successes along the way.
– Confidence boosters: Throughout the book, you'll find expert ideas to help families improve confidence together. These boosters can help reinforce the affirmations and build even more confidence in your child.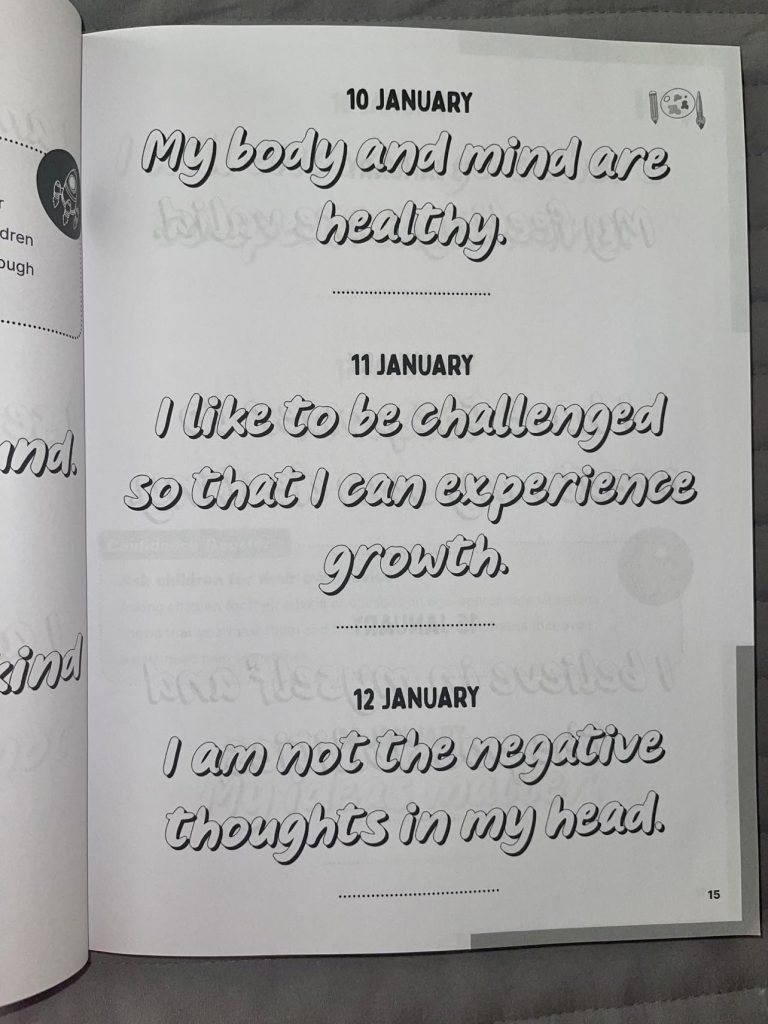 Why They Wrote This Book:
With so many children still struggling with confidence (and many other previously unseen traits) following the pandemic, they have created a book designed to be worked through together by parents and their children, A Daily Dose of Confidence is a book very much for the here and now, as a way to reset important foundations for your child's future.
Why Building A Child's Confidence Is Important
Building a child's confidence is important for many reasons.
Here are a few:
1. Improved academic performance: Children who feel confident in their abilities are more likely to perform well in school. They are more willing to take on challenges and are less likely to give up when faced with difficulties.
2. Better social skills: Children who are confident are more likely to make friends and form positive relationships with others. They are also more likely to speak up for themselves and assert their boundaries when necessary.
3. Increased resilience: When children have a strong sense of self-confidence, they are better able to bounce back from setbacks and disappointments. They are more likely to see failures as opportunities to learn and grow, rather than as reasons to give up.
4. Better mental health: Low self-esteem and lack of confidence can contribute to anxiety, depression, and other mental health issues. By building confidence, they can develop a more positive outlook on life.
Building a child's confidence is an important part of helping them grow into happy, healthy, and successful adults. It can take time and effort, but the benefits are well worth it.
Why Are Positive Affirmations Important?
Positive affirmations are also super important for children or anyone who wants to better themselves and live a happier life. Below are the main reasons why positive affirmations are so important:
1. Self-Esteem: Positive affirmations can help children feel good about themselves and their abilities to do anything they set their minds to. By repeating positive statements about themselves, children can develop a more positive self-image and build their self-esteem.
2. Encourages positive thinking: Positive affirmations help children develop a more positive outlook on life. By focusing on positive statements, children can learn to see the good in themselves and others and develop a more optimistic mindset.
3. Improve mental health: By focusing on positive statements, children can learn to manage negative thoughts and emotions and develop a more positive mindset.
Positive affirmations are a powerful tool for helping children develop confidence, resilience, and a positive outlook on life. By incorporating daily affirmations into a child's routine, you can help build a foundation of positivity and self-belief that will serve children well throughout their lives.
Video Of This Positive Affirmations Book For Kids
Buy
You can purchase this Positive Affirmations to Boost Your Child's Confidence book titled: A Daily Dose of Confidence, on Amazon.com.
---
Other Books By Daddilife
I have bought other books by Daddilife in the past and have always loved them. Other books I own by this author are: