Yep, it is March now and spring is HOPEFULLY on its way soon (I say this as it is snowing profusely outside my windows..sigh.) I am ready for sunshine and warmer weather that is for sure, how about you?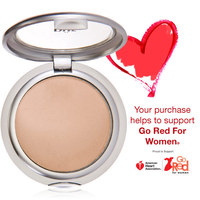 With warmer weather brings a change in my makeup. I tend to wear darker eye shadows during the winter and fuller coverage foundations. But, when springs rears it beautiful head, I go with lighter eye shadows and a lighter foundation.
Pur Minerals is one of my favorite makeup brands, and I was excited when I was able to review for them. No time like NOW to start my spring makeup collection 🙂
I received the 4-in-1 Pressed Mineral Makeup Foundation, 4-in-1 Mineral Tinted Moisturizer, Disappearing Act 4-in-1 Concealer and the Pressed Mineral Blush in Polynesian Pink! Love them all 🙂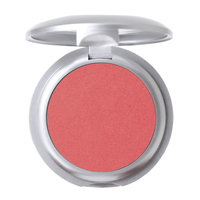 The 4-in-1 Pressed Mineral Makeup Foundation the newly enhanced formula has everything you love about the original 4-in-1 and more-same great coverage, same lightweight feel, same no-mess mineral makeup, but now with NEW built-in skincare ingredients, clinical results and sophisticated packaging. I love this. It seriously gives my face a flawless look. I carry it in my bag everywhere I go.
The 4-in-1 Mineral Tinted Moisturizer is your moisturizer, primer, foundation and SPF 20 all in one! Love that! My face is dewy looking after I put this on and looks so smooth and pretty on my skin. The color is perfect for my skin tone and really makes my skin glow. You can use it alone for a one-step, ultra-natural complexion or as a hydrating, broad-spectrum base for mineral makeup application.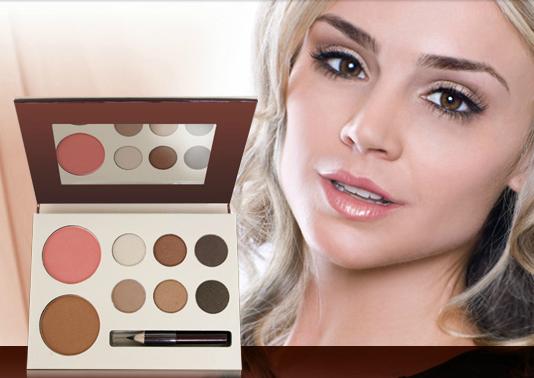 The Disappearing Act 4-in-1 Concealer I gave to my mother, as I don't use concealer. She loves it and loves how it makes her under eye circles go away nicely. You can put an end to unsightly eye lines, dark circles and blemishes for good with salicylic acid, brightening Waltheria Extract and Pür's problem-solving Ceretin Complex, featuring purified, nonirritating retinol and moisture-maximizing ceramides. It blends in easily onto your skin.
The Pressed Mineral Blush in Polynesian Pink is super pretty. I don't normally wear blushes but could not stop myself from wanting to try this one, it is just too pretty! This island-inspired shade gives your cheeks a light, natural glow that lasts all day. As with all of their mineral makeup products, it is free of petroleum-based oil, alcohol, talc, fillers, fragrance, preservatives and chemical dyes.
I am happy to say that my spring makeup collection has started! Yay!! I love all the beauty products that were sent to me and my mom loves the concealer 🙂
Buy
You can purchase Pur Minerals online at http://www.purminerals.com/
Disclosure:
I was sent product to review, these are my own honest opinions thanks!