*Product received. Opinions are my own.

Oh how I love the holiday season!! I am all about giving more than receiving. I always select a family, each year, to help out with toys and stuff. This year I have already helped one family and I am working on helping one more! I love giving and seeing the excitement and appreciation on one's face. It is PRICELESS!!!!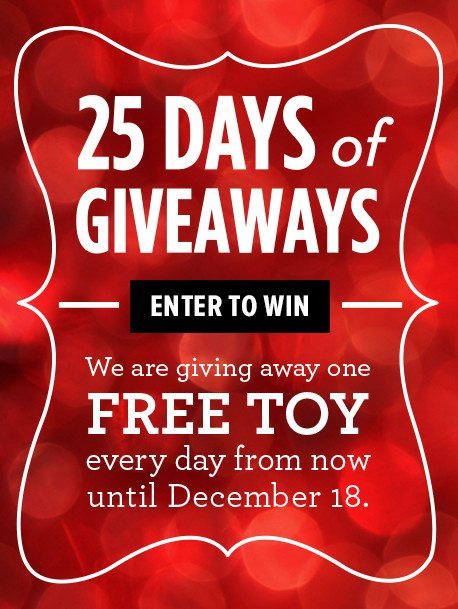 With this magical, giving season, I wanted to let you all know about Radio Flyer's 25 Days of Holiday Giveaways! Of course you do not want to miss out on this wonderful opportunity to win something FABULOUS from Radio Flyer!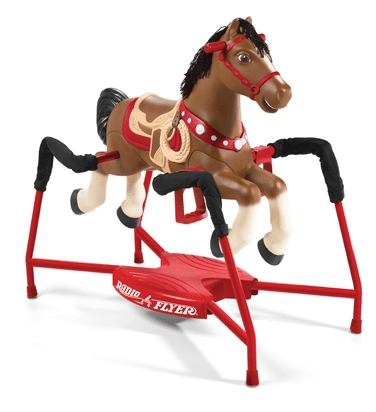 Radio Flyer's 25 Days of Holiday Giveaways started on November 24th and goes until Thursday, December 18th. Each day, Radio Flyer will be giving away a FREE toy for 25 days straight! Woot! All you need to do is sign up EACH day over at radioflyer.com, for a chance to win the toy of the day!!!
Today is my day to share with you! TODAY, December 3rd (which is all day long :)), Radio Flyer is giving away Blaze: Interactive Riding Horse!! I am sure you know a little one who would LOVE to find that toy by the tree this year!
About Blaze: Interactive Riding Horse:
Meet Blaze, the next best thing to a real horse! This beautiful, realistically designed spring horse responds to your child's motion with lifelike sounds triggered by three levels of riding action: walking, trotting and galloping.
Beautifully decorated realistic horse
Electronic sounds triggered by riding action during 3 stages of riding: walking, trotting, and galloping
Includes brush and carrot to activate chewing sounds
Built-in safety straps to protect little fingers
E-Z Climb™ step for easy on and off
For ages 2 – 6 Years
So, head on over to Radio Flyer and enter to win a toy every day, until December 18th! Good luck to you!!
Connect with Radio Flyer on Facebook, Twitter, Pinterest and Instagram!
Are you going to enter each day???