Like I said before, I have a small stash of cloth diapers for when I run out of disposable diapers or when we are just at home and I want to use them. I love all the ones I have and have been pleased this far, with them.
Then I heard about another cloth diaper brand and was intrigued enough to check them out and try on my little baby boy! After all, my baby boy looks sooo dang cute in those cloth diapers! LOVE.
What I Received:
Real Nappies 6-Pack of Indian Cotton Prefold Cloth Diapers
Real Nappies Diaper Liners Twin Pack, 200 Sheets
(Two) Snug Wrap Diaper Cover, in Red
I won't lie, cloth diapers confuse me sometimes. When I received all of this, I was super confused on what I needed to do, like how do I incorporate the nappies diaper liners into the mix? Or, how on earth do I fold cloth diapers? Thank heavens there was directions on how to do the things I needed to learn, in the package! Yes, I do have other cloth diapers, but they are not the prefolded type, they are the insert kind, so this kind of clothe diaper/nappie, was new to me.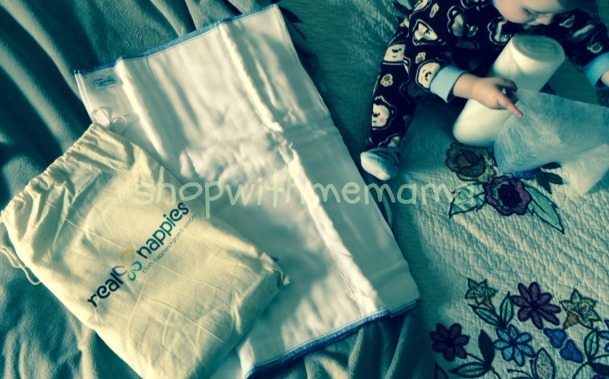 What I found out after reading the directions? It is NOT hard to do! In fact it is quite simple. And when they are soiled, just wash them, dry them and fold them again, easily. I was scared for nothing 🙂 Real Nappies cotton cloth diapers are prefolded which means the prefold cloth diapers' 3 panels are folded and sewn together each having up to eight layers for superior absorbency. Real Nappies uses premium quality 100% natural Indian cotton fiber in their prefold cloth diaper inserts for superior softness, absorbency and durability wash after wash. They truly are very soft.
The diaper liners? Ya, those are easy too! To use a diaper liner, simply tear off a sheet, place the diaper liner sheet in the cloth diaper, fasten the cover and you're set. Now when baby soils his/her nappie, simply take out the liner and throw or empty the poop into the toilet (or just flush the whole thing!!! For older-style plumbing, sewerage or septic tanks please test before use ) and throw that liner away! Guess what? NO MESSY nappies anymore to wash out! Sure you still have to wash them, but no poop hanging from them any more! Yay!!! 😉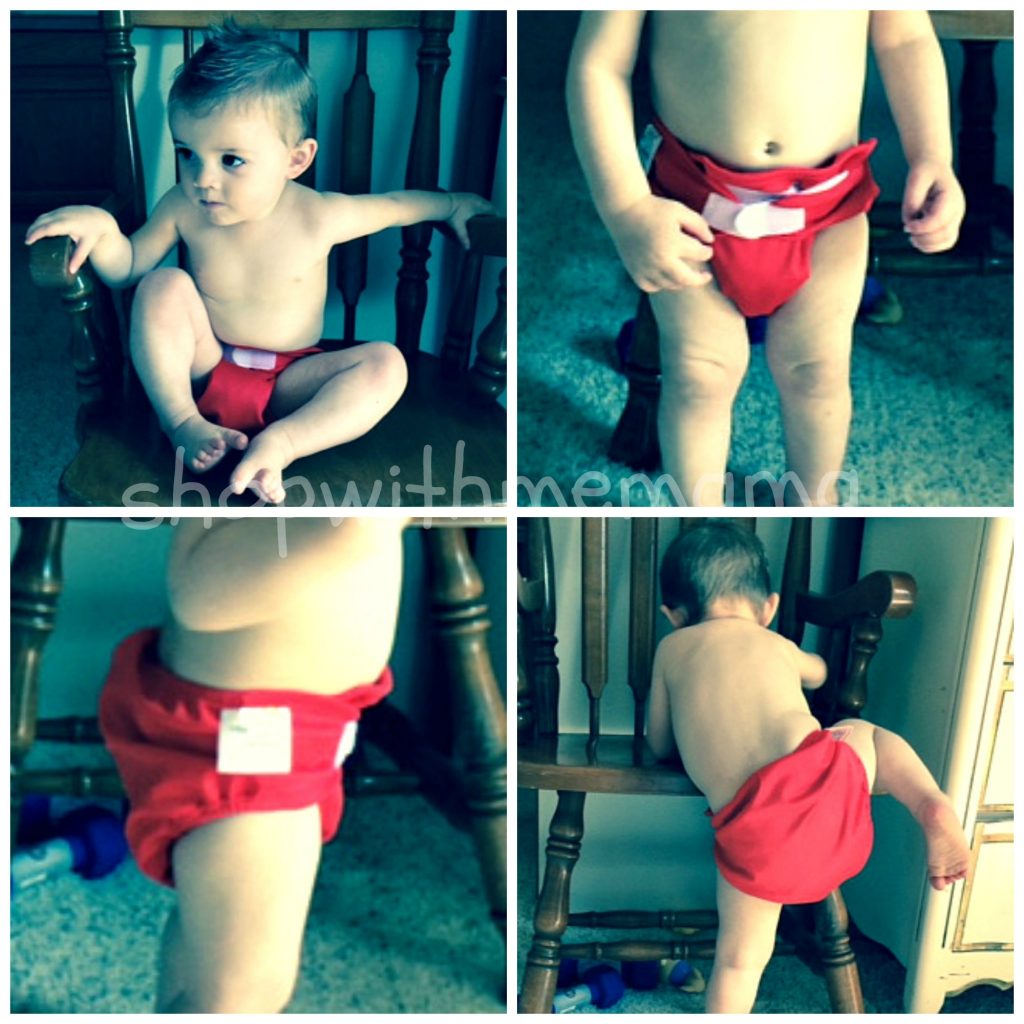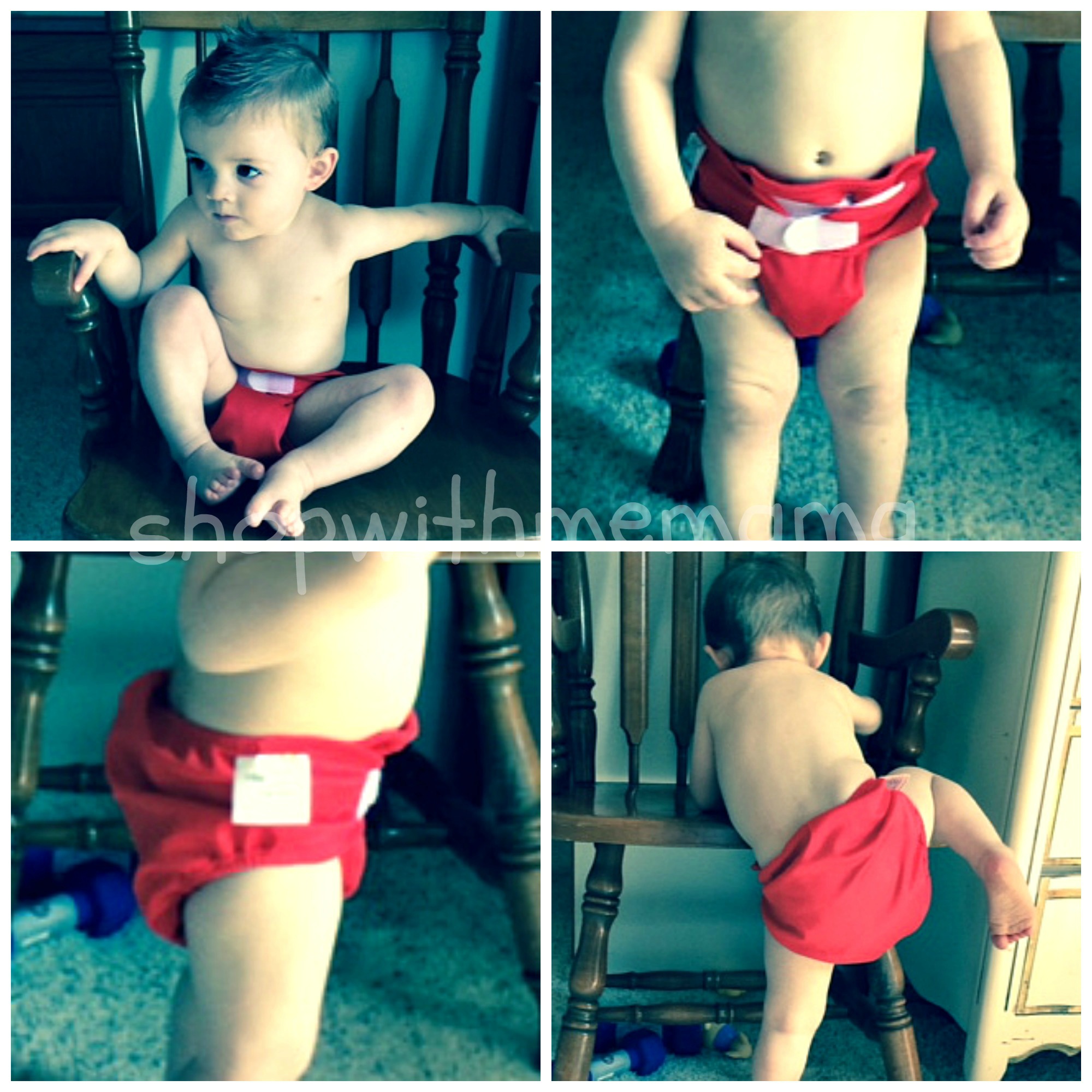 The Real Nappies diaper cover has been designed to fit snugly over Real Nappies prefolds but can also be used with other cotton or polyester diapers, which I have done. Works great and fits my baby very nicely. He can move and groove and not be weighed down by a bulky diaper. The Real Nappies diaper cover fastens at the waist with adjustable velcro tabs and when it's time to wash, simply fold the tabs back to prevent lint build up in the hooks. The only thing I have found about the velcro tabs is that my baby LOVES opening them up! He thinks the sound of tearing open velcro is reallllly neat. sigh!
Buy
You can purchase the items mentioned above, by visiting them online at http://www.shoppingmoa.com/. You can find the red diaper cover online at http://www.realnappiesusa.com/.
Save Money!!!
Everyone likes to save money, so I wanted to share this with you all! Save an extra $50 off a Birth To Potty Pack!!! Just use Coupon code 739276495629. Enjoy and share it with your mama friends!
Do you or did you, cloth diaper your baby? Why or why not?