This post is all about the rechargeable Motorola Two Way Radios. Everyone needs a pair of rechargeable Motorola two-way radios! Especially if you are an avid outdoorsman. These are specifically designed for hunters and serious outdoor sports enthusiasts. Do you know someone like that? If you do, these would be the perfect holiday gift for them!
The Motorola two-way radios (TALKABOUT T25) provide features and accessories designed specifically for hunters. Just press the push-to-talk button to easily connect with your fellow hunters or outdoorsman!
*Product received. This post includes my Amazon affiliate links.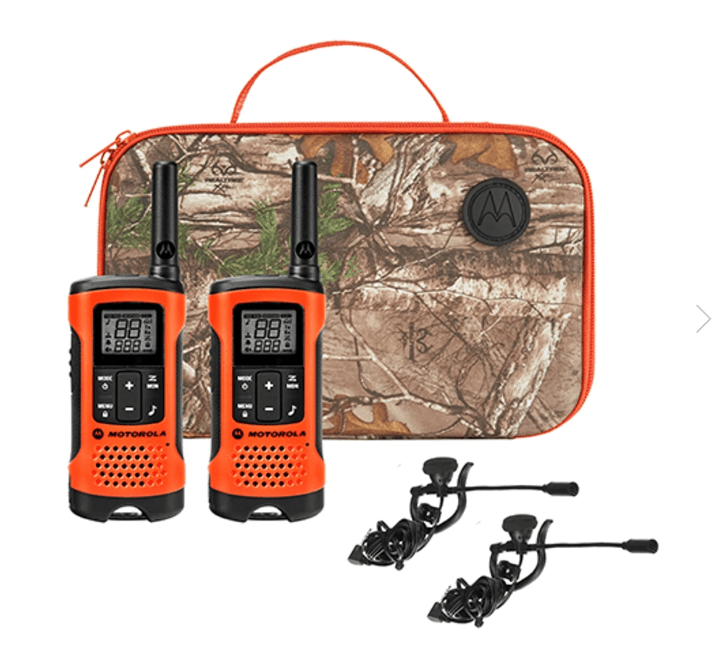 With Realtree Xtra camo bonus carry case (and earpieces!), this two-way radio will let you fully enjoy the wilderness adventure while blending into your outdoor surroundings! These two-way radios offer up to a 25-mile range and the freedom to communicate wirelessly. They also have emergency features, and silent, hands-free communication.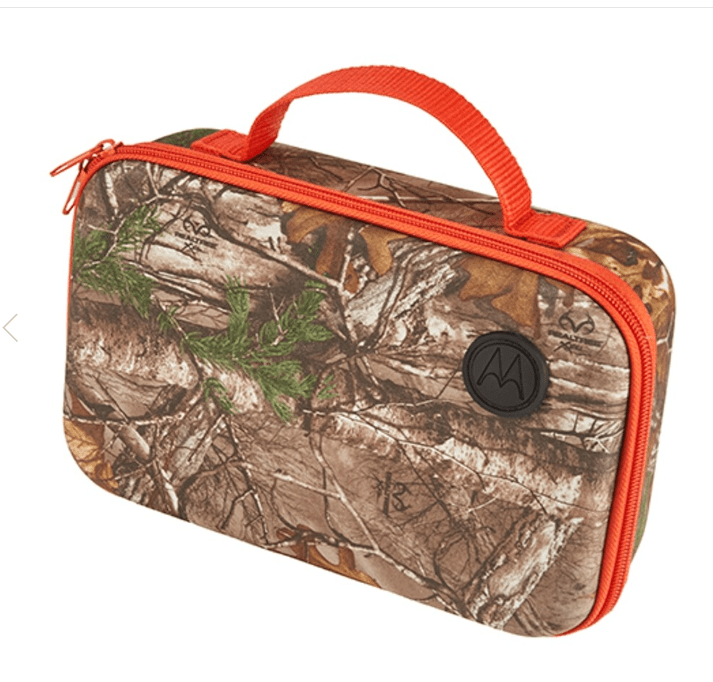 Motorola Two Way Radios Features:
*Battery Life (alkaline): Up to 29 hours
*Battery Life (rechargeable NiMH): Up to 12 hours
*iVox/VOX Hands-Free
*Micro-USB Charging
*NOAA Weather Channel and Alerts
*# of Channels: 22 Channels + 121 Privacy Codes: totaling 2,662 combinations, it's easy to find an available channel.
*Range: Up to 25 miles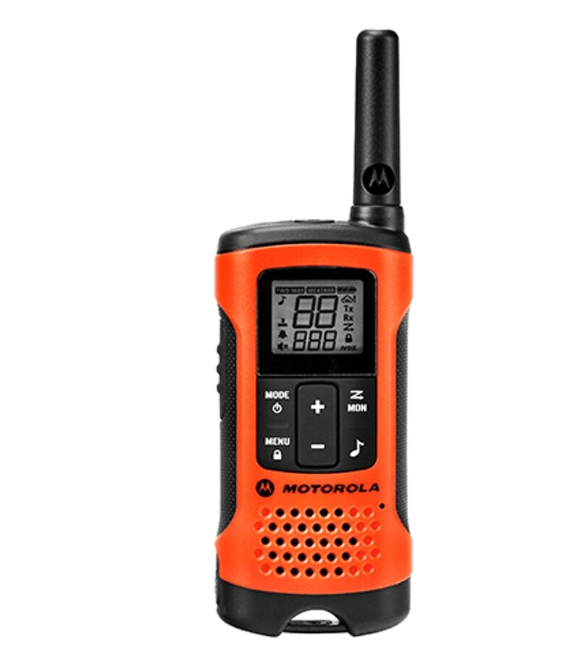 Package Contents:
2x T265 Radio
1x Y Cable Charging Adaptor with Dual Micro-USB Connectors
2x NiMH Rechargeable Batteries
2x Belt Clips
2x Earbuds with PTT Microphone
1x Camo Carry Case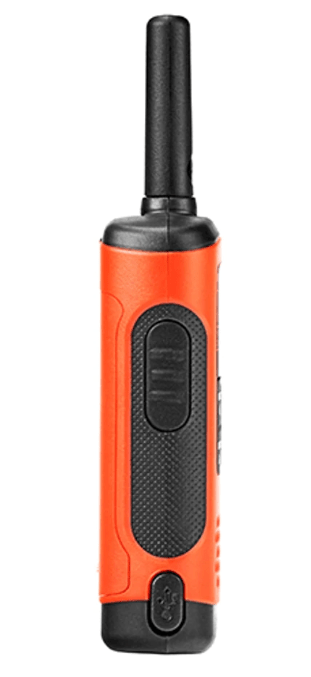 Two Ways To Charge The Batteries
There are two ways to power your radio: use the included NiMH rechargeable batteries for up to 12 hours or use 3 AA batteries for up to 29 hours. To recharge the NiMH batteries, choose from one of three ways: connect it to your vehicle adaptor or your computer, or plug the micro-USB cable into an outlet.
Compatible with Any Radio
You can communicate with other FRS/GMRS radios regardless of brand by being on the same channel and privacy code.
The Motorola Two Way Radios would be a great gift for Dad, uncle, brother, husband, or friend! You can find them on Amazon.com.