*This post includes my affiliate links. The product was received.
How to stay connected to family and friends during this quarantine, that is the BIG question right now! To tell you the truth, we really haven't been staying connected with family and friends until we started using the Motorola Focus Wi-Fi Indoor Camera.
Given the current situation, and working from home, life seems a bit less complicated. I am actually enjoying my kid's home and my hubby! But, my siblings and parents live FAR away and staying connected with them wasn't really happening. Of course, you have Facebook Messenger and video chat, but using Hubble Connected WITH our Motorola Camera has made a world of a difference for us being able to stay connected with our loved ones.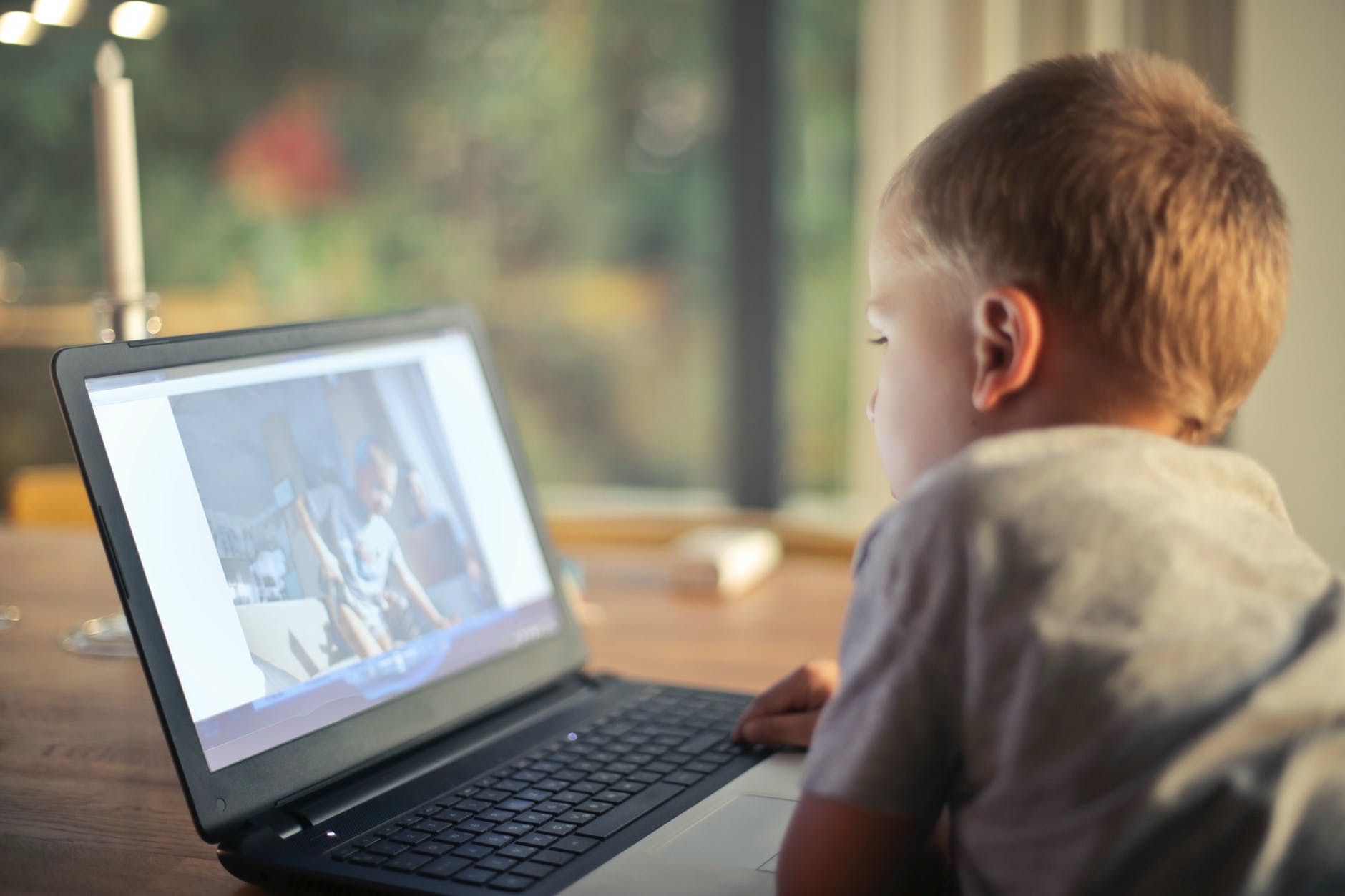 The quarantine and shelter-in-place are keeping many grandparents separated from their grandchildren in hopes to maintain health. The Hubble Connected app reduces the physical distance by providing eyes and ears for the grandparents to check in on their loved ones from anywhere with their mobile devices or tablets! That is the difference Hubble Connected can bring to the table. How To Stay Connected To Family And Friends has never been easier because of this.
Did you know that Hubble Connected powers many Motorola products? Hubble Connected hopes to keep you close to what matters most, your family and friends. Hubble Connected is equipped with a mobile application, and makes life fluid, giving you access to color, live video and sound coverage of your children and grandchildren from anywhere in the world!
Families and friends can also capture and save special moments by manually recording video footage for safe-keeping or to share with family maintaining social distancing. You can listen, watch, and even sing or read a bedtime story without needing to step foot inside your home! All while keeping everyone safe and free from the Coronavirus exposure.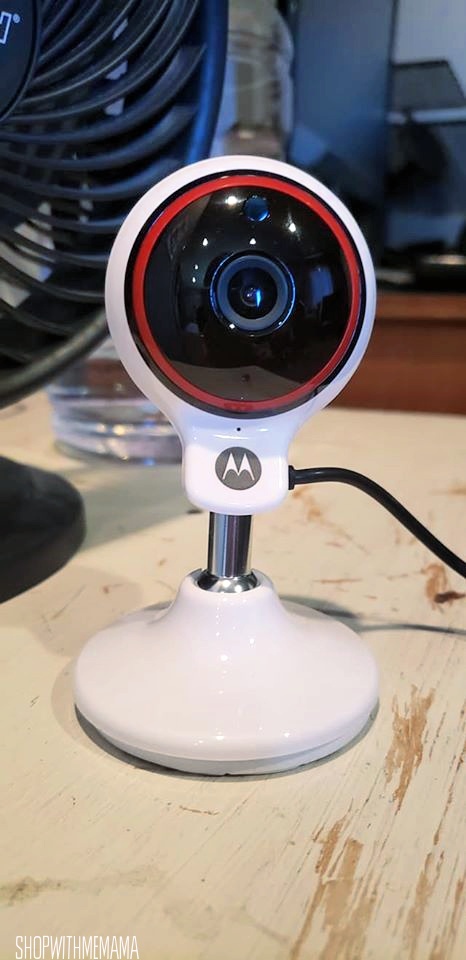 Hubble Connected Is Waiving Their Subscription Fees!
Another great thing about Hubble Connected is that right now, to show their commitment to keeping you connected to your home, children, and family, they are lowering their monitor prices and waiving subscription fees! So, now you can easily connect with your loved ones during this quarantine.
Use Code: HUBBLEHELP
You must be a new subscriber in order to qualify for these waived subscription fees. If you are an existing user on a free plan, you may also redeem this offer.
*Upgrading your plan from Hubble Lite to Hubble Essentials does not qualify you for the waived subscription fees. Hardware purchases can only be shipped to the USA & Canada. The Hubble app subscriptions are available worldwide.
How to Redeem This Offer:
1. Install the Hubble for Motorola Monitors app on your phone and create a free account.
2. Go to https://app.hubbleconnected.com and log in.
3. Go to "My Account" in the top right corner and select to subscribe to the Essentials plan.
4. Choose the "Monthly" payments option and enter your credit card details (you won't be charged until the 6 months is up, and you can cancel at any time).
5. At the bottom, enter the code mentioned above, which will bring your plan down to $0 for the next 6 months.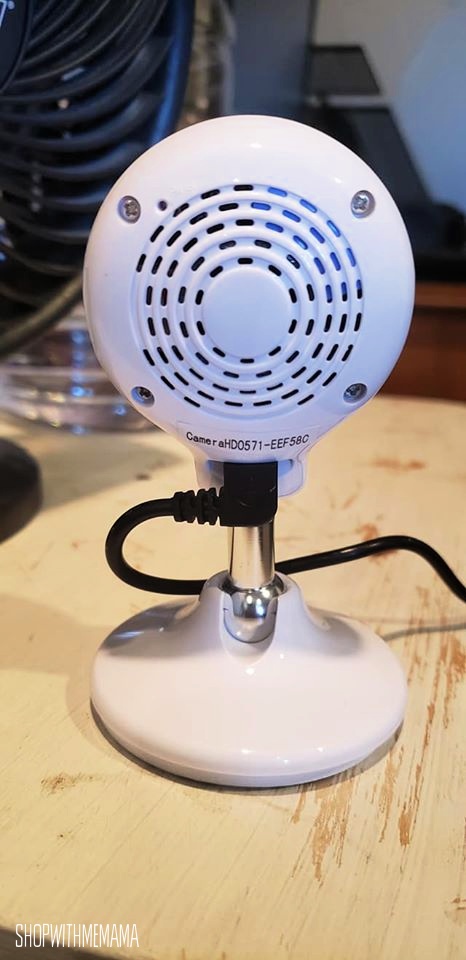 Motorola Products That Are Discounted Right Now
During this crisis, Hubble Connected understands the importance of safety while maintaining a tight budget. They reduced the prices on these following Motorola Devices:
*Motorola MBP164CONNECT Audio Baby Monitor: This is an All-in-One Wi-Fi Audio Monitor. Simply plug the audio monitor into an outlet and use the dedicated parent unit to hear your baby at home and your smartphone or tablet to hear your baby, from anywhere in the world. On sale for $39.99.
*Motorola Peekaboo: The Motorola Peekaboo is the perfect baby monitor for the tech-savvy parents. Download the Hubble app on your smartphone, tablet or PC and use it as your viewing device to stream video in Full HD (1080p). On sale for $79.99.
*Motorola FOCUS71 Wi-Fi HD Indoor Camera: The Motorola FOCUS71 is an indoor, Wi-Fi camera with full HD (1080p) encrypted video streaming, straight to your compatible smartphone or tablet. The base of the camera is wall mount ready, so you can choose to set it on a surface or mount it to the wall, anywhere in your home. On sale for $39.99.
Like I stated above, the Motorola FOCUS71 Wi-Fi Indoor Camera is the one we have been using during this quarantine to stay connected to our family! I have the Hubble Connected on my smartphone. I also use this indoor camera to keep an eye on my kids when I am working in my office. I love this indoor camera!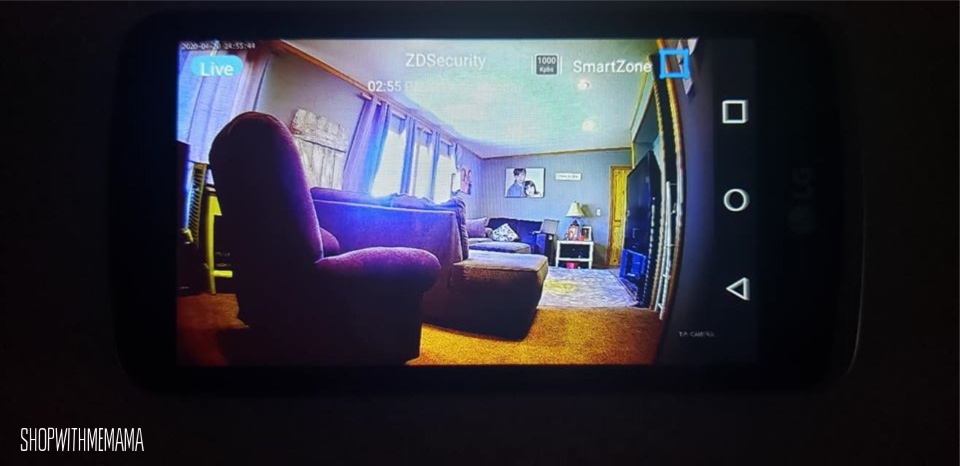 The Motorola Wi-Fi Indoor Camera is designed to help you monitor every corner of your home with digital tilt, zoom, and a 90-degree wide-angle view! So, I can view the entire room I have it located in (no sneaking past me!). I can also zoom in to get a better view of things (or people 😉 ).
It also has night vision! I can use the night vision feature to monitor the ghosts in our home at night! Just kidding! But I can use this feature to monitor our home at night if I wish to do that. The true color filter helps me to see low lit areas in my home. You can easily mount this camera but I like to keep it sitting on my countertop or shelf. If I decide to mount it later, I can.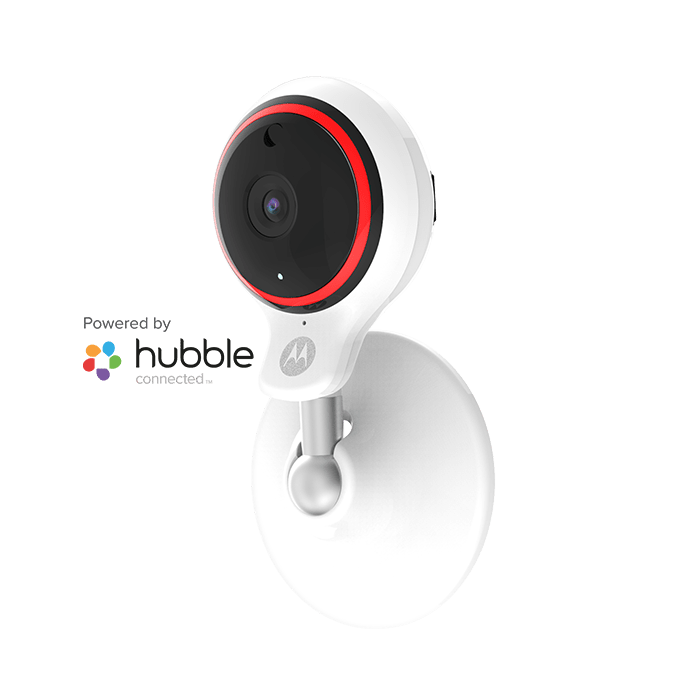 Setting Up The Motorola FOCUS71 Wi-Fi Indoor Camera
The setup for this indoor camera was simple. My 14-year-old son had it set up in about 15 minutes or less. He downloaded the Hubble Connected on my smartphone. Soon, I was able to keep an eye on my children from my home office. No fighting or misbehaving on my watch, ha!
How To Stay Connected To Family And Friends
Stay connected to your loved ones by speaking to them through the two-way talk and hear them speak back. Save video history on a microSD card that supports up to 32GB (sold separately) or store it in the cloud, so you can go back and replay old footage. I bought my parents one of these so that we can talk to one another during this crazy time! Since it is on sale right now, I could justify the purchase! It is so nice to stay connected in times like these when things are so uncertain and often times kind of scary for little kids.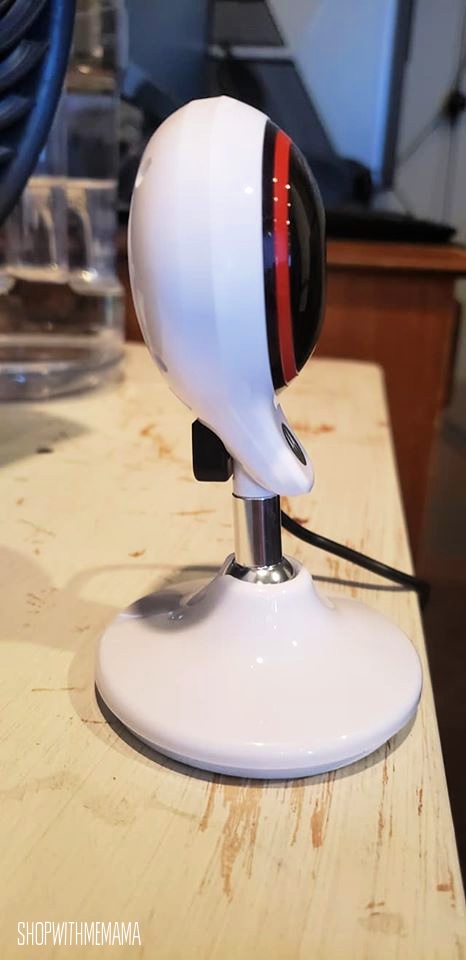 Other Great Features Worth Mentioning!
*Check-in From Anywhere
Download the Hubble for Motorola Monitors app to view live video feed of your household, from your smartphone.
*Impressive Video Quality
Close in on any suspicious movement with digital zoom.
*The wireless security camera records and streams 1080p HD quality videos. Enjoy crisp and bright images even at night or around lowly lit areas in your home, thanks to its night vision and true color filter.
*Secure Your Home
Set up Smartzone boundaries in specific areas of your home. Once motion or sound is detected in these areas, you will automatically receive real-time alerts to your device.
*Stay Connected! Buy your parents or loved ones one of these indoor cameras (or show them the link where they can purchase one) and stay connected with family members and friends during this uncertain time.
*Stay Connected When You Are Away From Home
The Wi-Fi home security camera has a built-in microphone and speaker, allowing you to talk to and hear your loved ones or pets even when you are not at home.
*Works With Your Smart Assistant
Access the wireless camera's features using your voice. Ask Alexa or Google Assistant to turn on video recording in your home without lifting a finger.
How To Stay Connected To Family And Friends has never been so easy to do! Especially by using Hubble Connection and our Motorola indoor camera! My parents are enjoying their new gift we sent them (the indoor camera!) and they are enjoying seeing us daily! So fun!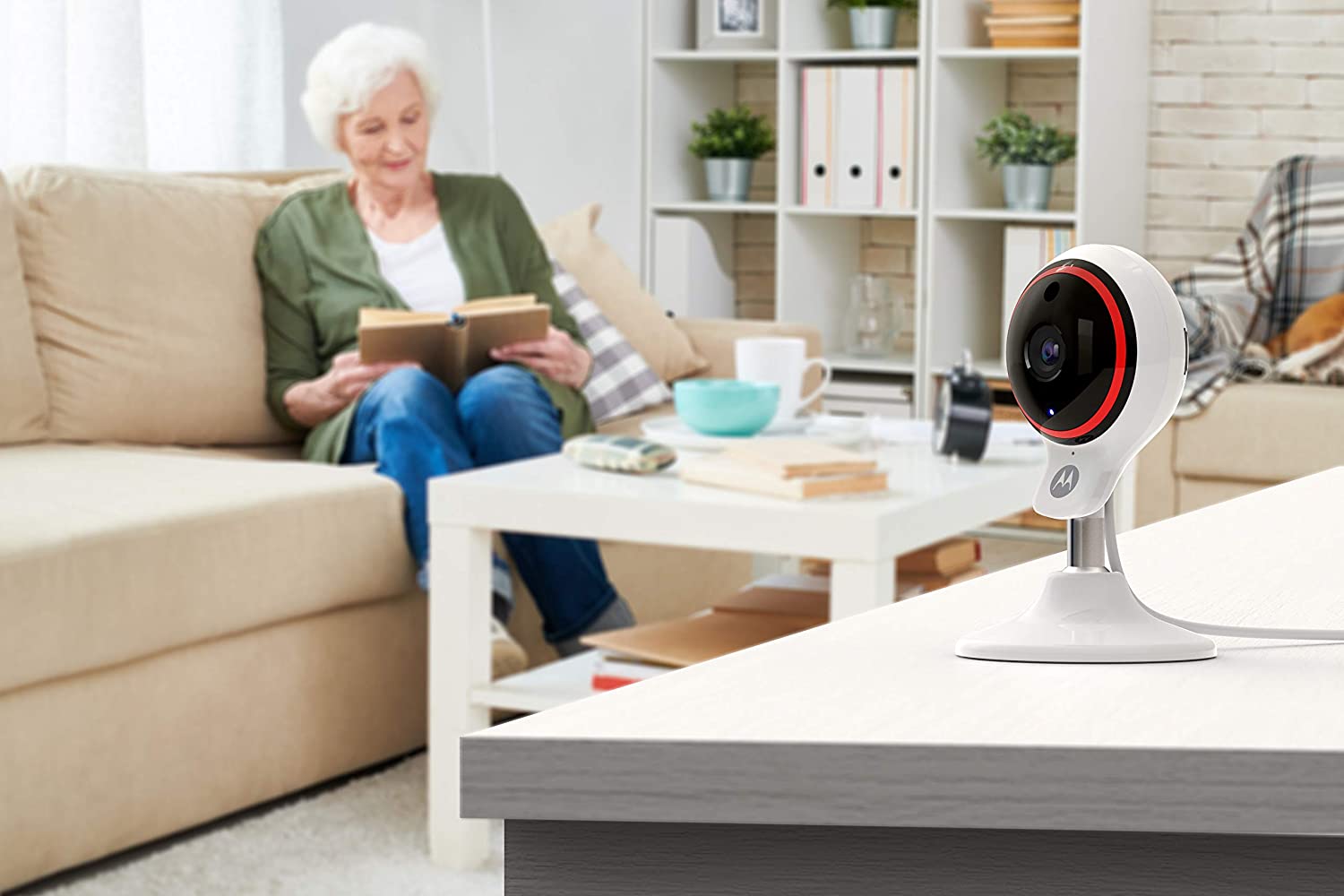 Buy
You can purchase any of the discounted Motorola products online HERE.
Win
One person is going to win the Motorola FOCUS71 Wi-Fi Indoor Camera! Yay!
Rules
The contest is open to US residents ages 18+. This giveaway will end on May 10, 2020, at 11:59 pm MT. The winner will have only 48 hours to claim their win or a new winner will be selected. I am NOT responsible for lost or stolen mail (DUH!).