CONGRATS TO
Amanda Alvarado
*Product was received. Opinions are mine. This post contains my affiliate link.

I cannot tell you how long I have been wanting to try the gel nails. It has been something that I have been wanting to try out, but just could not find the time to go out and get them. I really wanted to do my own gel nails at home, anyways. Going to a salon, you have the fear of getting infections and I am real big on cleanliness!!!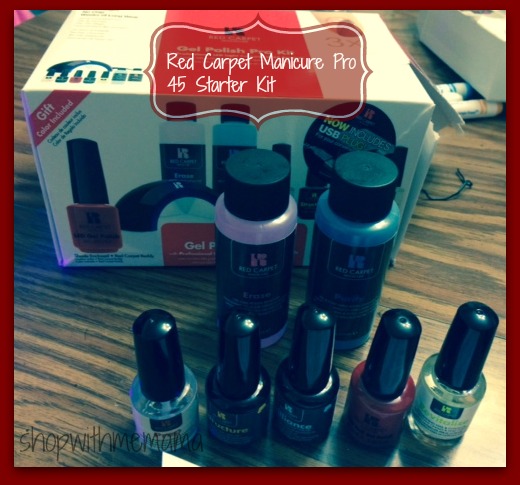 I have priced the at home gel manicure systems in the past and just could not justify buying one for myself. My kids come first and they always need something! Whether it is a new pair of shoes or jeans, that is where my money needed to be, not on my nails.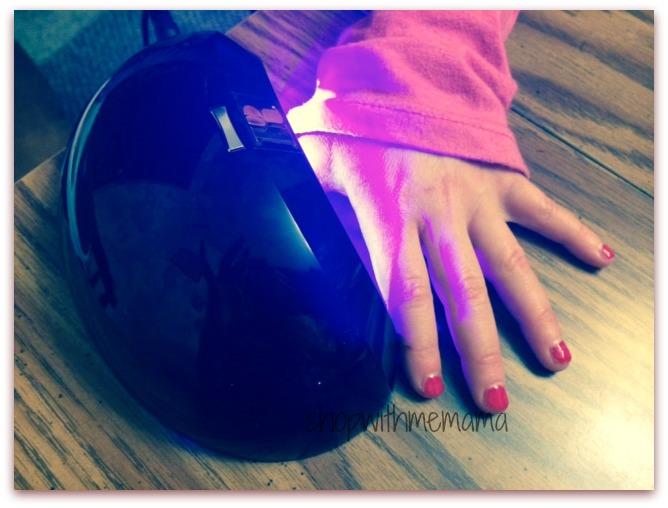 So, when I was contacted to review the Red Carpet Manicure system, I was more than thrilled! Yay! Me and my daughter can finally see what this is all about!!!

The Red Carpet Manicure Pro 45 Starter Kit comes with everything you need for a professional salon gel manicure in the comfort of your home! I love this kit, I really do!
I had my daughter be the model on this. I followed the directions to a T and it was SO much easier than I thought it would be. I read all of the reviews on Amazon and was scared to use this! Everyone was saying how tacky feeling it was and all the problems they were having with it. But if you follow the directions (which were EASY to do!) it was so simple. The key is to do THIN layers, not thick. I had it down right the first time I did it and soon my daughter had gorgeous nails.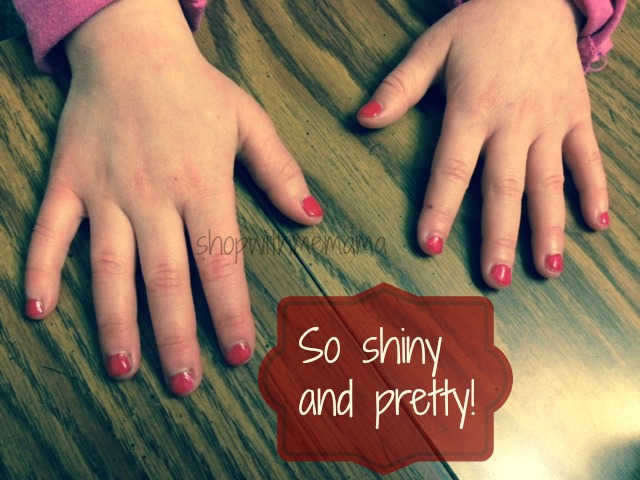 The ONLY thing I was a bit upset about was that the night we did my daughters nails, one of them starting peeling off. Like the whole thing, just peeled off.  I really think it did that because I did not clean all the oils off of her nails as good as I should have. It is very important to use the Prep Max Adhesion Sanitizer to clean nails REALLY good. That is what I will do next time, use the nail cleaner more thoroughly. That is MY only suggestion as that was the only problem I had with this.
The kit comes with a pretty red gel nail polish. I am definitely going to go out and buy a ton of different colors to use with this kit. I can't wait to NOT have to paint my nails every other day, because they are chipping. All of my daughters other gel painted nails did not chip at all. And, when I paint her nails with regular polish, the nail polish is almost off by the next day, so this was HUGE for her. So yes, the gel polish stays put for over a week or more, if you clean the nails thoroughly first!!!
What Does The Kit Include?
Professional LED Light – LED Gel-Curing Light (AC Power Cord Adapter Included).
Prep – MAX ADHESION PREP
Structure – BASE COAT GEL
Brilliance – SEAL & SHINE TOP COAT GEL
Revitalize – NOURISHING CUTICLE OIL
Red Carpet Reddy – LED Gel Polish
Purify – PRE & POST APPLICATION CLEANSER
Erase – GEL NAIL POLISH REMOVER
RCM Instructions Card
Buy
You can purchase the Red Carpet Manicure online at http://www.redcarpetmanicure.com/ or Amazon.com. It retails for around $79.99.
Win!
One lucky person is going to win the Red Carpet Manicure Pro Kit of their very own!
How?
Easy! Just use the RC form below, GL!
 Contest is open to US 18+ will end on April 6, 2014 at 12:00 am PST. One person will win a Red Carpet Manicure Pro 45 Starter Kit! (see above!)! Winner will have 48 hours to confirm their win or a new person will be chosen, good luck!