*This post was sponsored by RoC® Skincare as part of an Influencer Activation for Influence Central. I received complimentary products to facilitate my review
I have tried many beauty creams, serums, lotions and more, in my life and have found some that work and some that just don't quite do a thing for me.
Since I have been using my RoC® RETINOL CORREXION® Deep Wrinkle Night Cream for about 4 weeks or so, I am happy to report back to you all that it IS doing something for my skin! This is really exciting to me.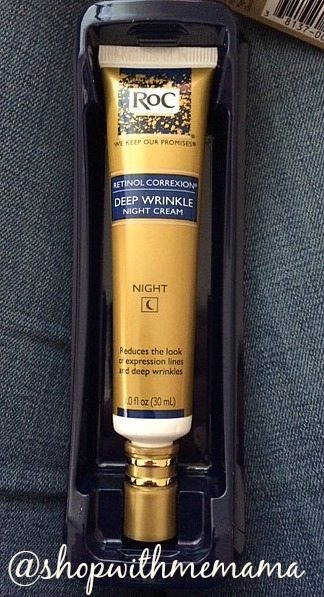 Now for me, I had to kind of get through the first week of using this deep wrinkle night cream. It dried out the area of my face I was using it on (my laugh lines), a little bit. I was hesitant to keep going but I did only because it dried out the area a bit, but did not irritate my skin. If it had irritated my skin, I would have stopped using it. After the initial first week of using the RoC® RETINOL CORREXION® Deep Wrinkle Night Cream, each night, my skin started becoming more soft and healthier looking.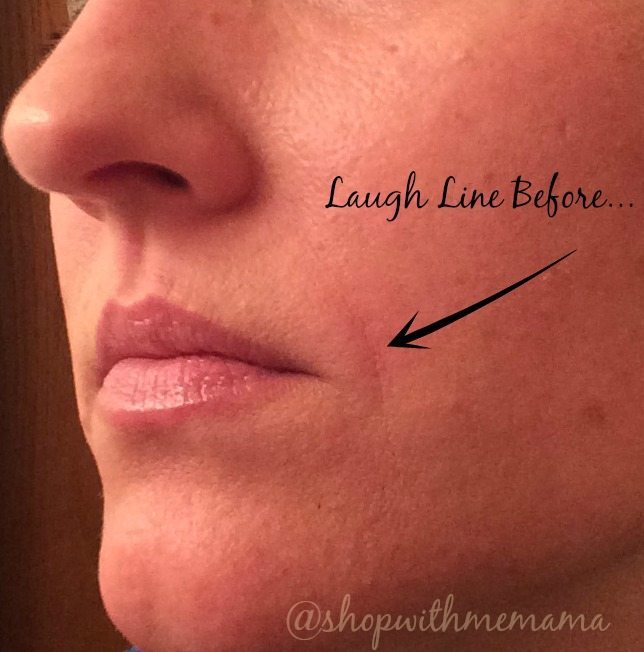 I find this night cream to be very creamy and so I only used a tiny amount on my laugh lines to avoid any breakouts in that area (I break out easily). The laugh lines on my face are much more smoother looking and the skin around my mouth is healthier looking. I am actually very pleased with the RoC® RETINOL CORREXION® Deep Wrinkle Night Cream and what it is doing for my skin!
I can certainly see why Retinol is the #1 dermatologist-recommended cosmetic anti-aging ingredient because it has certainly improved the appearance of my fine lines and deeper wrinkles I have around my mouth.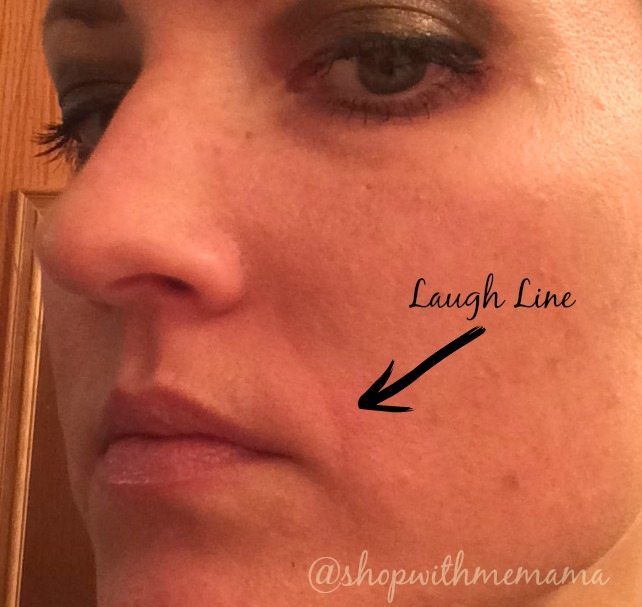 RoC® RETINOL is up to 2x stronger than imitators based on vitro RETINOL activity in RoC®RETINOL CORREXION® Deep Wrinkle Night Cream. It works really well on fine lines and wrinkles. I think I am hooked on this stuff! I am going to look good this holiday season!
"To age gracefully, two of the most important ingredients to include in your skincare routine are SPF and the less obvious, retinol. Retinol is a champion when it comes to smoothing fine lines and deep wrinkles. I suggest introducing an over the counter retinol into your regimen as early as your mid-20s!"-Board Certified New York Dermatologist Dr. Debra Jaliman
What is the RoC® RETINOL RESOLUTION?
I am not sure if you remember me talking about doing the RoC® RETINOL RESOLUTION. If you do not remember you can read that here. RoC® Skincare is inviting all women to get a head start on 2016 by making a RETINOL RESOLUTION now to look and feel her most beautiful this holiday season.
Are Ya With Me???
Starting now, resolve to turn heads this holiday season by using clinically proven RoC® RETINOL CORREXION® Deep Wrinkle Night Cream to visibly smooth wrinkles in just 4 weeks! Just visit http://www.rocretinolresolution.com to make your pledge and enter into a one-of-a-kind sweepstakes through November 30th.
I know I will continue using RoC® RETINOL CORREXION® Deep Wrinkle Night Cream long after the holidays are gone. I want to look and feel my best all year long, not just for the upcoming holidays! What about you? Will you take the RoC® RETINOL RESOLUTION with me???
Buy
You can purchase RoC® Skincare products at Walmart!
Will You Take The RoC® RETINOL RESOLUTION with me??