*Product was received. This is a feature only. This post includes my affiliate links.
I don't know about you, but my kids do not enjoy taking time out of their busy day, to take a bath. My son is especially hard to get to take a bath! It can be very stressful, to say the least. But, now they enjoy their showers because of the Rubber Duckie & Friends showerheads! So much fun to be had!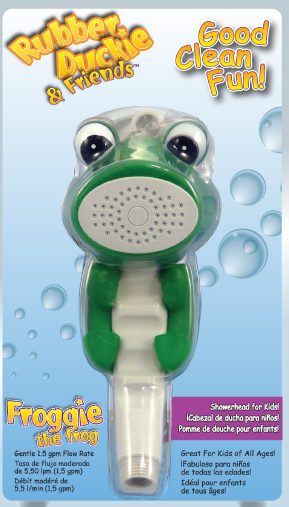 So, I try to make bathtime a fun time! With the Rubber Duckie & Friends Showerheads, now bathtime can be fun! Hopefully, when I introduce this to my kids, they will want to take a bath and/or shower more often! They can take a bath/shower all in one tub! Too much fun!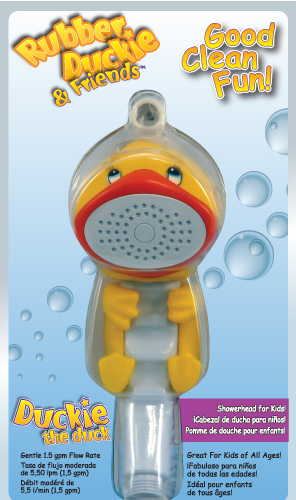 About Rubber Duckie & Friends Showerheads:
Rubber Duckie & Friends™ bath accessories are great for kids of all ages. Because we look like bath toys we can help mom and dad transition their kids from bathing in the tub to taking showers on their own. Our gentle, low-flow spray is soft enough to bathe infants and toddlers in the tub. Then, as your kids grow, we can become their first showerhead.
Rubber Duckie & Friends™ are completely movable so we can be used anywhere in the tub or shower. And, we can be used in any shower in the world without any special attachments. These would also work well as a baby shower gift too!
What It Comes With:
Each showerhead kit includes a handheld showerhead, movable mount with rubber suction cups, 6-foot universal hose, 2-way water-flow diverter and plumber's tape for installation.
Buy
You can purchase these cute and functional showerheads online at Amazon.com. There are five different 'friends' to choose from:
Duckie The Duck, Froggie The Frog, Hippie The Hippo, Dollie The Dolphin and Rickie The Rhino!! They retail for $32.99 each.