CONTEST OVER! CONGRATS TO
Debbie Garrett #226!!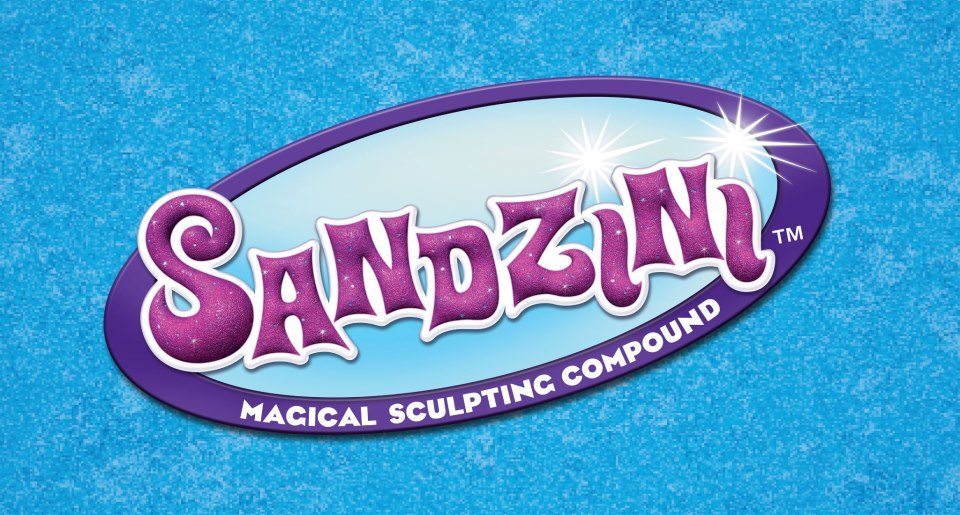 I do not like messy things in my home. I know I know, it is extremely important to have your kids get messy, but with my OCD and cleaning furries, it is certainly hard for me to stand by and watch my kids make creative messes. But what is a mama to do? Sit and watch, sigh!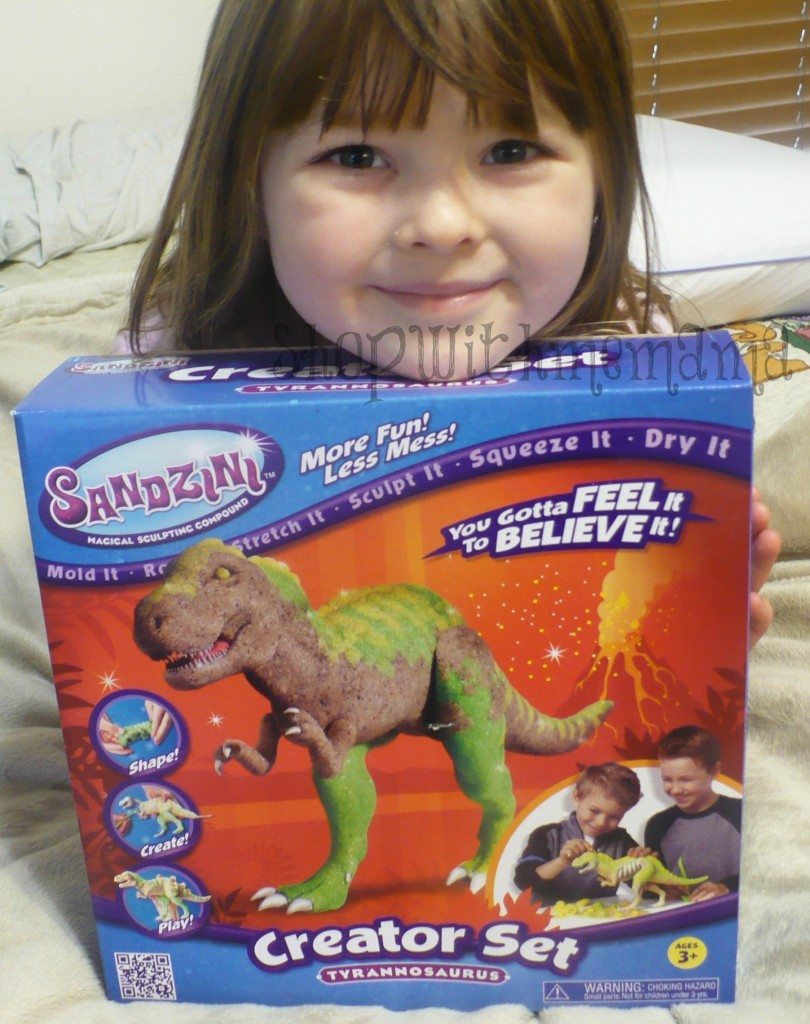 Sandzini is supposed to be MORE fun WITHOUT the mess sort of thing. Thought it was interesting!! Their creator sets are definitely something my kids and MANY other kids I know of, would be more than thrilled to have and play with.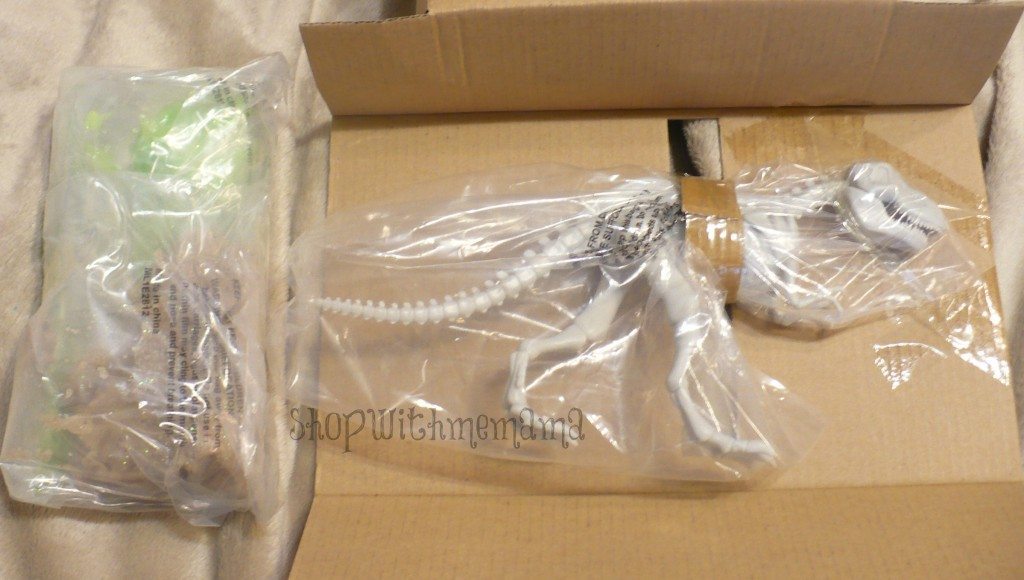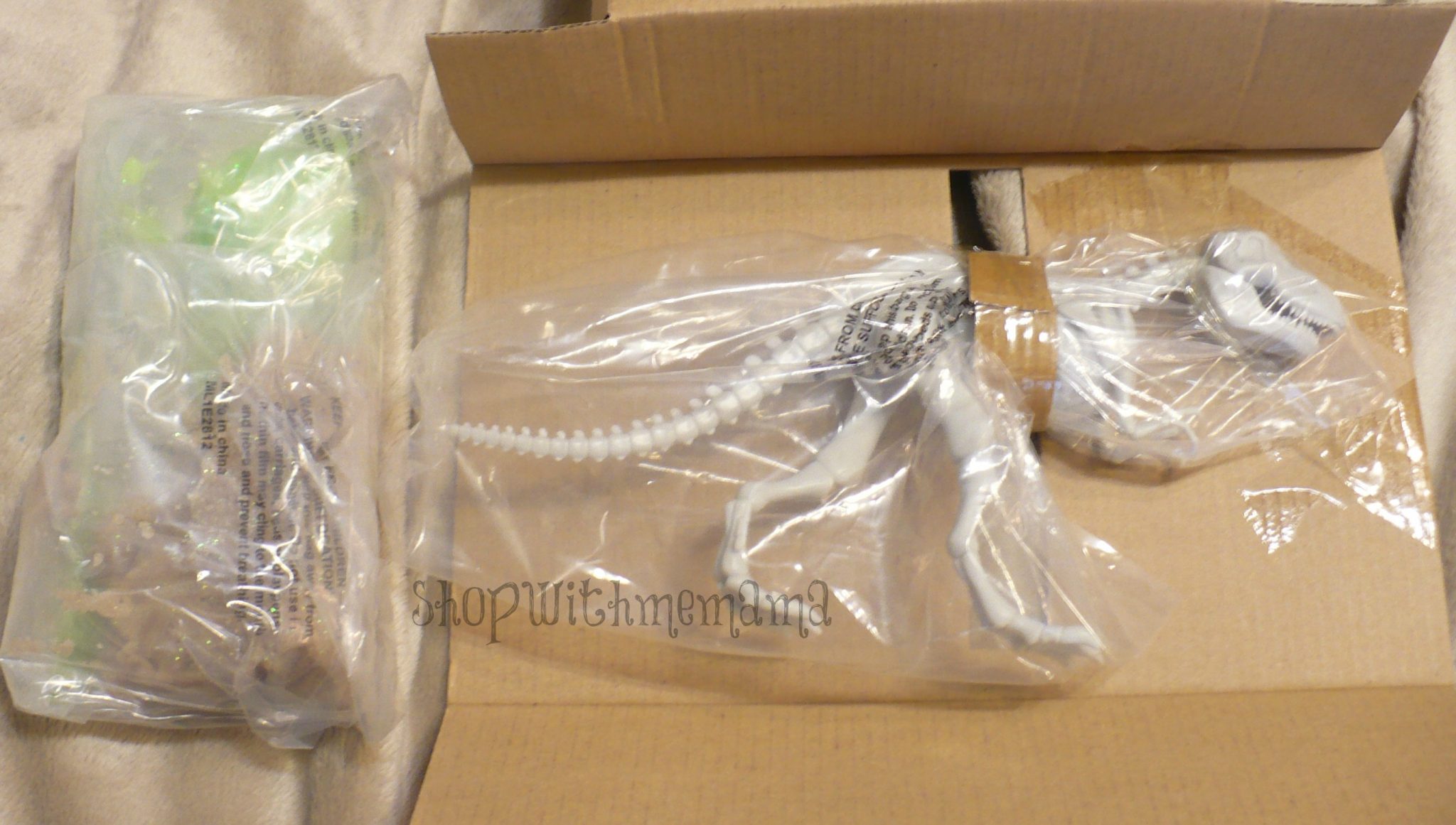 Sandzini is a magical new compound that takes on any shape, so the only limit is your child's imaginations! It is available in 7 different, bold colors and a variety of fun kits! Sandzini provides hours of mess-free fun for kids of all ages. Sounds good, right?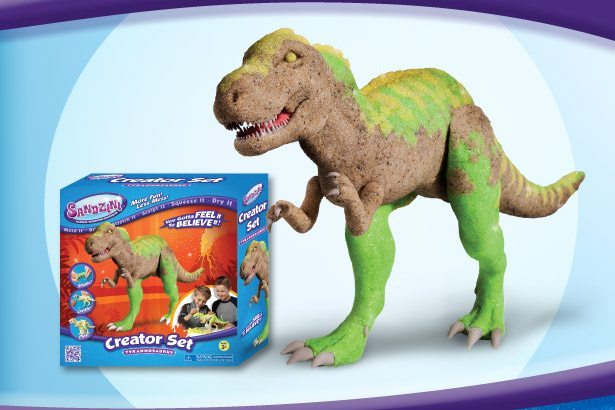 We received the Tyrannosaurus Creator Kit. Though I have not let my child review it yet, I checked it out. My child will be reviewing this AFTER the holidays.

Mom's Take On Sandzini:
To tell you the truth, the Sandzini scared me a bit! I mean it is clay like with little sparkles all over in it. It is gritty feeling but very moist too. It seems to be less messy than play doh or that moon dough, for sure. The kit comes with a Tyrannosaurus skeleton, that your child can use the Sandzini on and mold and create their dinosaur! The kit also contains: 3 vibrant Sandzini colors (7oz brown, 4oz green & 1oz yellow), a sculpting tool and instructions on how to cover your T-Rex skeleton! Can't wait to see what my son thinks of this and I will let you all know!
Buy
You can check out the other Sandzini Creator Kits and locate a store that sells them, online at http://sandzini.com/index.html. The kits retail for about $23.99.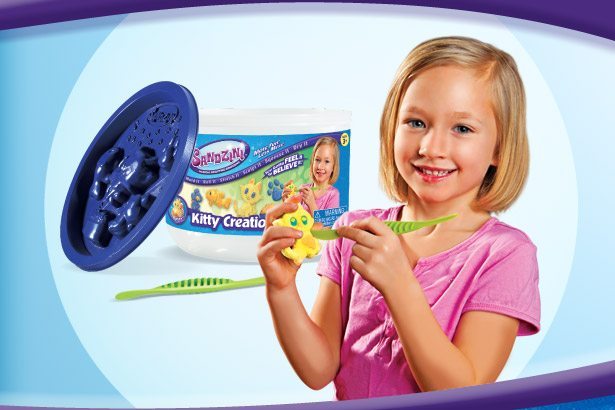 Win!
One person is going to win the adorable Sandzini Kitty Creator Kit!
How?
Easy! Just use the Rafflecopter form below! Good luck to you!
Disclosure:
I was sent product for this post. All opinions are my  own.