*

The Walmart gift cards and information have been provided by P&G. Opinions are mine.
If you are anything like me, I love convenience. When it comes to shopping, it is no different. I love shopping online (I do most of my shopping online!) and I like to do it when I want to do it, anytime, anywhere.
By shopping for household items on Walmart.com (or by using the Walmart smartphone app), I give myself  the option to shop wherever and whenever I want – at my own convenience! It is a win/win. I actually save time and money doing this!
Since I already know and love Walmart, I know that they will have what I need, online too. They always have a great variety of products that I use every day, including P&G products. The savings are great too, at their every day low prices. So, I am getting great deals on products I adore! Yay!
What I like about ordering online at Walmart.com, is that I can choose to have my items shipped to my local store for pickup, or I can have them ship them directly to my door. The choice is mine. Plus, shipping is free, if I spend over $50 (which I always do).
Walmart.com accepts different forms of payment. Like if you don't want to pay with a credit card online, simply opt to have your products shipped to your local Walmart, for pickup, for free. Just pay when you get there! Easy peasy!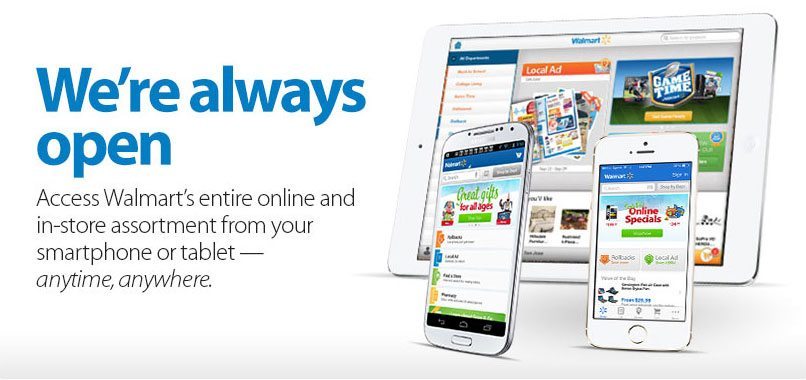 Now let's talk shopping lists..sigh! Who writes up their shopping lists and then either leaves them at home on the counter or in their purse in the shopping cart and pile all the groceries on top? Ya, I DO. I can't tell you how many times I have done this, it is embarrassing! If you shop online at Walmart.com, you can easily put an end to the lost grocery list. How?  By using the Walmart smartphone app, you can easily build a shopping list by scanning all the products you're ready to purchase again! LOVE it!
Some Recent Purchases of Household Items I Bought, On Walmart.com Were:
Charmin Ultra Soft Toilet Paper Mega Rolls
Pampers Sensitive Baby Wipes
Pampers Swaddlers Diapers
Giveaway Time! 
One lucky person is going to win a $25 Walmart Gift Card so they can use it to shop online at Walmart.com and use the Walmart Smartphone App (if you have a smartphone that is!). Yay!
How?
Easy! Just use the RC form below! GL!