Cannot believe the holidays are here! I am so excited for them and finally, here they are! That means lots of shopping, gift giving, baking, cooking and waiting for that snow to fall!! Now only IF that snow would fall..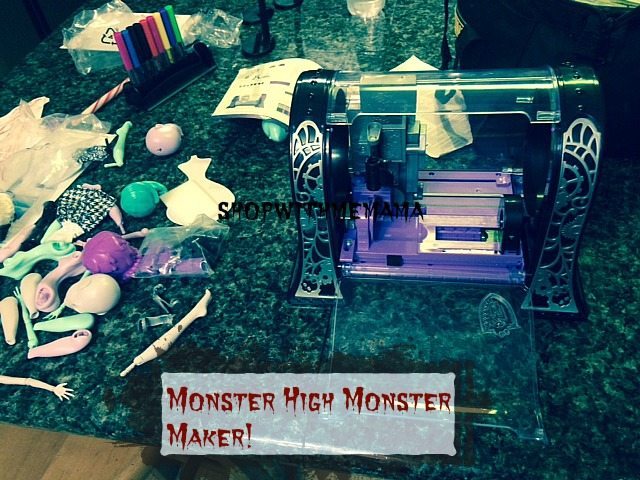 In the meantime, I like to play make-believe with my daughter, who would not want to do that with their little one/s? She received the Monster High Monster Maker and we sat down for some serious monster making FUN!!!!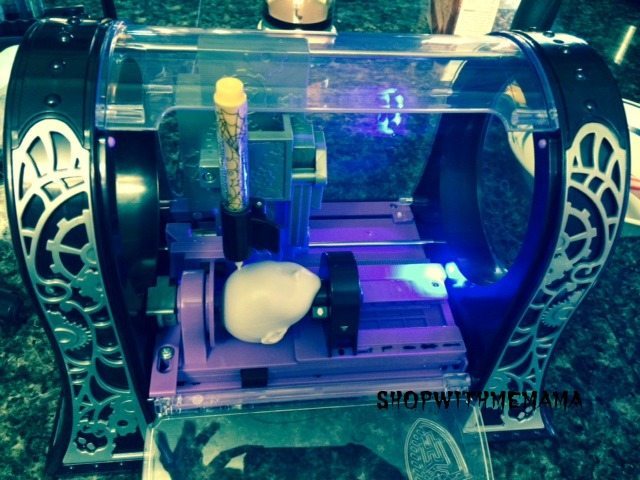 This is a BLAST to do. The Monster High Monster Maker allows you to create your very own Monster High Doll OR you can choose a design from one of those included. The use of your imagination is endless! Me and my daughter (and even son!!) sat for a good hour, pretending to be mad scientists and were dead set on creating the BEST Monster High Doll ever imaginable!!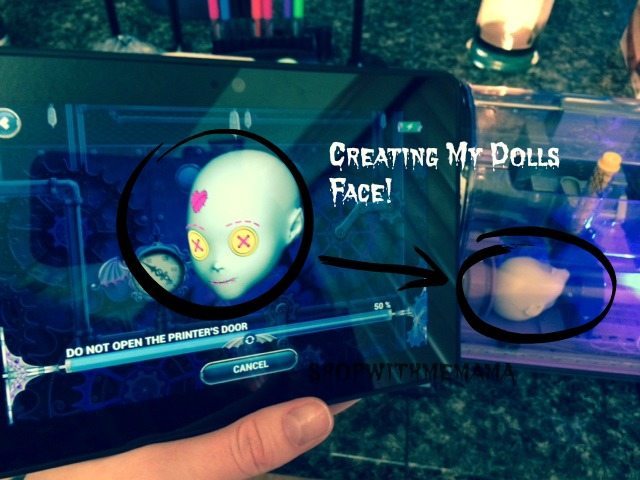 After we chose our design, or created an entirely new look, I then transmitted it to the monster maker via my Android tablet (you can also use your iOS tablet). Then, you get to watch in awe, as the machine does the work, creating your doll!!! When your creation is complete, you then can finish off your doll with a wig, clothes and accessories (which are all included) and then introduce your doll to her friends! Oh goodness, was this FUN!!!!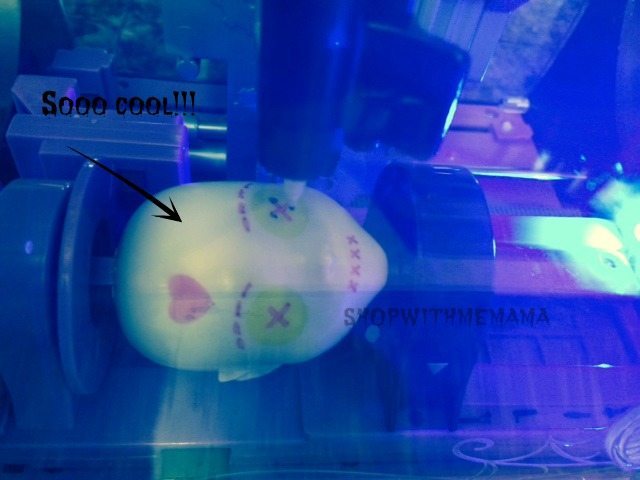 My daughter and son got a kick out of placing the dolls blank body parts into the Monster Maker! The Monster High Monster Maker comes with 3 blank bodies, fashions, tools, shoes and wigs. The monster maker does require six AA batteries but they are INCLUDED which I found to be sooo nice.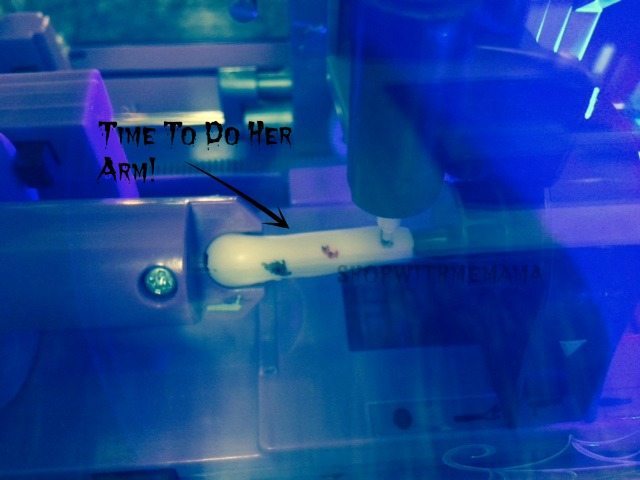 What Devices Are Compatible with The Monster High Maker?
Well, on the box it says the iPad. That freaked me out because I do NOT own an iPad! I read through the directions and thank God it said I could also use an Android device or my computer/Mac. I opted to use my Kindle Fire HD with no problems what so ever. I think the icon on the outside of the Monster Maker box should be adjusted or fixed. It makes people think they can only download this app and work this monster machine with an iPad and that is not the case, so never fear! A Kindle will do just fine!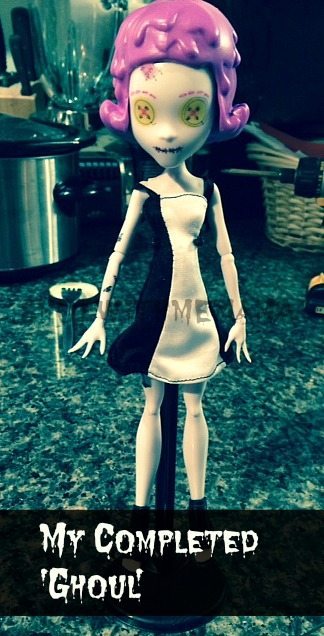 If you use windows or Mac, you will need a USB cable that is NOT included. This is also NOT compatible with mobile phones, so tablets only (please see mention of that above on what tablets it is compatible with).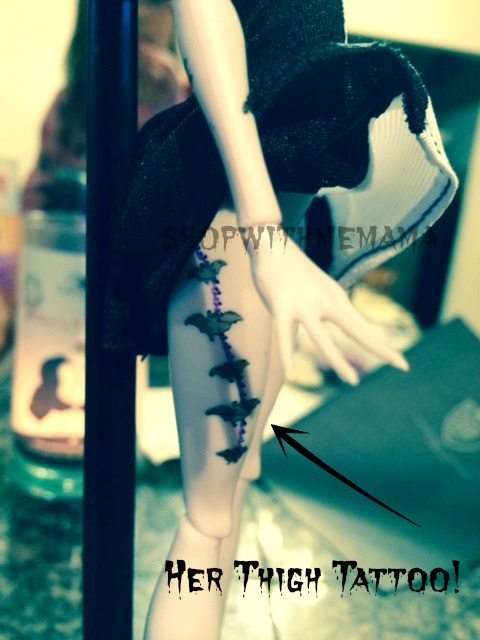 How Do I Connect The Monster High Maker With My Device?
I connected the Monster High Maker with my Kindle Fire HD and had absolutely NO problems at all with connectivity or lagging of any kind. Super easy to connect. Go to Google Play and download the Monster High Monster Maker App. Once found and installed, just turn on the Monster High Maker, grab your tablet and go to 'Bluetooth' and turn it on, then search for the Monster High Machine device on your tablet. Once you find it, click on the icon and connect them! The light in the Monster Maker will stop flashing blue and just be a steady blue, so you know it is connected! EASY.
Also, when you are done with your doll and you have no more body parts to work with, you simply use the sponge that came with the machine and you get it wet and add soap then simply wash the ink off the body parts and you can reuse them! You can also decorate the dolls clothes with these ink pens, but that is permanent.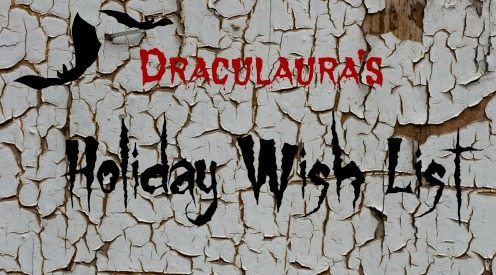 After creating our Monster High Dolls, it was time to play! Me and my daughter really like Draculaura. It is the holiday season and Draculaura can't wait to sink her teeth into a vegan Howliday this year. She loves spending time with her family, but she'll be planning the menu this year. No icky blood for her! For Christmas, Draculaura will be asking her friends for the following spooktacular Monster High Products (they are a MUST on her holiday list this year!!!)
Monster High Mansters Gil Webber & Deuce Gorgon Dolls 2-Pack. This is exclusive to Toys'R'Us. The fun pack features the son of the River Monster and the son of the Medusa! Wearing a baseball-style shirt, Gil Webber comes accessorized with a cool, clear helmet and flip-flops. Deuce Gorgon kicks back in striped pants, a graphic T-shirt, trainers and his cool red shades! What Draculaura loves best about this set? Is that she can set up the mansters' favorite board game and pieces and play the night away!! She also liked that she could read more about these Monster High students in their included diaries! Ya, Draculaura is a snoop!! 😉
Next on Draculaura's holiday wish list is, of course, the Monster High Monster Maker!! She the details above for that!
What is next? Monster High Freaky Fusion Frankie Recharge Chamber! Can't be a monster and survive, without a recharge chamber, right?!? This recharge chamber comes with a one-of-a-kind Frankie Stein doll wearing a voltageous fashion and shocking shoes. You can place the freaky daughter of Frankenstein into the recharge chamber, attach the accessories to give her back her 'spark' and then press the button to activate the hauntingly awesome feature: her hair will literally rise into an electrified do!!!! This comes with a hairbrush so your child can style her hair! Press the button again, to amp up the cool factor with a light show! Did you know that this chamber performs double-duty as a spooktacular room decor? It does! The recharge chamber/lamp is something Draculaura cannot wait to find under her tree, Christmas morning!! The Recharge Chamber is great for kids ages 6 and older.
Check out our video!!!
Another TOYS R US EXCLUSIVE that Draculaura really wants this year is the Monster High Picnic Casket Doll 2-Pack. This is a super fun pack! Frankie Stein and Jackson Jekyll are heading out to a picnic lunch! They will bring their picnic casket which is filled with some delicious and ghoulish treats! Draculaura wonders if they are really just 'friends' or if there is a spark in the air between them! The friends have a killer lunch together, nibbling on the delicious cootie cakes and drinking from the water bottles they brought. Frankie Stein looks ever so frightening in her graphic-printed dress, lightening bolt earrings and gray sweater! Jackson Jekyll wears his blue t-shirt with a green yin and yang decal, bright yellow pants and a gray sweater with a green armband. Frankie's yellow collar and sash match Jackson's yellow sunglasses and pants! I swear they ARE a match made in 'ghoul-land'!!!
The very last (but not least!) product on Draculaura's wish list this holiday is the ever so ghoulish TOYS R US EXCLUSIVE Girls' 18 Inch Monster High Bike with Bluetooth Feature! What little ghoul, would not want this for Christmas? This cool bike has front and rear caliper brakes and coaster brakes for full stopping power. The Monster High tread tires with colored spokes, are for great performance while riding. It also has a super durable steel frame. The printed seat and deluxe paint and graphics add for a ghoulishly cool design! The comfort grips are also a nice touch. What else? Oh ya, it has a removable wireless MP3 speaker, that can play your child's favorite tunes as they ride along! This is one nice ride!
Draculaura is so excited to have her holiday wish list completed! She has even sent it to Santa already! She loves that Toys R Us offers the ability to purchase online and pick up in store…great for gifting AND she feels it would help Santa tremendously!!!
Win!!
Draculaura is SO excited to bring you a fabulous holiday giveaway! Enter for your chance to win an exclusive Monster High Bike And $100 Toys R Us Gift Card!!!!
ENTER HERE

! Good luck!
What do you think of the Monster High Monster Maker? Pretty Cool, Right???