Seriluna products were created to help restore balance and enhance your natural beauty. They are all natural products and they are made in the U.S.A 🙂 Many of Seriluna's products can be custom scented with their wonderful fragrance oils and exclusive, yummy blends. It is really no wonder I wanted to try out Seriluna for myself!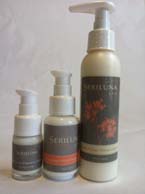 I received the  Fight the Signs of Aging value pack, to try out. I love natural skin care products, because I tend to breakout easily, so the less stuff in my beauty products, I figure the better. The value pack has the anti-aging hand cream, Regenerative Facial Serum and the Undereye Firming Creme. I also received the delicious Seriluna Brown Sugar Scrub, and oh is that nice!!!!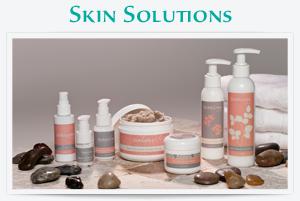 The Anti-Aging Hand Cream is a light cream and it has a pleasant scent to it. It rubs in nicely and leaves my hands soft and smooth feeling. I like the feeling of this lotion, it is not weird feeling when I put it on my hands and does not leave them feeling sticky or like I need to wash them, like some hand creams do. So that is nice. The Regenerative Facial Serum is a very watery type serum. I just shake the bottle really well and then I use about a pea size, maybe a bit more, for my whole face. I also will use some on my neck and chest area, can't forget about those areas 😉 The serum pretty much instantly soaks into my skin, which I like. It is not sticky or residue-y feeling. Last but not least is the Undereye Firming Creme. I use this after the serum, under and around my eye area. You only need a bit of it and it blends in great. Again, it has a pleasant scent to it.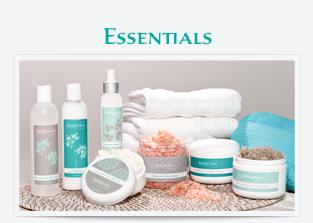 My skin is pretty smooth after using this. I like that it does not leave my skin feeling weird or greasy. It is a great value pack for anyone looking to promote healthier, glowing skin. No breakouts or rashes were noted.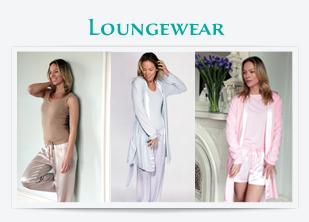 Seriluna is not just about skin care, they are about pampering YOU! They have all sorts of goodies on their site from the skin care, loungewear and enhancing your space aromatically to fragrance and your essentials! Lots of great stuff for you to indulge in.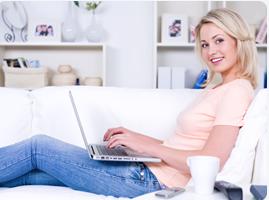 Seriluna is also offering a great opportunity to become a Seriluna Independent Consultant. They are excited to support women who would like to start their own business. So, you can check that out too, while you are visiting their site!
 Buy
You can purchase Seriluna products by visiting their site at http://www.seriluna.com/
Disclosure:
I was sent product to review. These are my own, honest opinions, thanks!