*This post is brought to you by Tin Toy Arcade. Opinions are my own.

When I was younger, I swear the toys were SO much more fun! Maybe because there was no computers and electronics to take away from imaginative play? Perhaps, but the toys were AWESOME.
I remember playing for HOURS with my dolls. Dressing them up and pretending to be their mommy. Then I would go outside and build forts with crates my dad brought home to cut up for winter fire wood and me and my dolls would live in that 'house' I built for hours!
I also had a play kitchen in my room where I would cook for my dolls. I made them some great dinners and we all sat around my play table! All this talk makes me want to go back in time and do that all over again! So much fun!
Finding toys that I once used to play with excites me to no end. I LOVE coming across the 'classics' (because you know, I am SO elderly, sigh..) and remembering those toys from my childhood! So neat!
Haha! I had a few of these and kept all my change in them!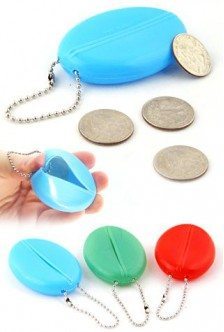 Tin Toy Arcade is the place to Shop For Classic Toys & Retro Gifts! Coming across this site was just so neat! Nothing brings back the nostalgia of childhood and the good old days like classic toys from Tin Toy Arcade.
Remember this Fisher-Price Clock? I had this and LOVED it! Oh the memories!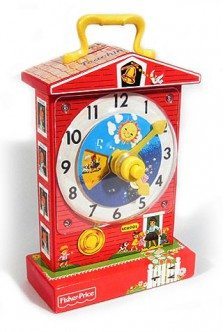 What about the Fisher-Price Music Box Record Player?! Gah! The memories are pouring in with this one!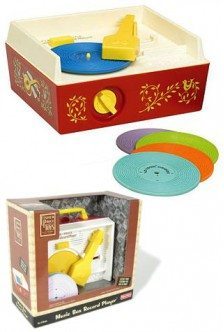 Aaron's TinToyArcade is a Family Run toy shop in Historic College Park, Georgia USA.  Our classic toy store is managed by Aaron's friends and family. TinToyArcade.com is like an old-fashioned shopping arcade with unique surprises and fun gifts from around the world.
Tin Toy Arcade has a huge selection of toys, with 1,000's of toys to choose from! They also have a 60 day money back guarantee (what toy shop does that?!) and they have 1,000's of satisfied customers, so you know this is a great place to shop!
Yep, had one of these!!!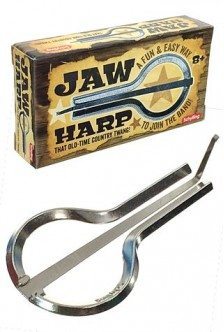 I love all the fun vintage toys I am finding on this site. In fact, I am almost certain I ordered from them before. This is a site I am definitely bookmarking and will be shopping here for some Christmas gifts for the kids.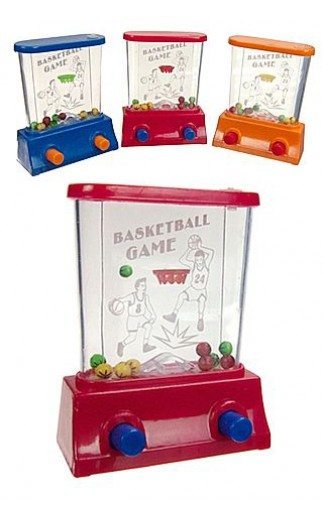 I loved the simpler times when I was a kid. No electronics to keep us busy, we were outside using our imaginations! We were running around playing with TOYS, no iPads, Kindles or iPhones..
If you are looking for best toys for boys or best toys for girls, or any fun, vintage/classic toys, then Tin Toy Arcade is definitely the place to shop.
15% Off Coupon Code!
Grab your 15% off coupon code! Just use coupon code: SWMM15 for 15% off on all Tin Toy Arcade toys! Happy early holidays! 😉
Get Social
Connect with Tin Toy Arcade on Twitter, Facebook, Pinterest and Google+!
What Toy/s Bring Back Memories For You? Any Toy In Particular?