Every chic knows that between working, working out, family and friends, there is no time to REALLY do the things you once enjoyed, like shopping
!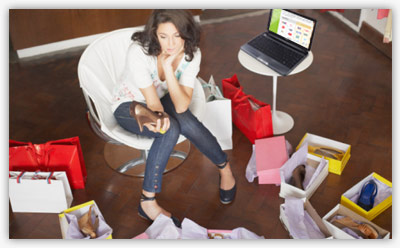 Fortunately ShopRunner is here to help save your sass 😉 Whether you want a new pair of the hottest shoes out there, the best and prettiest lip color by NARS or the must-have tote by Marc Jacobs, ShopRunners, a new members-only online shopping program can make your life easier! By offering unlimited, free two-day shipping with no minimum order size and free shipping on all returns of items ordered through their service, this is definitely gonna make a diva very happy!! Don't ya think??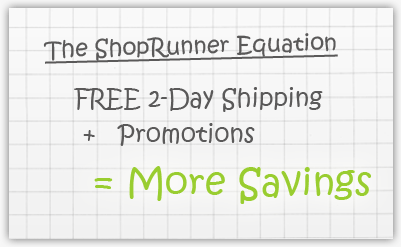 Some of the great brands that are featured are:
*Lord & Taylor
*Calvin Klein
* Bare Necessities
*Shoes.com
*eBags
*BEAUTY.com
*REEDS Jewelers
And More!
ShopRunner offers exclusive deals over a very wide selection of todays most popular brands and stores. If you want to try out ShopRunner and see for yourself, you can sign up for  a FREE 30-Day Trial at ShopRunners.com!
You can check out how ShopRunner works, by watching this video!
You can also get $10.00 just by inviting your friends!

Disclosure:
 This post includes my affiliate links.