*Showing Support For Teachers Through This Program. Gift Cards Received. 
I never really knew how little teachers made until I was older. My brother is a teacher and he is trying to save money to buy a house. He certainly doesn't make enough money yet he does SO much for kids! It doesn't seem fair!
Teachers play a critical role in shaping the future of local communities all across the country. Yet every year, teachers spend about $500 of their own money on basic school supplies to help improve classroom experiences for their students! Can you believe that?!?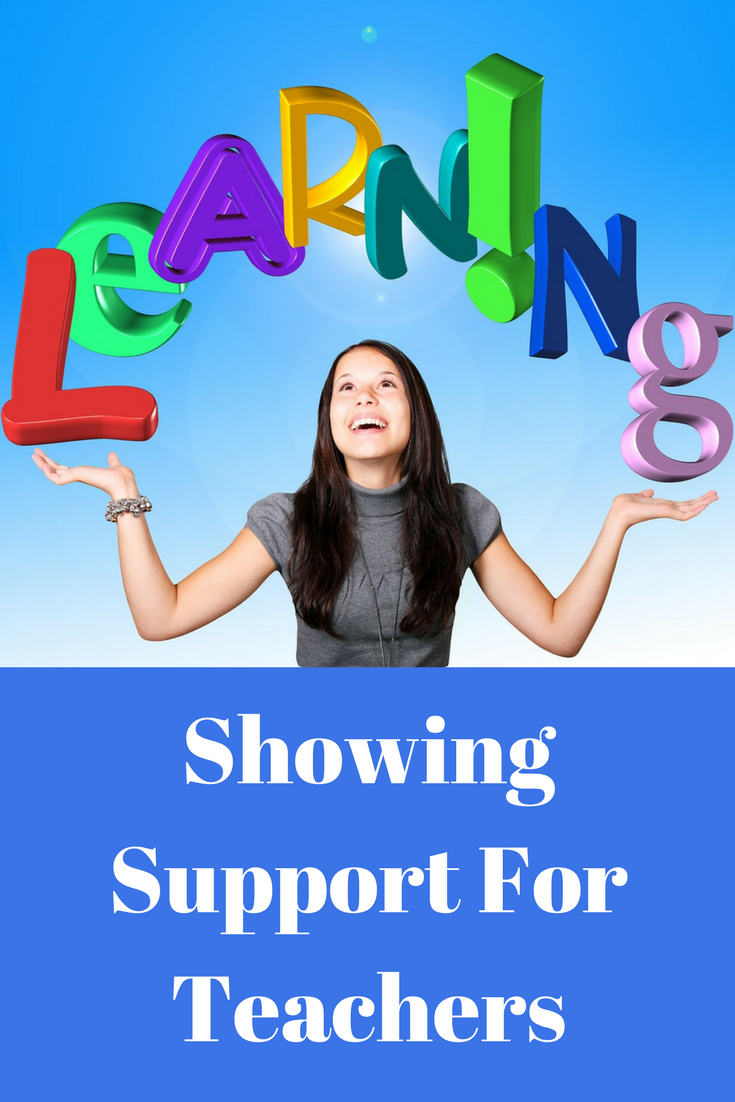 Showing support for teachers is really important. Doing little things like buying extra school supplies at the beginning of the school year and delivering it to their classroom is one way you can support your child's teacher. There are plenty of other ways too!
Showing Support For Teachers Through This Program
Recognizing public school teachers needed more support, SONIC Drive-In partnered with DonorsChoose.org ten years ago to come up with a solution. In 2009 SONIC launched Limeades for Learning. Limeades for Learning® is a national award-winning initiative to support U.S. public school teachers in local communities.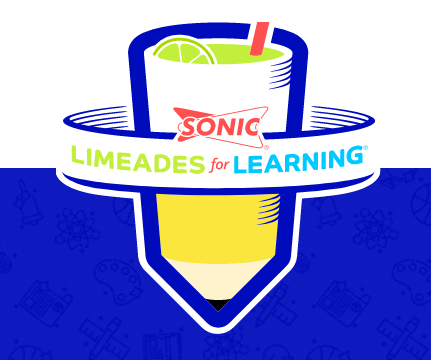 Since the launch of SONIC's Limeades for Learning philanthropic campaign in partnership with DonorsChoose.org, SONIC Drive-in has donated $9.5 million to public school teachers nationwide to fund essential learning materials and innovative teaching resources to inspire creativity and learning in today's youth.
There are now three periods in which SONIC makes $1 million donations to public schools:
During the Fall Voting Campaign, which typically runs from late September through October
Throughout the months of January through April during a series of surprise funding events in cities across the country – as an example, today SONIC funded 75 teacher projects from across the country in honor of National Handwriting Day
Throughout the month of May during #ThanksTeach, a social media campaign encouraging consumers to thank their favorite teachers during Teacher Appreciation Month
With the help and support of our fans, by 2021 SONIC's total contribution to local public school classrooms will exceed $20 million! Imagine that!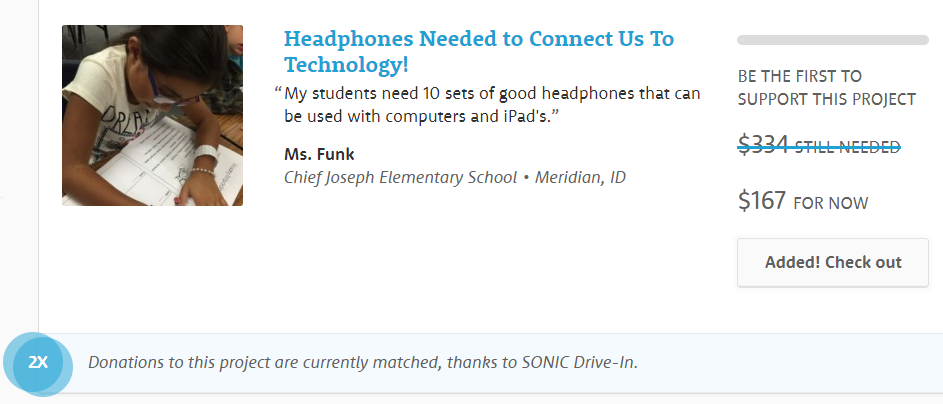 So, I am Showing Support For Teachers Through This Program by visiting DonorsChoose.org and browsing the classrooms that need funding. My kids' school was not listed so I chose to fully fund Ms. Funk's classroom in a different city. They needed 10 sets of headphones for their classroom which I funded/bought for them. I feel SO good knowing that I helped out a teacher and her classroom! Man, it feels great! The project I chose to donate to, needed $334 to reach their goal, but since SONIC Drive-in matched my donation, it is fully funded!! So exciting!!!
Click Picture To Enlarge!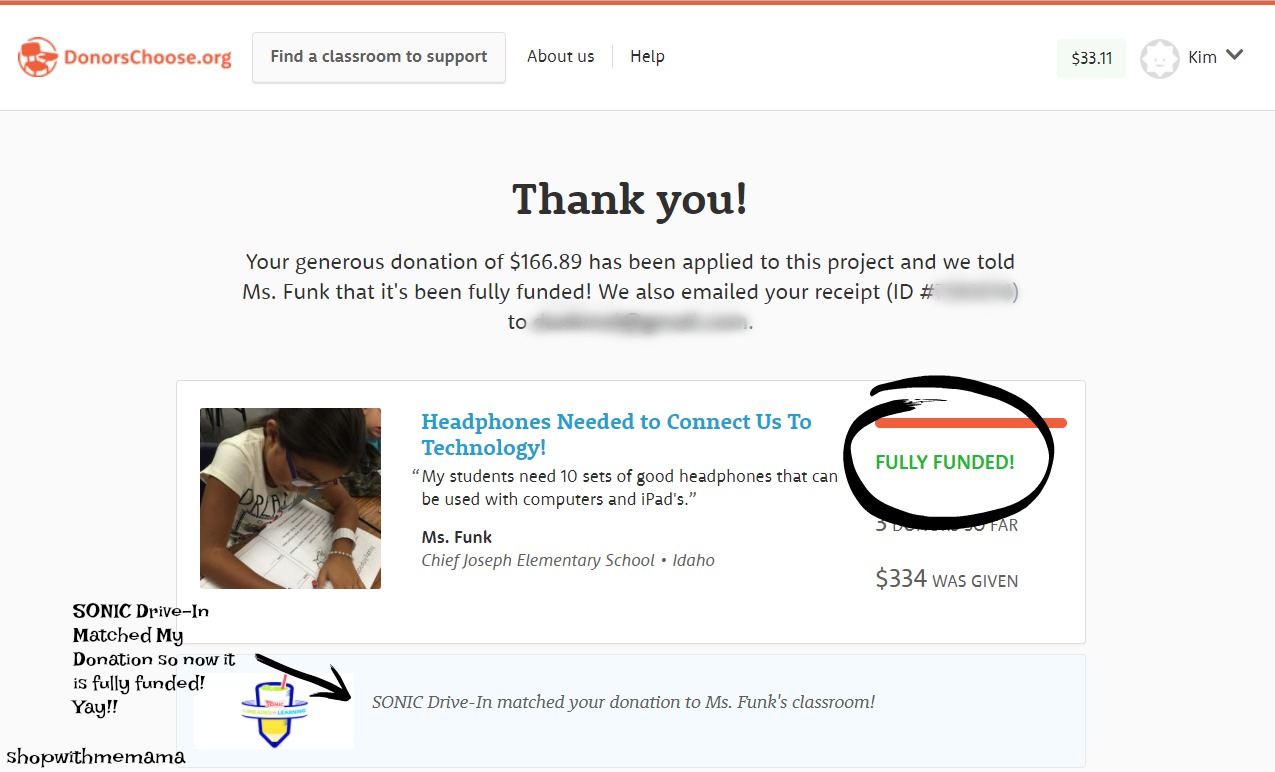 I had $33.11 remaining on my gift card, so I decided to help add to some funds of another classroom in need! And, of course, SONIC Drive-in matched my $33.11 so now that classroom is that much closer to their goal! So neat to see!!
Click Image To Enlarge!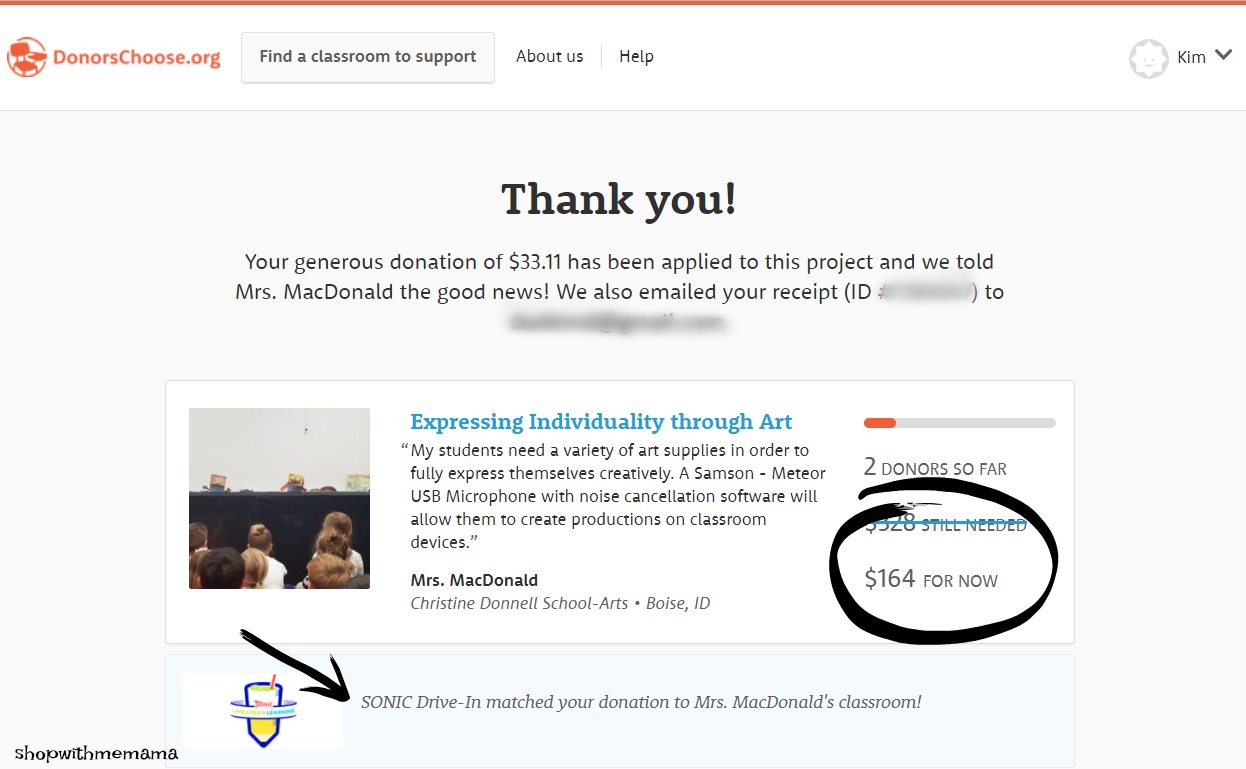 There are SO many projects that need funding. So many to choose from. It is actually very hard to choose who you will help because I wanted to help them ALL.
Find A Teacher/Classroom To Donate To
It is easy to find a classroom or teacher to donate too. Just visit DonorsChoose.org and browse schools/city/state. If you don't see your school listed, you can create a listing for them! Easy!
Win
One person is going to win a $50 SONIC Drive-in Gift Card AND a $200 DonorsChoose gift card! Yay!
Rules
The Contest is open to US 18+. Giveaway will end on April 22, 2018, at 11:59 PM MT. The Winner will have 48 hours to confirm their win, after I email them, or a new winner will be chosen. I am not responsible for lost or stolen mail.