*How You Can Support Teachers By Doing This! I received a gift card for this post. Opinions are my own.
If you are a parent, chances are your child goes to a public school. If your child has a great teacher, one that you absolutely adore, you will want to help support their teacher by doing what you can like; donating classroom supplies, offering your time to help out in the classroom and more.
Support Teachers By Doing This!
So, how can you support teachers? There are many ways to support teachers, some of those ideas are mentioned above. But if you really want to help out a teacher in need, I like to visit the site, DonorsChoose.org because there, you can find a teacher in your area or a teacher somewhere else (if your child's teacher is not on that site), to donate supplies too!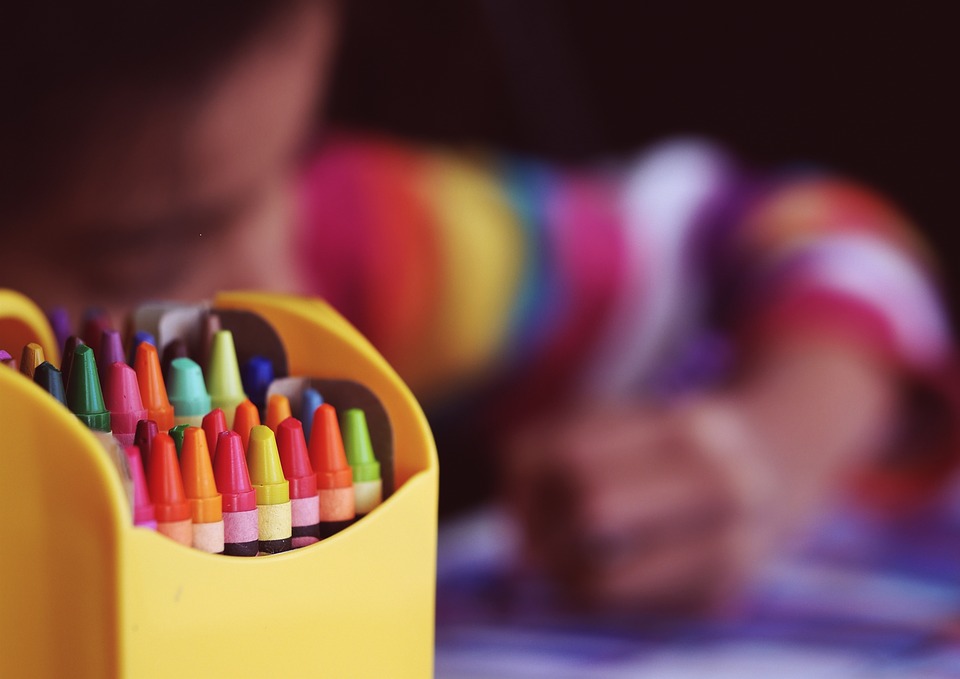 I absolutely LOVE DonorsChoose.org because it allows you to search through teachers and their classrooms and see what supplies they are in need of. I have donated twice to DonorsChoose.org and every time, the teacher and her students write me a heartfelt email, thanking me for supporting and even fully funding one of their classroom needs! It is such a great feeling to know I had a hand in helping out a classroom filled with students eager to learn!!
I did a blog post a while back about SONIC Drive-In and how they partnered with DonorsChoose.org. It was an eye-opener learning how little teachers made and that they often times used their own money for their classroom supplies!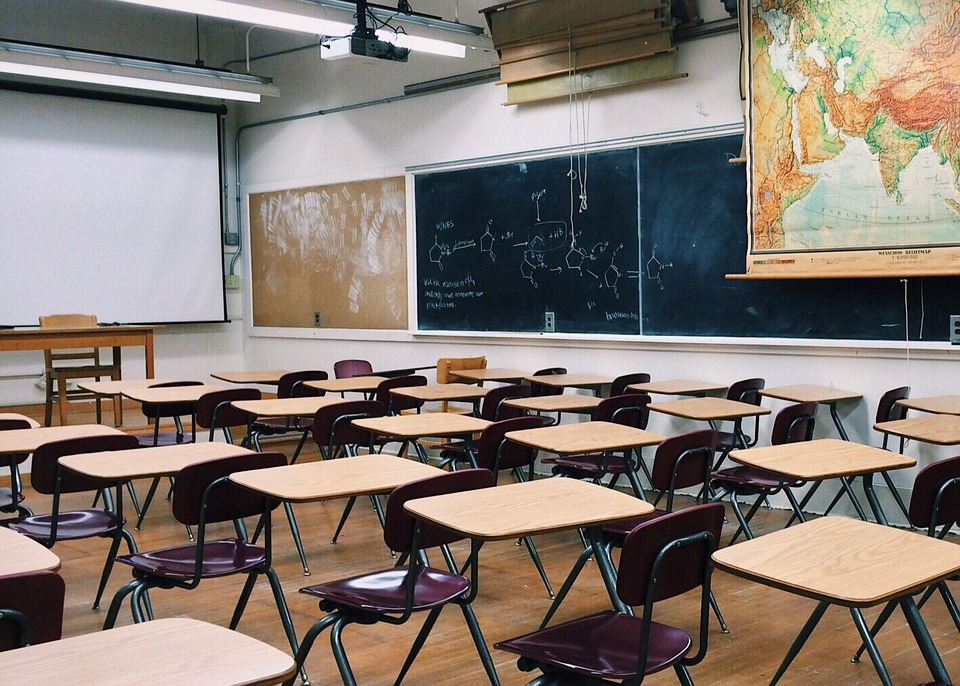 As you know, SONIC is a longtime supporter of public school teachers through its philanthropic initiative Limeades for Learning®. And, of course, SONIC is at it AGAIN with their 10th annual SONIC Limeades for Learning Fall Voting campaign!
In case you did not know, Limeades for Learning® is a national award-winning initiative to support U.S. public school teachers in local communities.
SONIC's 10th Annual Fall Voting Campaign Begins!
The 10th annual SONIC Limeades for Learning Fall Voting campaign is officially underway! With the school year back in full swing, it's the perfect time to cast your daily vote for the teacher projects that inspire you most.
SONIC is lending a hand to public school teachers everywhere by funding up to $1 million worth of teacher projects through Sunday, October 28, and it's up to you to help decide where the money goes!
There are four ways to vote for teacher projects throughout the campaign:
· All users with a valid email address can cast one (1) vote per day.
· Get a voting code from a SONIC Drive-In Bag Sticker, which counts as two (2) votes towards the same project.
· When you vote ten (10) separate times, you receive a special code via email worth two votes to be used toward the same project.
· If you share your vote, you receive one (1) vote per social share.
Would if your favorite project didn't get enough votes in week one of voting? Don't worry, because projects that didn't receive funding that week will have their votes carry over into the following weeks!
Check Out The Classrooms In Need!
Check out all the live teacher projects up for funding during Fall Voting here, and when you find a project that pulls on your heartstrings, make sure the teacher doesn't miss out on SONIC's donation. Cast your vote and spread the word to show your support!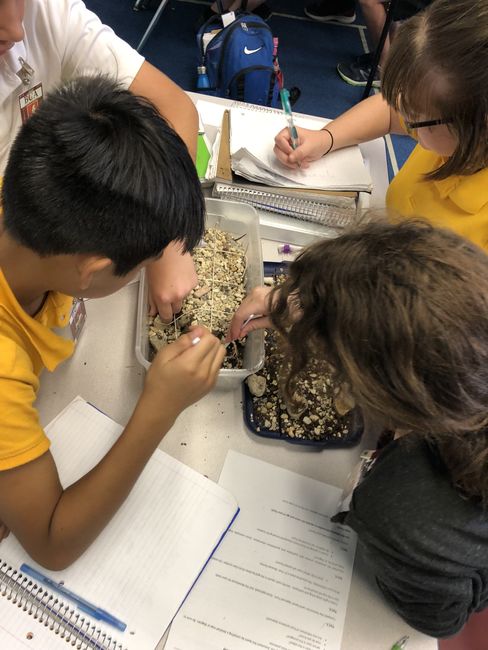 This teachers classroom (see above picture) needs 2 hotplates, beakers, safety glasses, and other basic science tools. The hotplates, pipettes, safety glasses, and beakers would allow the students to engage, explore, and elaborate. Donate to this classroom here!
Here is another classroom in need! They only have one computer for the whole class! They need more! Help Mrs. Asby get those computers by donating here!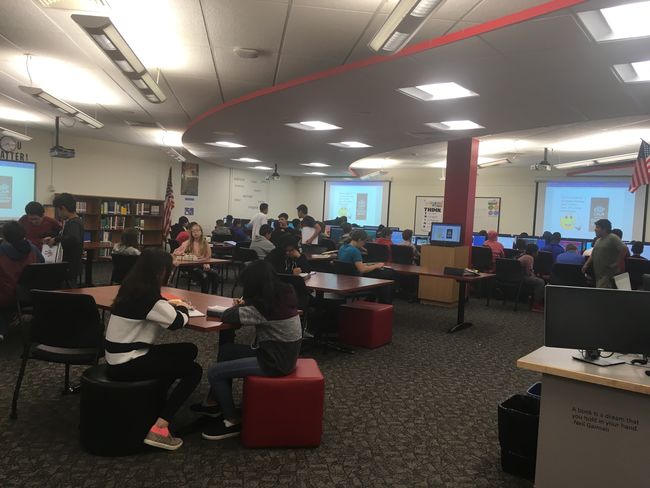 Here is another one! Ms. Blankenship needs more chairs for her students! This is something that every school should already have, but some don't! They don't have enough seats for all of the students who enter the library! To accommodate the number of students visiting their library, they need more flexible seating options. Flexible seating will provide her students with a positive and welcoming atmosphere for their age group and learning needs. Donate here!
Recognizing public school teachers needed more support, SONIC Drive-In partnered with DonorsChoose.org ten years ago. In 2009 SONIC launched Limeades for Learning with its first Fall Voting campaign.
Since the launch of SONIC's Limeades for Learning philanthropic campaign in partnership with DonorsChoose.org, SONIC has donated $10.4 million to public school teachers and impacted over 600,000 students nationwide to fund essential learning materials and innovative teaching resources to inspire creativity and learning in today's youth.
With the help and support of our fans, by 2021 SONIC's total contribution to local public school classrooms will exceed $20 million.
Vote!
Go here to vote!!
Support Teachers!
Find a classroom in your city or find a classroom you want to donate to, here!
Win
One person is going to win a $25 SONIC Gift Card! Yay!
Rules
The Contest is open US residents ages 18+. The giveaway will end on October 29, 2018, at 11:59 PM MT. Winner will have 48 hours to confirm their win after I email them, or a new winner will be chosen. I am not responsible for lost or stolen mail.