*Simple Ways to Freshen Up Summer Recipes With Fisher Nuts
Simple Ways to Freshen Up Summer Recipes With Fisher Nuts
Nothing says summer more than some wonderful, healthy and delicious food, right? Sure, we all eat lighter during the summer, but just because we eat lighter, does not mean our food has to be bland!
I love a lot of taste in my food as I am sure you all do. I also like to add a little 'crunch' to my food too! So, adding Fisher Nuts to some of my summer dishes is just too yummy! Adding Fisher Nuts to ANY recipe is a great way to freshen up your summer recipes, in a pinch!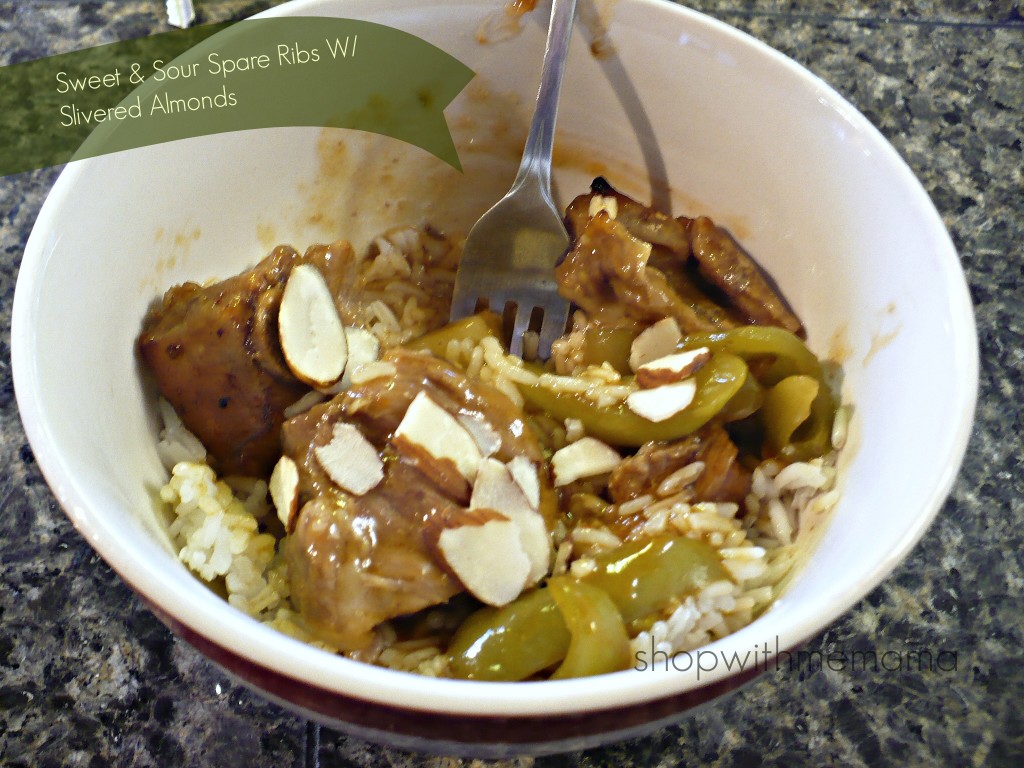 Recently I was sent some Fisher Nuts to help spruce up my summer meals. I used the slivered Almonds in a dish to die for!! We made sweet and sour spare ribs with rice and we added the slivered almonds to it. Talk about a great taste with a crunch!!! Soo good!
Fisher Nuts has some great recipes on their site! Take a peek at these ones: Lemon Blueberry Loaf, Walnut & Blueberry French Toast Bake, Chocolate Raspberry S'mores, and Butter Pecan Ice Cream. Ummm, YUM!!!
Sweet & Sour Spare Ribs with Slivered Almonds
Author:
Prep time:
Cook time:
Total time:
A delicious and yummy way to spruce up the regular spare ribs!
Ingredients
2 lbs of Spare Ribs (cut into small pieces)
2 Cans of 14 oz. Chunky Pineapple
4 TSP Brown Sugar
3 TBS of Cornstarch
1/3 Cup of Vinegar
1/4 Cup of Ketchup
2 TSP of Soy Sauce
1/2 Green Bell Pepper
1/2 cup of Fisher Nuts Slivered Almonds
Instructions
Boil Spare Ribs for about 1 hour or until super tender
Cut spare ribs to bite size pieces
Cook brown sugar, cornstarch, vinegar, ketchup, soy sauce, green bell pepper and pineapple over medium heat until it thickens a bit
Put cut up pieces of spare ribs in glass pan
pour mixture over the spare ribs
Bake in oven at 375, uncovered for 20 minutes
Sprinkle Slivered Almonds over the top of the spare ribs
Serve with rice and enjoy!!!!
Let Me Know If You Make This Yummy Recipe!