In this blog post, we are talking about a few Simple Ways to Upgrade Your Workout Clothes without spending lots of money. We cannot deny that our clothes can significantly impact our confidence, performance, and overall mood. This is especially true when it comes to our workout clothes.
But who says you need a complete wardrobe overhaul to experience the transformative power of fashion? Sometimes, the smallest tweaks and additions can lead to the most monumental changes in style and function when it comes to your workout clothes.
From materials that make you feel like a Greek god/goddess to designs that scream confidence, let's dive into the world of workout clothing upgrades.
Sweat in Style: Simple Ways to Upgrade Your Workout Clothes
With these simple additions, not only will you be turning heads at the gym, but you'll also be enhancing your workout experience in ways you never imagined!
Let's get started!
Embrace the High-Waist Revolution
The high-waist trend isn't just for aesthetic appeal—it serves a functional purpose, too. High-waisted workout pants or leggings offer better coverage, ensuring you're not constantly pulling them up during squats or lunges.
They can also provide better core support and create a sleek silhouette that accentuates your natural curves. If you haven't already embraced this trend, now's the time. Dive into the vast sea of patterns, textures, and cuts that high-waisted workout bottoms offer.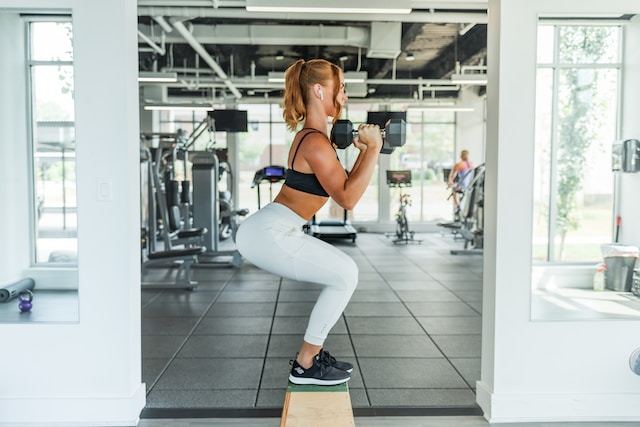 Rise and Shine with Women's Bike Shorts
They say that the brightest stars shine for the shortest time, but women's bike shorts are here to break that stereotype. Not only have they made an impressive comeback in the world of fashion, but they've also become an essential piece in the workout wardrobe of many.
With their snug fit, these shorts offer optimal support during intense workouts like spinning, running, or even HIIT sessions. But their magic isn't confined to just function.
In terms of style, they're versatile, chic, and incredibly modern. Pair them with an oversized tee for a casual look, or throw on a long-line sports bra for that confident gym ensemble.
From vibrant colors to subdued pastels, a world of bike shorts is waiting to be explored. So, if you want to elevate your workout wardrobe with one piece that promises style and substance, women's bike shorts should be at the top.
Seamless is the New Smooth
Say goodbye to uncomfortable seams and hello to a world where comfort meets style. Seamless workout clothes aren't just a trend—they're a revelation.
By eliminating seams, these pieces reduce the chance of chafing and irritation. They also offer a sleek, smooth silhouette that is flattering for all body types.
And since there are no stitches or seams, seamless workout gear often offers more flexibility, allowing you to move without restrictions. Whether it's a seamless sports bra or a pair of seamless leggings, this upgrade promises a fusion of function and fashion.
Versatile Vests and Jackets
While vests and jackets might sound like heavy additions to a workout wardrobe, modern-day designs promise lightweight comfort without compromising style.
Opt for vests with breathable materials and mesh panels that can be layered over your workout tops. These provide an added layer of warmth and introduce a chic, layered look to your outfit.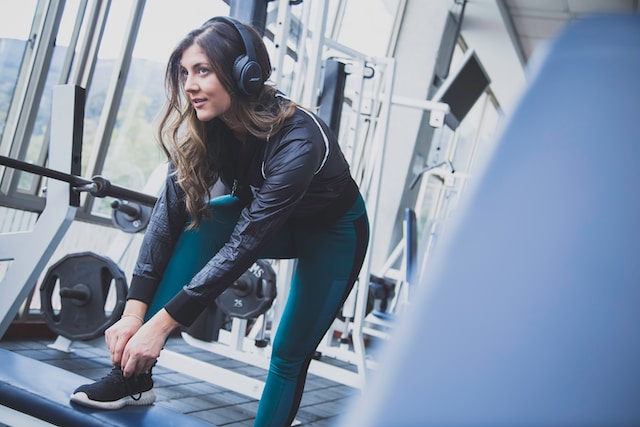 Jackets with moisture-wicking capabilities can be a game-changer, especially for those outdoor runs on chilly mornings. These aren't just regular add-ons but must-have gym apparel for anyone serious about their fitness and style quotient.
Experiment with Back Designs
The front of your workout top isn't the only thing that matters. More and more designs now focus on intricate, stylish back designs. Think crisscross patterns, cut-outs, and mesh details.
Not only do these designs provide added ventilation, but they also add a flair of style to your outfit. So the next time you shop for workout tops, turn them around and see what's happening at the back!
Material Matters
The fabric of your workout clothes can make a world of difference. Look for materials that are breathable, moisture-wicking, and quick-drying.
These fabrics pull sweat away from your body, keeping you cool and dry. Also, consider the stretch and flexibility of the material. Fabrics that offer a four-way stretch are ideal as they move with you, ensuring maximum comfort during workouts.
With advancements in textile technology, fabrics are infused with antimicrobial properties, keeping odor at bay. An upgrade in the material of your workout clothes can enhance performance, comfort, and, of course, style.
Ditch the Drab: Dive into Patterns and Colors
While blacks, grays, and whites have their place in the workout wardrobe, introducing vibrant colors and bold patterns can be a game-changer.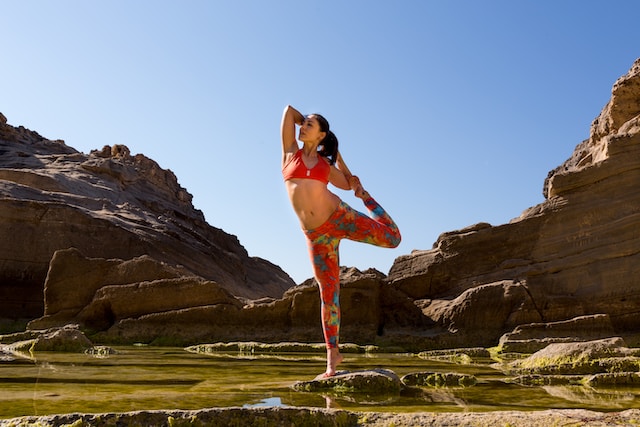 Bright hues can boost your mood, while unique patterns make you stand out. Whether it's a tropical print or a bold geometric pattern, a world of design possibilities is waiting to be explored. Don't shy away from making a statement. Let your workout clothes reflect your personality and zest for life.
With these small but impactful upgrades, you're not just investing in pieces of clothing; you're investing in confidence, performance, and an enhanced workout experience.
So, the next time you're in a rut with your gym attire, remember that monumental changes often begin with the smallest steps. Embrace these upgrades and sweat in style like never before!