*Products received. Opinions are my own. This post includes my affiliate links.
Essential oils are expensive, right? Wrong! Simply Earth essential oils are AFFORDABLE and they are just as good, if not better than the expensive essential oils.
Simply Earth sources their oils from farms all around the world, wherever the oil grows the best. They then bottle the oils in-house to control the quality of the oils. They double test everything to make sure it is pesticide free and pure so that their customers can enjoy natural products for a price that does not break your bank account.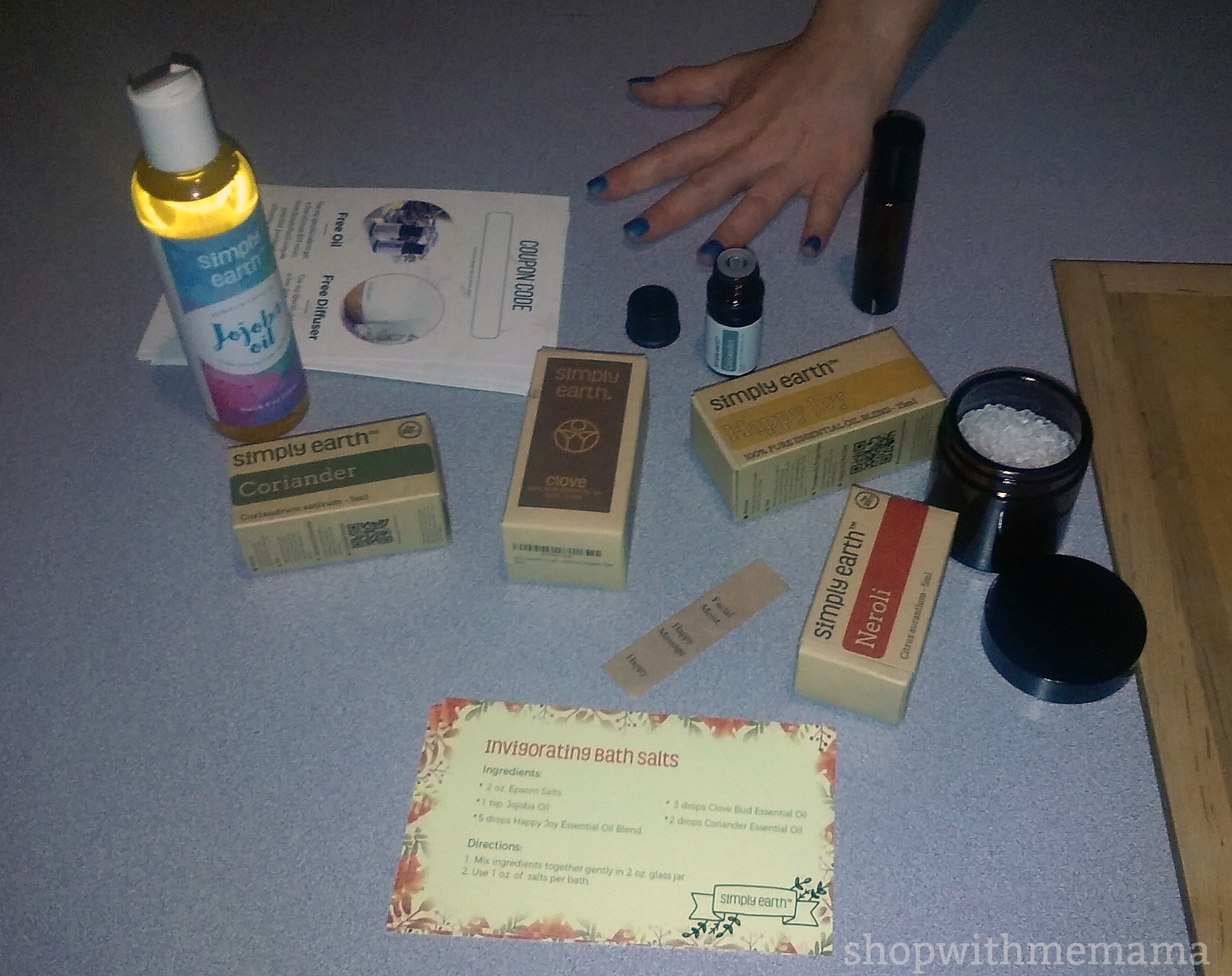 I use Essential Oils for my family and have been for a while now. I love how they are natural and can be used without too much worry. Much better than using OTC medicines that are not so good for your body.
I have quite the collection of essential oils in my cabinet in my bathroom. I love being able to go to that cabinet when my kids are feeling sick or they are having trouble breathing because of a cold or the smoke we have been experiencing around here because of all the fires 🙁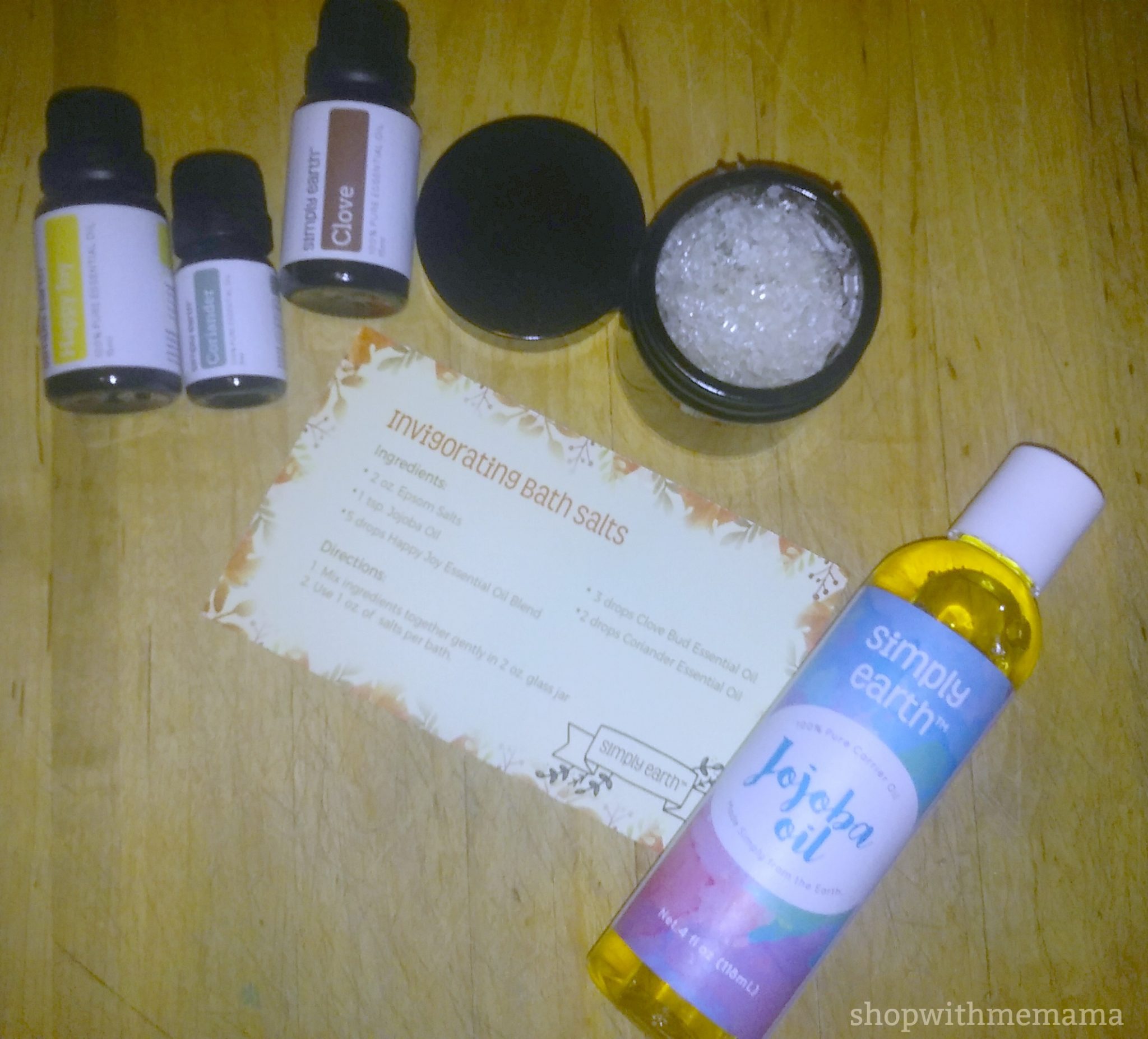 My daughter and I also make skin care products and other things out of our essential oils. We love to make things in the kitchen together and create some fun, useful products from our essential oils stash! So much fun! That is why my daughter and I are absolutely loving our Simply Earth Essential Oils Recipe Box!
The Simply Earth Essential Oils Recipe Box is a subscription box that comes monthly (if you want it to), and every month is different. This month, the Simply Earth Essential Oils Recipe Box came with some fun recipes to create our own skin care products and the ingredients necessary to create them! So much fun!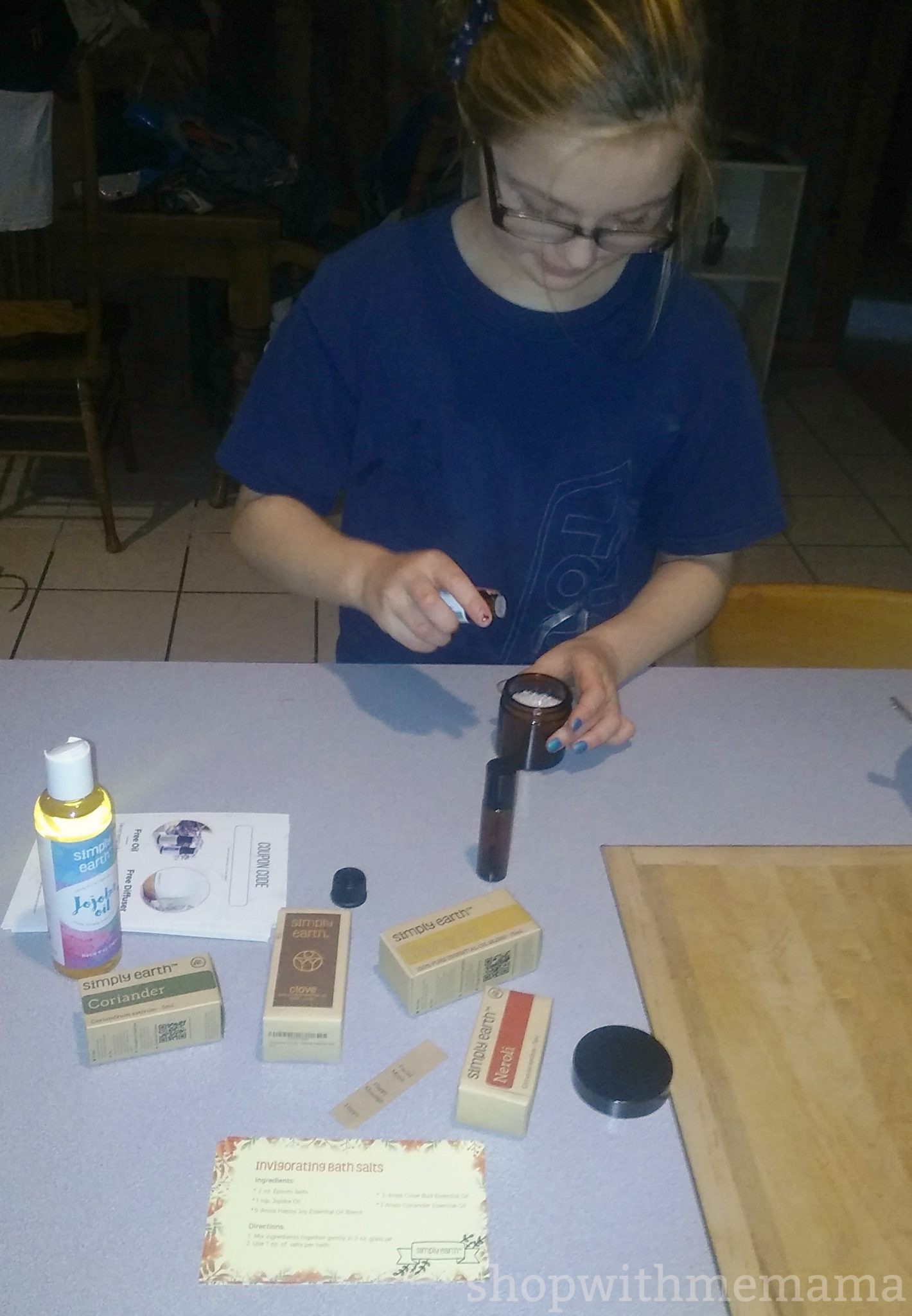 The box comes with a $150 value and comes with 4 essential oils, fun extras (like recipes and containers to create them) and FREE shipping! You can subscribe for the box monthly at only $39 per month (cancel ANYTIME) or quarterly at $45/every 3 months (cancel at any time!).
What Is In The September Subscription Box?
This was such a fun box to receive! It comes with the following products:
1 Clove Bud Essential Oil
1 Happy Joy Essential Blend Oil
1 Coriander Essential Oil
1 Neroli Essential Oil
1 Bottle Of Jojoba Oil
10 mL Roll On Bottle
Epsom Salts
5 mL Dropper Bottle
This also came with recipe cards so that we could make our own skin care products with the products we received. This was so easy to make with my daughter and was a lot of fun to do together! This is such a wonderful box to order for yourself or a loved one! I highly recommend the Simply Earth Essential Oils Recipe Box!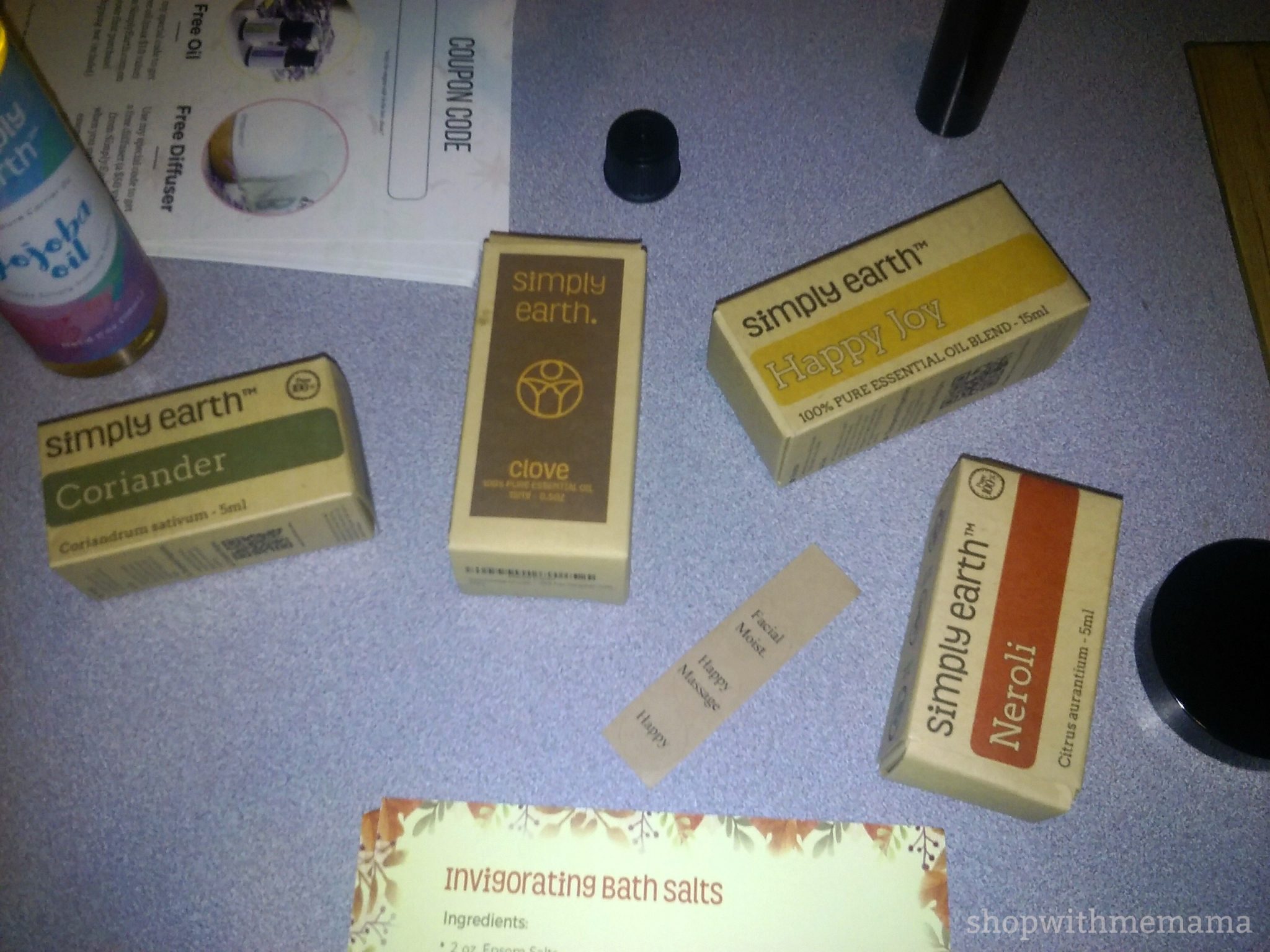 Get A $40 Gift Card To Simply Earth!
Yep, for ordering a Simply Earth Essential Oils Recipe Box, you will get a $40 gift card to Simply Earth to purchase whatever your heart desires!
To get the $40 gift card, you have to subscribe to the recipe box then type the code KIMDELATORREFREE and enter your email.
*IMPORTANT: DO NOT INCLUDE ANY OILS WITH THE SUBSCRIPTION BOX IN THE CART.
The $40 gift card will be sent to the email you provided after you have paid for the subscription box. You can use the $40 gift card to purchase anything from the website including the $29.99 diffuser!
FREE Essential Oil!
Here's how the free oil works:
Select the oil. Type the code: KIMDELATORREFREE. Put in your email. It will then take off $10 from the total amount.
It will NOT take off the $10 if the box is included in the cart.
Take advantage of these great offers and start your holiday shopping early! Find out more about Simply Earth by visiting them online here.