Congrats to
Michelle Henriquez and Patricia Wojnar Crowley
*Products received. Opinions are mine.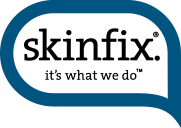 My kids have VERY dry skin. They also have extremely sensitive skin, so sometimes I will use my wonderful essential oils. But, It makes me so sad to see my kids itching and scratching at their skin. Their skin is just terrible and red and rashy. 🙁
I have done everything in my power to make them comfortable, and I have tried just about everything on the market, for their dry skin and eczema 🙁 Sure there are products that definitely take the edge off and soften up their skin a bit, but in the long run, I have yet to find anything that really prevents it.
I have taken all my kids to the dermatologists. They are prescribed topical ointments and I just don't like to use those on their delicate skin, all the time. Once in a while is fine, when it is at its worst, but for the times in between I opt for other more natural alternatives.
Skinfix is an all natural healing balm. It helps treat eczema, dryness, dermatitis all of which my kids do have. The Skinfix products work wonderfully and is great to use for those in between stages of my kids dry, itchy skin.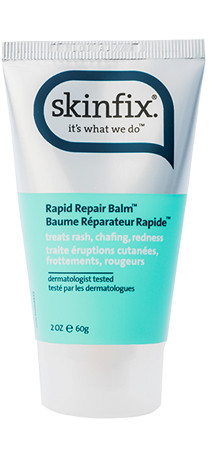 There is the Body Repair Balm which is the ultimate remedy for dryness and irritation. It is great for smoothing out skin and helping to treat eczema and dermatitis naturally.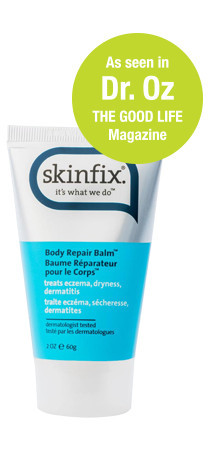 Gentle Eczema Balm is perfect for my little one. The Gentle Eczema Balm is infused with colloidal oatmeal and protective emollient oils, it is also a nut-free, soy-free balm and has the magical ability to calm and relieve baby's skin.
The Rapid Repair Balm Soothes and protects the skin from wetness, friction and irritation. It is perfect to put in the medicine cabinet for easy accessibility. This balm is a do-it-all super healing balm that fixes irritations from head to toe and is great for the entire family.
The Diaper Rash Cream is a favorite. My little guy gets rashes sometimes on his cute little bum, so I use this stuff and it seems to tackle that rash quite quickly. Great stuff!
Buy
You can purchase the Skinfix products mentioned above, online at http://shop.skinfixinc.com/.
Win
TWO people will EACH win the four products mentioned above.
How?
Easy! Just use that RC form below! GL!