Here is my Sleep Innovations Rejuvenation Gel-Memory Foam Mattress Topper Review! Getting decent sleep each night is not an easy task, especially with two little kids waking up on and off throughout the night to sleep with mom and dad. Talk about playing "musical beds" each night, ugh!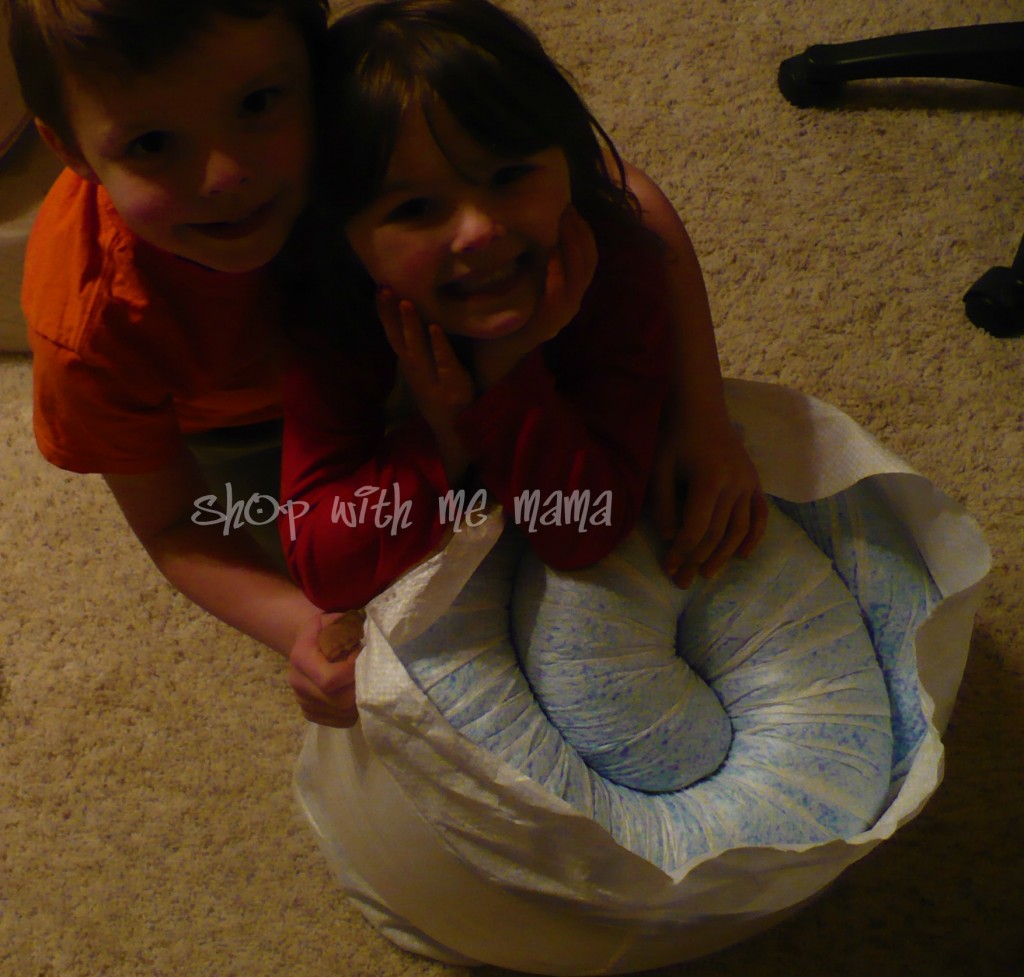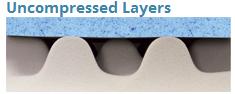 It usually takes me a few hours (yep, that long!) to actually feel comfortable in my bed enough to sleep. My husband works the swing shift too, and that does not help the sleeping situation at our home either. I wake up when he gets home around 2 am and then have to go through the whole process of falling asleep again! Blah. Not fun!
When I learned about Sleep Innovations and its wonderful mattress toppers, I just had to see if they would let me review them. We don't have a mattress topper and our mattress is not a spring chicken anymore! Sleep Innovations agreed to send me a mattress topper and man was I excited! This could only mean one thing, I will be able to sleep again!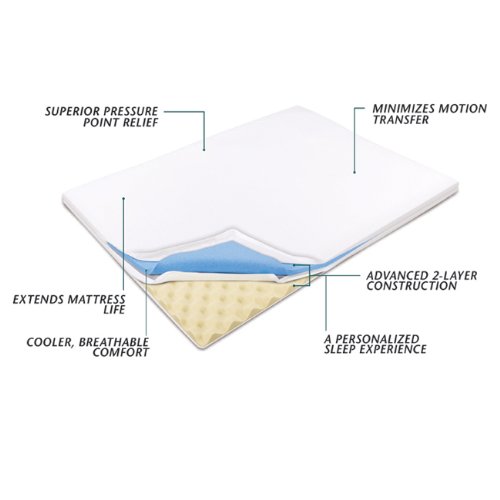 This arrived at my front door and man was this sucker heavy! My hubby had to bring it to the back room and I was sitting in the living room at the time, and when he put it down in the back room, the living room shook, LOL. It was kind of funny!
So yes, it is heavy! But then again I received the King Size Sleep Innovations Rejuvenation Gel-Memory Foam Mattress Topper to review, so it being king-sized was why it was probably so heavy!
What you do when you receive the mattress topper is pull it out of the material tube it comes in and unrolls it. You then take off the white protective material on it (and give it to your kids to play with :)) and then lay the two mattress toppers out, so they can air out. You should do that because if you put it on your bed right away, there is a slight smell, but it will dissipate promise!
The Sleep Innovations Rejuvenation Gel-Memory Foam Mattress Topper comes with two mattress toppers to achieve an outstanding solution for your sleeping needs! It also comes with a really nice quality mattress topper cover that you simply zip around the mattress toppers so that they don't slide around your bed and bunch up.
When you have the mattress toppers all zipped up in the cover, you then can put the mattress topper on your bed like you would a fitted sheet! So easy to do and I love that you can do this because there are a lot of mattress toppers out there that don't come with a cover like this one, and that slide EVERYWHERE during the night! I am so impressed with that feature!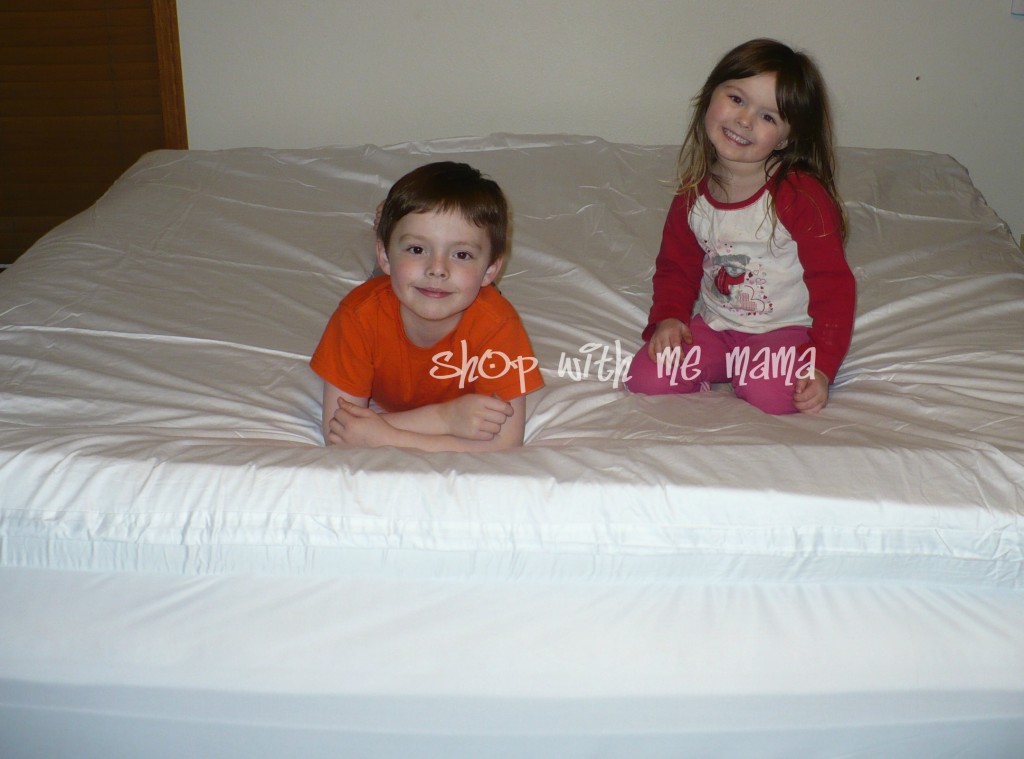 How The Mattress Works:
There are several ways you can use your mattress topper, see the picture demonstrating below!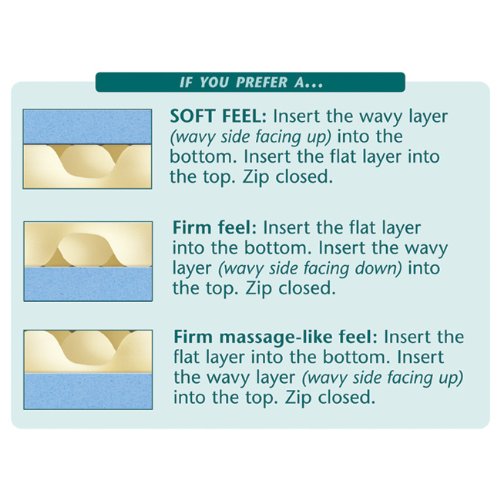 And this Rejuvenation Gel-Memory Foam Mattress Topper is absolutely amazing! My hubby and I, even with our wacky sleep schedules, find ourselves sleeping better and waking up more refreshed and my back does not hurt! No more aches and pains so far! This mattress topper added like 5 inches to our bed top! Ha! So soft and cozy 🙂
I love their website too! I especially like the Sleep Innovations 12 Tips For A Better Night's Sleep. I think we can all use some great tips to help us sleep at night. I see it on Facebook ALL. The.
Time. about people posting how they cannot sleep, they are up because their body hurts or they just have insomnia. Maybe these sleep tips can help you or someone you know, so check them out!
Buy
You can purchase the Sleep Innovations Rejuvenation Gel-Memory Foam Mattress Topper or other mattress toppers and products, by visiting them online at http://www.sleepinnovations.com/where-to-buy.php
I hope you enjoyed my Sleep Innovations Rejuvenation Gel-Memory Foam Mattress Topper Review!
Disclosure:
I was sent a mattress topper from Sleep Innovations to review. These are my own, honest opinions. The above Amazon link is my personal affiliate link, thanks!!