*smarTrike Grows With Your Child! Product received. This post contains my personal affiliate links.
I love products that are able to grow with your child. Toys
are expensive and kids go through them like there is no tomorrow. So, when I find a product that will grow with my child and my child can use for a while, it intrigues me.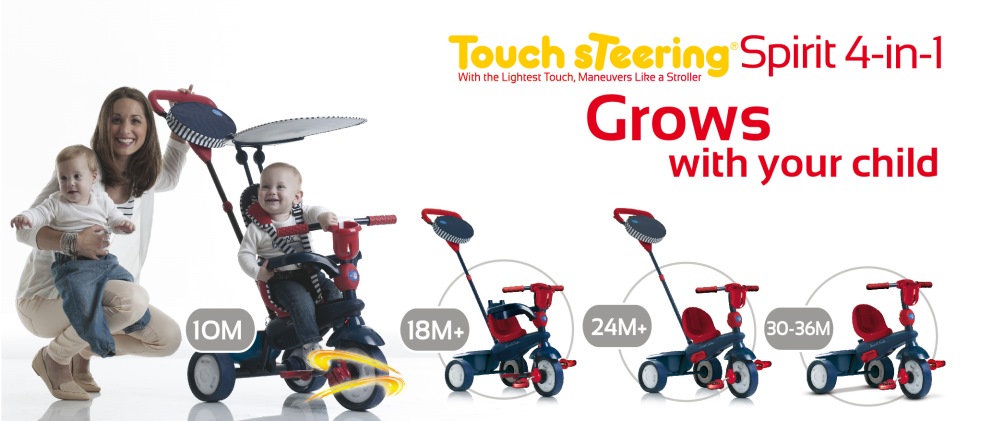 The SmarTrike
actually does grow with your child from 10 months all the way up until pre-schooler stage! I had this sent to my sister to review. She has many little girls who were excited to check out this trike!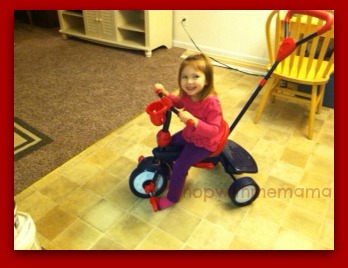 Of course, it had to be assembled, but before long, it was ready to ride! Her littlest girl fit on it best. Her daughter is 2.5 years old and she absolutely loves this trike! See? It is perfect for her!!!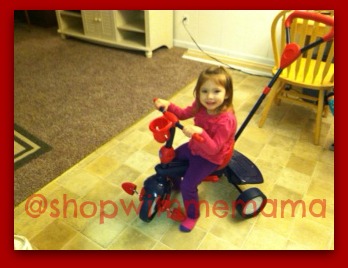 My sister says it has a very smooth ride and steers easily. Her daughter loves riding it all over their home! She did say that the handlebars, at first, were coming off, but her hubby got them to finally stay on. She also said that her daughter is very rough and she hopes that this trike will be able to keep up with her. In other words, she wishes it was built more stout.
smarTrike Features:
* Patented Touch Steering® technology
* Sturdy wide grip parent handle
* Washable padded seat cover
* Seat belts with shoulder pads
* Bottle holder
Buy
You can purchase the 4-in-1 smarTrike online on Amazon.com