*This post includes my referral link.

Who doesn't just adore free things? I know I love 'em! I came across a good one, exclusive to my loyals only!! Sure you can share the love, but you will only find this deal here on my blog 🙂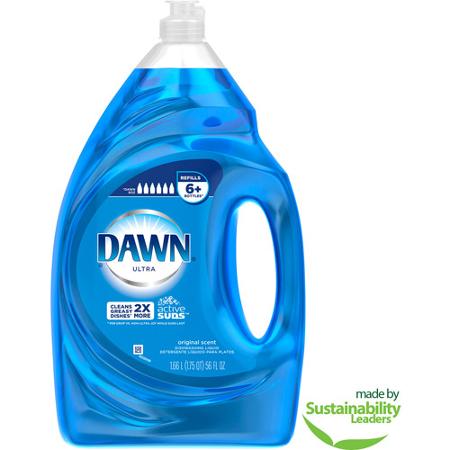 What's The Deal???
New TopCashback members only: Shop With Me Mama readers can snag a free 56 fl oz bottle of Dawn Ultra Original Scent Dishwashing Liquid after cashback!
How?
Visit WalMart through TopCashback, purchase a 56 fl oz bottle of Dawn Ultra Original Scent Dishwashing Liquid priced at $5.97 and within seven days $6.60 cashback will have posted in your TopCashback account!
The Details!
In-store pick-up, subject to the item's availability at the location, is free. The $6.60 should cover the cost of the product and any sales tax you may possibly be charged, effectively making the cleaning product a squeaky clean freebie!
Within 21 days the $6.60 will turn payable and can be credited straight to your checking account. You must enter your direct deposit information to your TopCashback account before taking out this deal in order for WalMart to pay you (this is the only cash-out method WalMart authorizes for its cashback).

Refer A Friend And Earn!
This offer is available to new TopCashback members only. However as TopCashback doesn't limit accounts to one per household, if you're an existing member now's the perfect time to tell your husband or wife, mom or dad, roommate, neighbor or anyone else about TopCashback and perhaps they'll share their freebie with you! And remember; get them to sign-up through your Tell-A-Friend link and you'll earn $10 for each new TopCashback member who goes on to earn $10 in payable cashback.
Are you going to take advantage of this deal? Who are you going to share this deal with???