*Sponsored Guest Post
It's that time of year again. The holidays are on their way, and your office is participating in yet another Secret Santa. If you drew the name of the resident gadget lover, don't stress. You've unknowingly picked the best person out of the entire office. They'll have the latest Android, iPhone, gaming system, or smartwatch. All you need to do is a little research to find out which ones and get them a vinyl skin for their devices.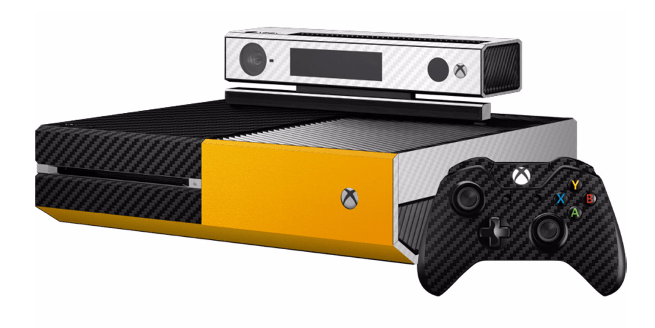 A vinyl skin is the best form of protection when it comes to valuable technology like smartphones and gaming systems. These devices can see a lot of wear and tear, and excessive use increases the chance that scratches, gouges, and dirt will ruin their streamlined looks. Much like the name suggests, a skin acts like a second skin to any device it encases. Not only does it sit flush against the phone, laptop, or watch – sticking to its every curve – but it also protects these surfaces from sharp objects and rough surfaces that could damage the device.
Just think of how thankful your gadget-loving Secret Santa will be when they realize how amazing a skin is for their stuff. But before you can see appreciation and subtle respect bloom across their face in equal measure, you're going to have to figure out what they own. After all, it won't do anyone much good if you got them a Nexus 6P skin for the latest Nexus phone only to find out that they're an iPhone user.
You can use the word 'reconnaissance' for your investigation if you want to sound like James Bond, but in reality you won't have to do much digging. They probably already carry their phone everywhere in the office with them. And it's only a matter of sparking up a conversation about one of their hobbies to find out if they have a MacBook, PS4, or any other device. All you have to do is wait, which makes this one of the easiest Secret Santa gifts ever.
Confirm that notion by heading online to find the skin for your Secret Santa. That's the great thing about skins! You don't even have to go anywhere to find it. There are plenty of online retailers that provide protective vinyl skins in cool designs and styles, so your gift can be just as fashionable as it is practical. Once you start seeing the different style available, skins make amazing Christmas gifts for the gadget lover and fashion mogul in other parts of your life – not just the office.
So spend the few minutes it takes to figure out what smartphone or gaming system your Secret Santa has, and then bask in the glory of making such a great purchase. While everyone else is struggling to figure out what to get their Secret Santa without blowing their budget, you'll know you've gotten the best gift without even breaking a sweat.