I absolutely hate it when I am out and about and my phone dies. I don't have anything to charge it with when I am walking around or visiting outdoors with my friends.
With the new Lifepack Solar Powered & Anti-Theft Backpack, one could have peace of mind knowing that they have up to 12 hours power for an iPhone 6 (compatible with any USB charging device). No more worries of a phone dying when I want to take a group selfie with my gal pals!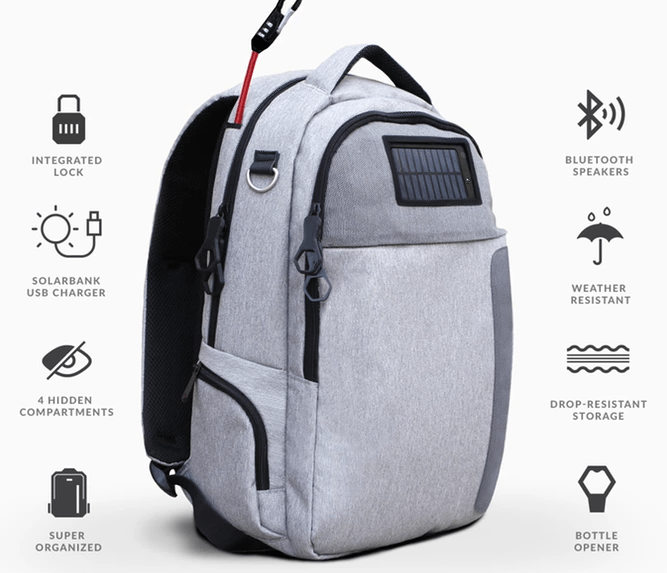 The Solar Powered & Anti-Theft Backpack also keeps thieves at bay because it has a lock on it. Keep those thieves away by locking up your stuff easily! So convenient! Lifepack has re-invented the mobile office. Solar powered USB charger, Bluetooth speakers, integrated lock, and an organized storage system. Now this is my kind of backpack!
Ten Handy Dandy Features!
*Integrated Lock
*Two side pockets
*Workzone compartment
*Lifezone compartment
*Secure Locking points
*Solar Bank USB Charger and Portable Speaker
*The lock doubles as a bottle opener!!
*Lockable zippers
*Two hidden back pockets
*Two hidden strap pockets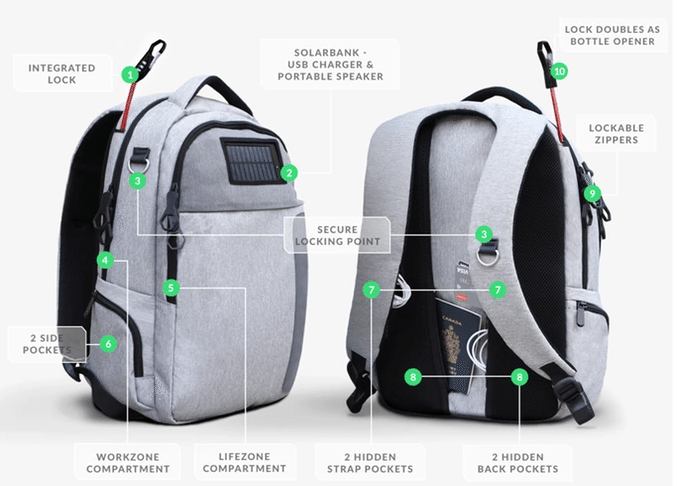 This backpack has four concealed compartments for your precious things/documents. It also completely protects your laptop or other devices with its drop resistant storage. It repels the rain, to keep the dampness and wet away from your electronics! What a backpack! Certainly a backpack everyone could use, right? I know I want one!
Look At All That Space!!!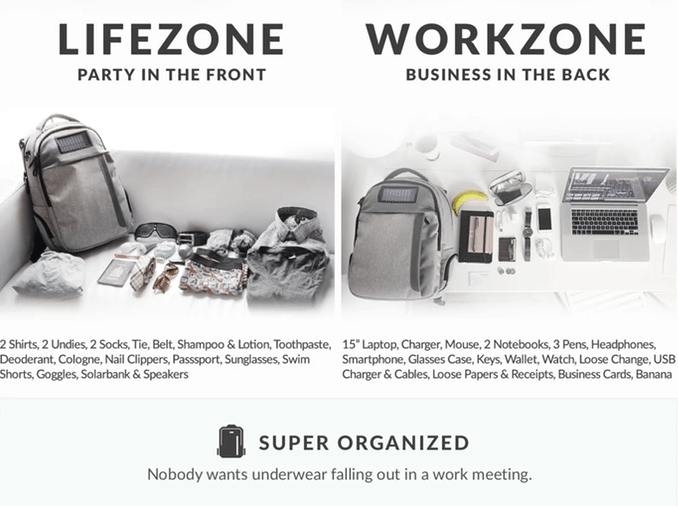 What Do You Think Of The Lifepack Solar Powered & Anti-Theft Backpack?