*products received. Opinions are my own. This post includes my affiliate links.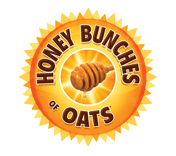 We all want to make sure we start the day off on the right foot by eating a breakfast rich in whole grains. I try to offer my kids healthy options at breakfast time, but sometimes time runs away from us and they have to quickly grab a banana or other fruit.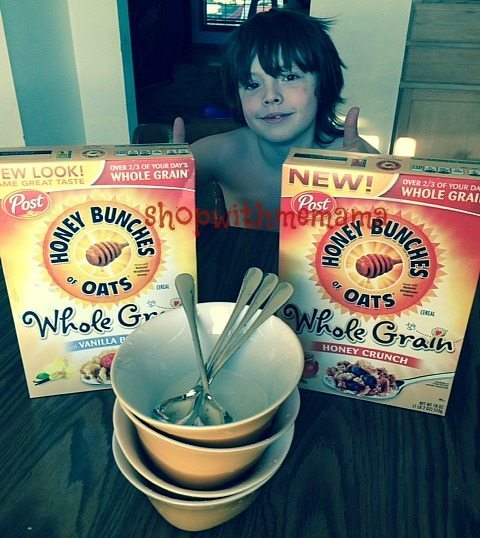 The days we do have time and thank heavens that is more days than days we don't have time, we like to sit down and eat a healthy breakfast together.
To make the sit down to breakfast option more do-able, a yummy package in the mail with delicious and healthy Honey Bunches of Oats
cereals, some cute bowls, adorable heart spoons and more! Yay!
The new Honey Bunches of Oats Whole Grain Cereals are not  only super yummy but healthy too. They are available in two varieties, Honey Crunch and Vanilla Bunches. Each serving of Honey Bunches of Whole Grain is packed with 2/3 of your day's whole grain (33 grams), 4 grams of fiber and nutrients such as iron and folic acid!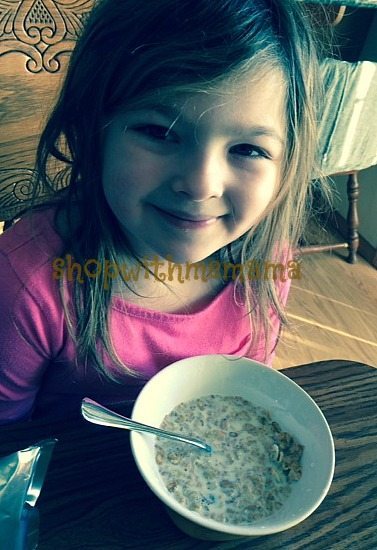 My kids love the taste of these cereals especially the sweet crunch of Honey Bunches of Oats ! I love the taste too and so does my hubby. We have always enjoyed these cereals.
Connect with Honey Bunches of Oats on Facebook and Twitter!
Buy
You can purchase these delicious and healthy cereals online at Amazon.com
!
Have You Ever Tried Honey Bunches Of Oats With Whole Grain?