Strong Scented Candles: Indulge Your Senses! There is nothing better than strong scented candles to indulge your senses and create a warm and relaxing glow in your home! I always have a candle lit in my home (usually my room), and it always comforts me. Soy candles are the BEST to have and I love burning them because they burn much cleaner than other candles on the market.
Lovespoon Candles, maker of The High-End Candle was created for the Sophisticated in mind. You can sit back, relax, & and Indulge Your Senses!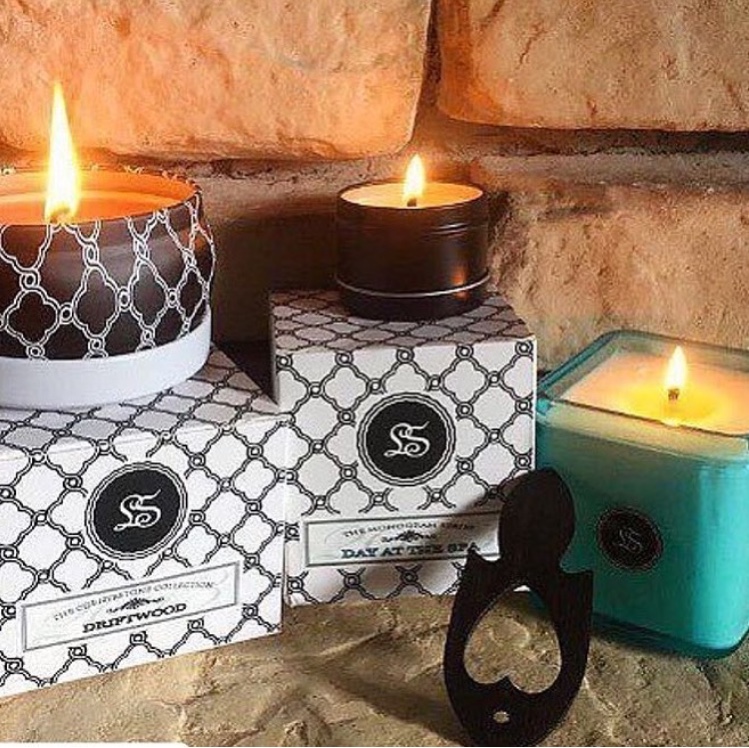 Strong Scented Candles: Indulge Your Senses!
I received a box of 3 assorted Lovespoon soy candles and love the scents so much! They are fragrant, strong-scented candles that make my home smell delightful! Not too overpowering, just perfect! I absolutely love the jar candles the best!
The Lovespoon Candle Collections can be found in many High-End Resorts such as The Ritz Carlton, & countless Specialty Boutiques. Lovespoon Candles is quickly evolving into an extravagant lifestyle brand that offers a full range of opulent fragrances for the most stylish clientele & is known for its outstanding & complex fragrances that are paired with exceptionally beautiful packaging.
If you are looking for the most unique Gift, or simply some highly scented Candles that don't disappoint, The Cornerstone Collection or The Monogram Series is certainly the Gift that will delight their every wish!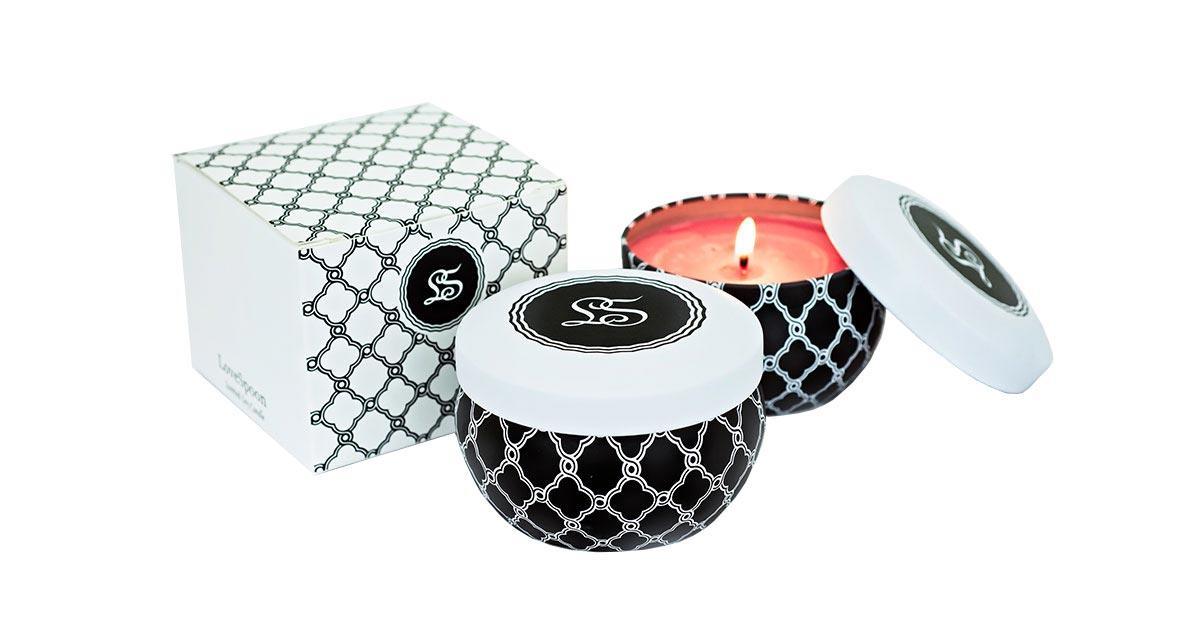 The Founder, Jenny was born in Wales, part of the United Kingdom, which is home to Royalty and Sophisticated Lifestyles. Jenny knew at an early age, that for one to succeed in life, an individual must always give their best and provide the utmost in quality.
She has espoused this tenet throughout her life and further instills this mantra into each hand poured Candle. When one purchases a Lovespoon Candle, they are truly purchasing a unique gift of the highest magnitude in quality coupled with a name that hearkens back to some of the oldest traditions surrounding love and romance!
In Wales, a Lovespoon is a decorative spoon carved from one piece of wood & was traditionally presented as a romantic blessing to the couple that just experienced wedded bliss & ultimately symbolized romantic intent.
The Lovespoon is commonly adorned with symbols of love, & was intended to reflect the skill of the carver. Due to the intricate designs, Lovespoons are no longer used as functioning spoons and are now decorative craft items that serve as rare & exclusive gifts.
Additionally, Jenny loves giving back to people in need. Therefore, she has partnered with "Feeding Children Everywhere" by donating $1 for every standard purchase order which allows for 5 meals to be provided to Hungry Children in America. Plus, Jenny will provide $1 each month for her Candle Club Subscribers which allows for 10 meals to be allocated to feeding Starving Children in America! Isn't that fantastic?!?
I loved the packaging of these candles! They came nestled in a really cute box and when I opened the box, there were three different-sized candles waiting for me! They each have such a nice, strong scent, but not too strong where I would become sick of them. They just smell SO good!
I received a Candle Club box and it was so fun to open! Inside the candle club box, you get three Strong Scented Candles (You get to personalize your Candle Club Subscription Offerings so you can be certain to receive scents that you will fall in love with). They come in three different sizes; travel tin, premium soy candle, and Luxury Soy Candle ( jar candle ).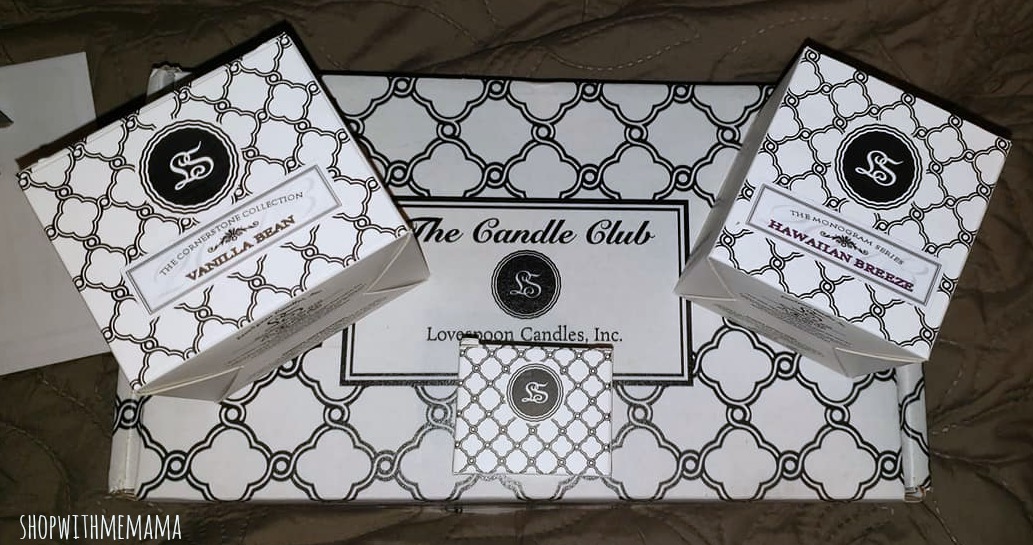 If you don't want to do the candle club thing, you can also purchase the soy wax candles individually too! With each purchase and As A Token Of their Appreciation With Each luxury Strong Scented Candles soy Candle Purchase they Will Send You "Love & Good Fortune" Through My Welsh Tradition Of A Miniature Wooden Lovespoon & A Thank You Card Explaining The Lovespoon Heritage. I thought this was such a unique and nice touch!
The scents I received are:
*Hawaiin Breeze: Aloha! Their Hawaiian Breeze Candles combine only the best fusion of orchid, tuberose, and awapuhi with a hint of vanilla, sandalwood, and light musk. Get whisked away to the trade winds of Hawaii! Yes, please!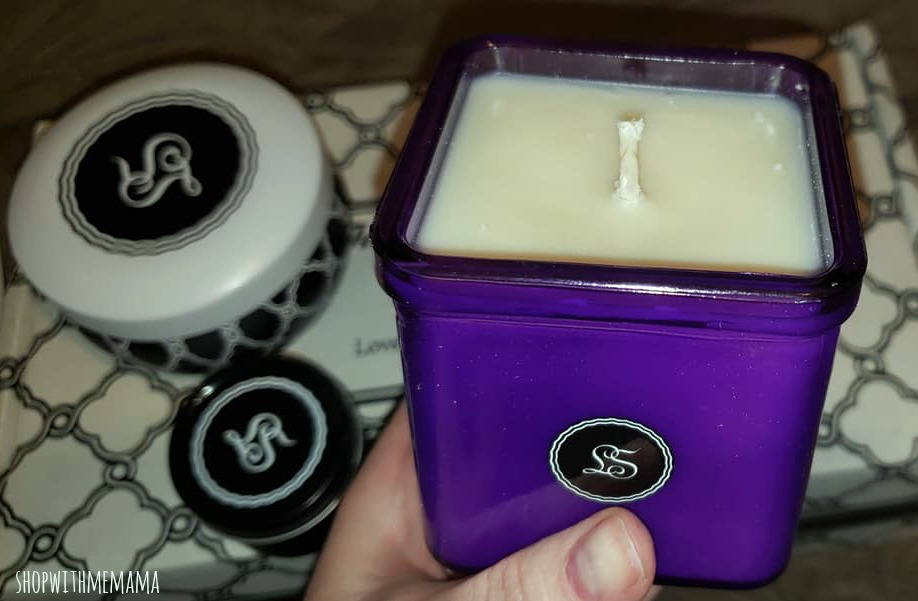 *Vanilla Bean: Their Vanilla Bean Premium Soy Candle will fill your home or office with the sweet and sugary aroma of fresh vanilla beans. This premium soy candle is hand-poured using quality soy wax and natural essential oils to create a relaxing and comforting fragrance throughout your home. With approximately 50 hours of burning time, guests and family members will love indulging in the fresh aroma of this vanilla soy candle!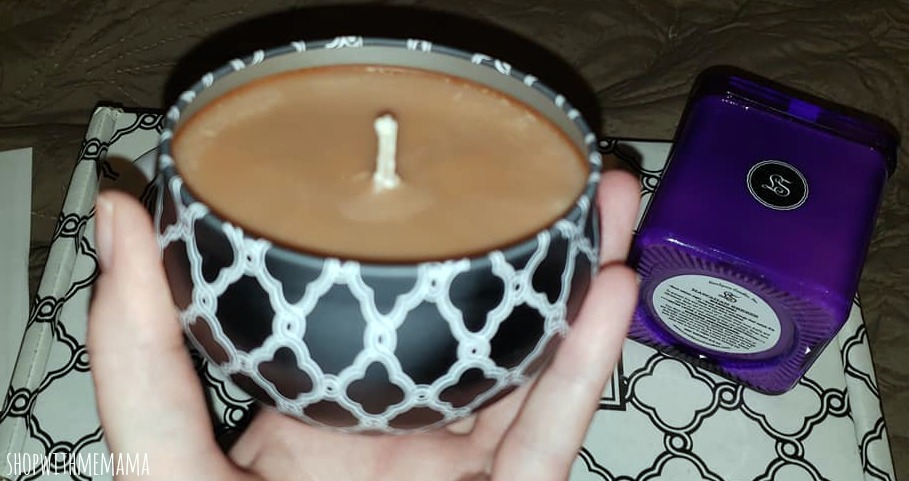 *Coconut Lime: Fill your home or office with the tantalizing scent of our Coconut Lime Premium Soy Candle. Hand-poured with the highest quality soy wax and natural essential oils, this premium soy wax candle will fill your home with the tantalizing fusion of fresh coconut, lime, and hints of vanilla. The perfect gift for yourself or a loved one, this soy-scented candle will radiate a delicate balance of citrus fruit and coconut throughout your kitchen, bedroom, or family room!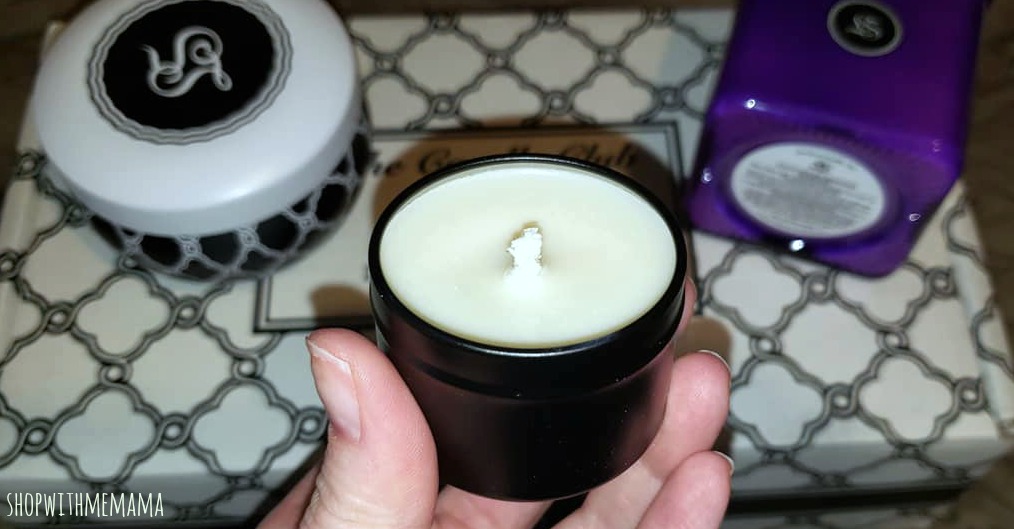 They all smell AMAZING!!! You can see the various fragrances of candles they carry on their site!
The travel tins retail for only $10, the premium soy candles retail for $30, and the Luxury Soy Candles retail for $30. I love the containers they come in, so pretty while on display making your home or office smell great!
Fundraise with Lovespoon Candles!
Yes, you can even start a fundraiser with Lovespoon Candles! They are here to Partner with You and Your Organization to Fundraise by Elevating the Bar and offering a New Standard with their High-End, Hand Poured Scented Candles. They invite you to "Indulge Your Senses" with the Top-Notch Fundraising Program coupled with Outstanding Customer Service!
*LoveSpoon Candles offer a Highly Competitive Profit Margin on a High-End, Hand Poured Candle. They also pass the discount down to you, so that You and Your Organization Can Raise More Money for your Good Cause.
*LoveSpoon Candles Fundraising Customers earn 20% back on Each and Every Candle sold. You and your friends get to "Indulge Your Senses", and Raise Money for your Cause.
*Luxurious, Long-Lasting Products. A single 8.5oz LoveSpoon Candle burns for approximately 50 hours. Additionally, their Candles are 100% Soy and have Eco-Wicks, which are made of Cotton. Soy Candles are known to be clean burning without the release of chemicals like traditional paraffin waxes. LoveSpoon Candles will undoubtedly fill your home with a lush & long-lasting fragrance.
*No Upfront Costs. You Sell, they Fulfill Your Orders! Ultimately Your Organization takes home Profit for your Cause. It's that easy. They also do not require you to make any product purchases upfront. Lovespoon Candles allows you and your organization to fundraise easily & efficiently!
Note: No Coupons May Be Used During Fundraiser