*Summer Infant Resting Up Napper was received. This post includes my affiliate links.
I am so excited! My baby boy is acting more like, well, a baby now! He is so alert and looking at EVERYTHING! He is so interested in everything around him, it is hard to nurse him sometimes! I just love it though!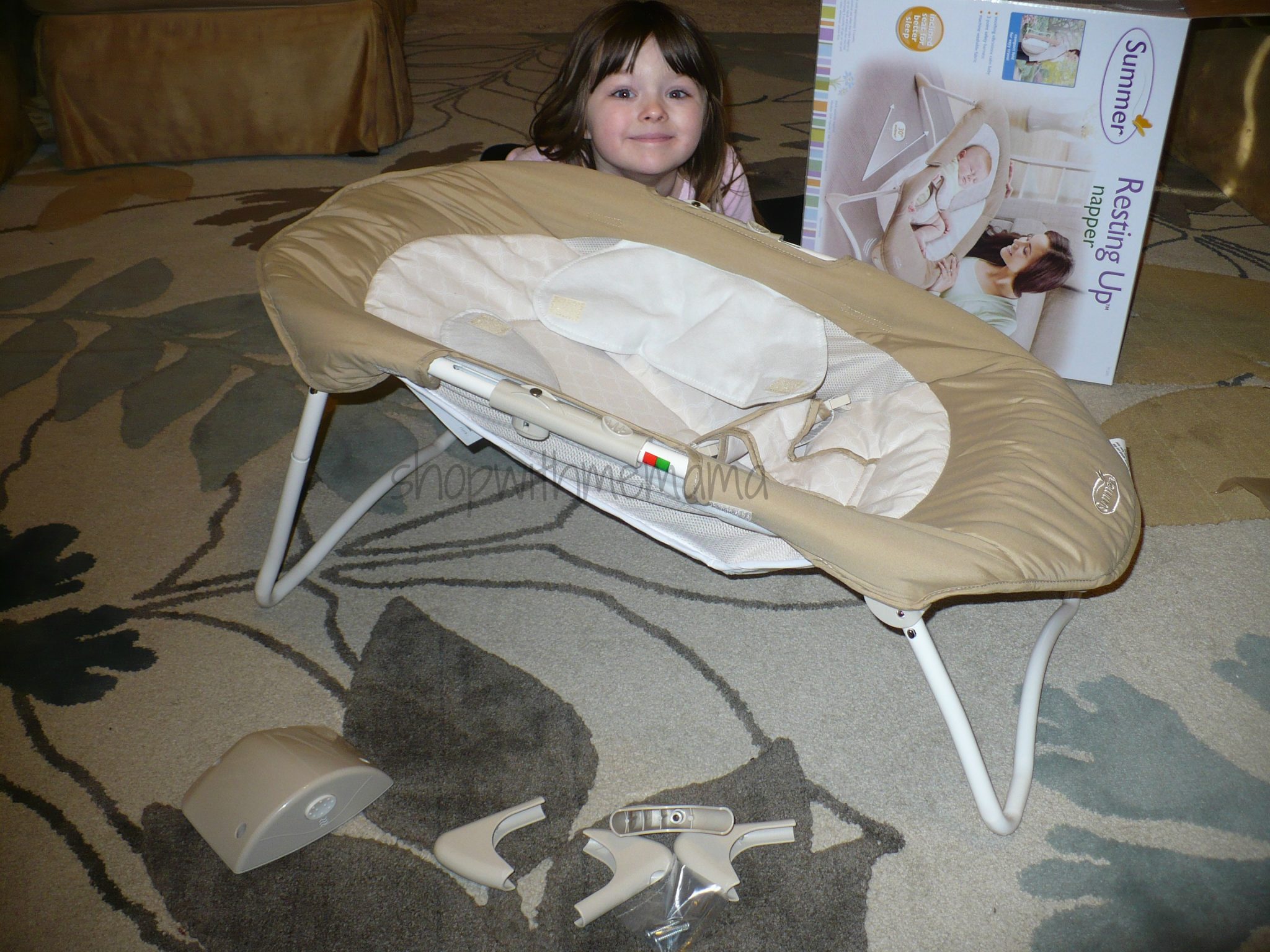 Summer Infant Resting Up Napper
He has plenty of baby swings and things for him to occupy his time in, but nothing to really just relax in and watch the world go by. I received the Summer Infant Resting Up Napper to review and my son is loving it to pieces!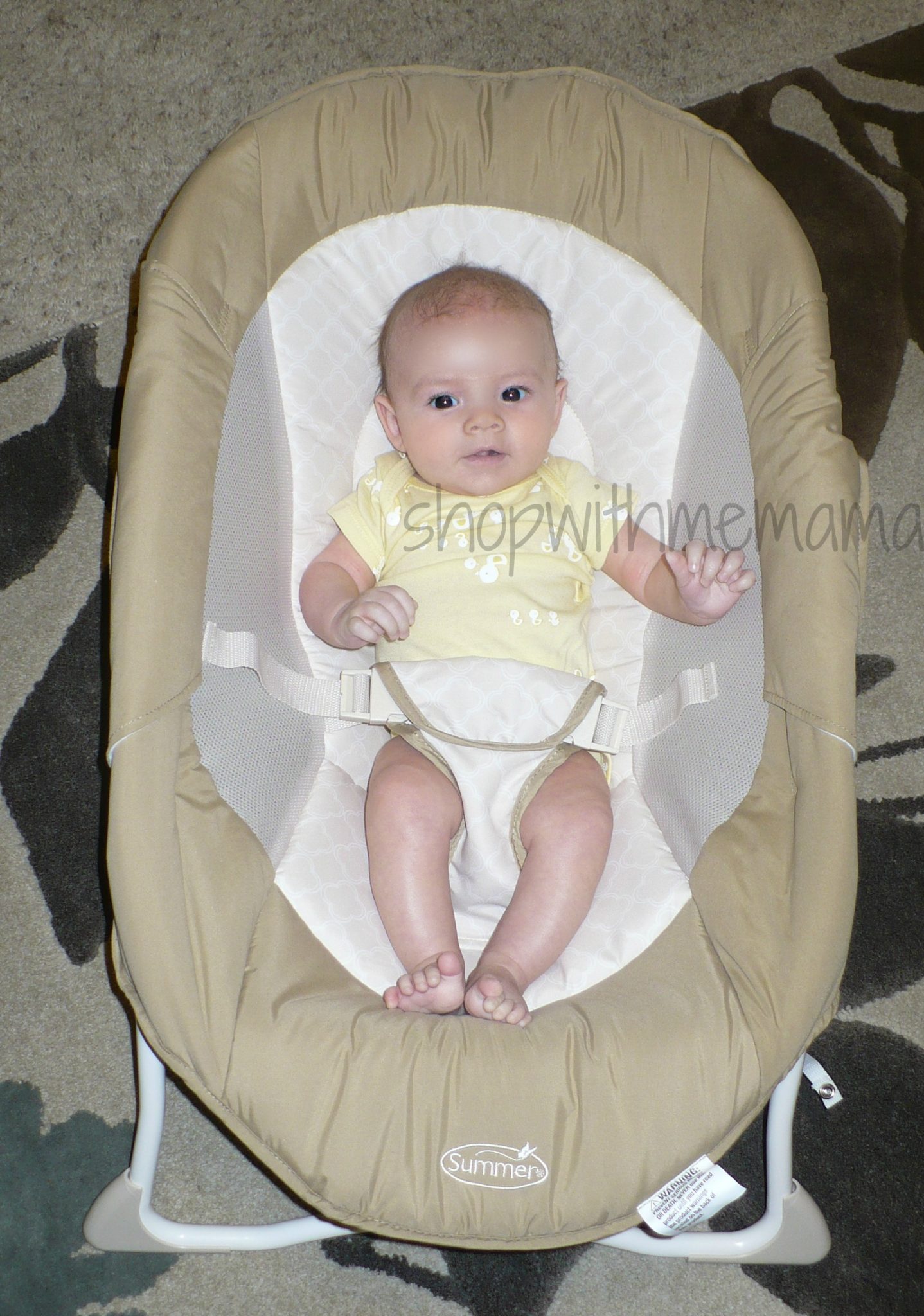 The Summer Infant Resting Up Napper features a 30-degree angle for baby's comfort. It is great for acid reflux babies! It is very soft and comfy feeling and you place baby inside of it and it vibrates.
My son will sit in this for a while, so content. It is funny because there is nothing for him to do in it, just sit and feel the vibrations, but something about this seat has him just loving it and he is so content when in it.
It has breathable, mesh fabric, which is great for spring and summer weather, keeps baby cool and safe. This seat conveniently folds up easily and can be brought with you just about anywhere.
The seat also has a 3 point safety harness to keep baby safe while parents do other things. You can remove the seat part and wash it. I like that! The seat does require 3 AA batteries, which are not included.
We brought this to my parent's house last weekend and it was so nice to have there with us and baby was so content in it, when he was not in everyone's arms 😉 This seat is great for newborns and babies up to 4 months old. Aww, my boy will be almost too old for it come next month, sigh. WHY do they grow sooo fast???!? 🙁
This is a great vibrating seat for any little one. I love that it is a gender neutral color, so when I am done with it, I can easily pass it on to others and not worry about it being specifically for a boy or a girl… The vibration part will shut off after a bit, so you don't have to worry about forgetting to turn it off and waste your batteries.
This is by far, my most favorite seat in this house, for my baby. He really likes it and I like that it is small and does not take up tons of room.