This post is all about Super Guy Gifts: Tips for Gifting Greatness! Is there a birthday coming up? Maybe it's your father's or your brother's. Perhaps your partner deserves something special. Whatever the case, buying for guys can be tough sometimes. Especially if they've already got everything. However, there are some super gifts that are guaranteed to keep guys happy. Gifts that bring a smile to the face of most recipients and of course, those last-minute gifts!
Of course, you have to buy the gift to suit the person it's intended for. Buying a personalized gift for him makes the whole thing much nicer and shows that you've really taken them into account. However, sometimes getting there takes a bit of research. Read on through and hopefully, you'll find something you see and like.
Super Guy Gifts: Tips for Gifting Greatness
What you buy depends on the budget and time available, but even if you don't find something to actually purchase, they might start the cogs turning and help you come to a decision on something else.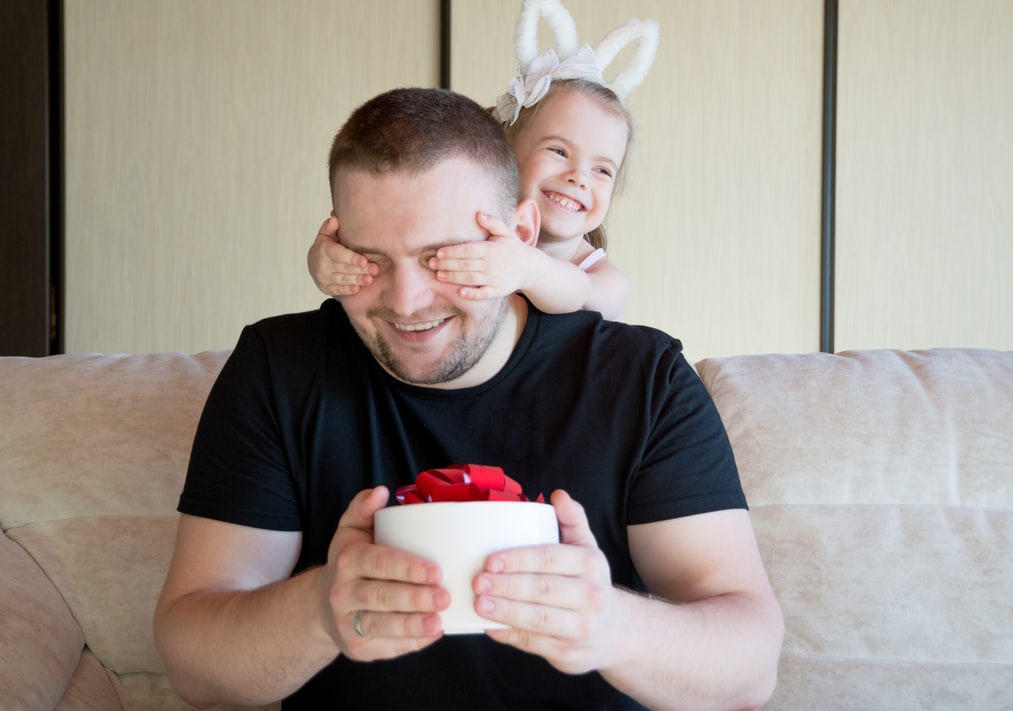 Go For A Remote Vehicle
Kids love them. Big kids love them too. Remote vehicles or RVs are extremely fun and are only getting better and better as technology progresses. What used to cost quite a lot has come down in price recently. You can even check out https://www.drdrone.ca/ for new drones if you want to go all out.
There's quite a wide range of RVs for sale. You can get a car, either track-based or offroad so they can have fun in the garden, a small boat or a ship which is great if they live near a body of water. You can get airborne RVs too like small planes or helicopters. Remote vehicles are fun for the whole family, so long as you're sure you have the area to safely use them.
They can also be a bit expensive, so make sure the recipient will use them enough otherwise there's no point in buying them. Or, you can go to the lower end of the scale and get a cheaper model. They're still fun but may not have the battery power or durability of the higher-priced items.
Archery Can Be Fun
A bow and arrow are technically a weapon, but if you know the recipient is a history buff or is someone who liked playing around with such things then it's a great shout. You need a dead eye to be handy with a bow and arrow but as long as you're doing it in a safe way where no one can get hurt it's a pretty fun thing to get stuck into.
If you can't buy a good set, think about a slingshot or something similar. It's just a cool gadget to have a go with and it's certainly a good option if you know the recipient is looking for a new hobby to get started with. Just make sure you know them well enough. It's a bit weird getting someone you hardly know a bow and arrow.
Help Them Grow
Have they been moaning about their job or career, wanting to get stuck into something different but without the drive or inclination to really make a change? Well, consider giving them a course you know they'll enjoy. You can buy them one for a masterclass, or maybe they'd want something more academic. Whatever it may be, the beginner course can stoke them into trying something bigger and better.
The catalyst for real change. Usually, people won't spend their money doing something like this because they'll likely be thinking about what else they can spend it on. Well, if you do it for them it'll make all of the difference and they'll have to do it. To get this right, you need to think about what it is they really want to do.
No point in buying them a beginner course in Ancient History if they want to become a Dentist. You can do this in a way that doesn't give it away. Take their personal life into consideration. It might be that you can book them into a nightly course where they attend in person. Or, you could go for a complete online course instead. Whatever fits into their life better.
Give The Gift Of Health
A person's health is incredibly important. However, everyone spends different time on their health. Some are way too little. If they like fitness you could consider getting them a gym membership for a certain amount of months. It might be the push they need to start exercising or maybe their membership is about to run out and you want to surprise them.
If they've been struggling with aches and pains you could give them a muscle massager gun to help ease the pain or even pay for them to get a deep tissue massage at the nearest spa. Health-based gifts are brilliant if the person is willing to interact with them.
If you don't know them that well be careful because the gift might not be really well received. However, it does show that you care for them and their wellbeing, and that's always worth something.
Get Them Into Gaming
Gaming is such a fun hobby. Maybe they already like to do it, or perhaps they haven't started yet. Gaming can be used to socialize with friends and family too. So if you know their friends like to games, helping them get into it can also help them spend more, albeit virtual, time with their friends.
There is a multitude of consoles on offer. The new generation has just kicked off being led by the PS5 and Xbox series X. If you don't think they'll be super into gaming then you can start them off on an older generation games console. There's also PC gaming too, but that's quite a mire and if they aren't into it already it'll be expensive for you to get them started.
If they're already into gaming then consider some additions. Games are the first bet of course. Find out what they like in terms of gaming and buy the same way.
There may be new games coming out on the horizon that would be perfect for the recipient. You just have to make sure they haven't got plans to buy them. If they come out after the respective gift date, you could consider buying them a preorder and giving them the voucher or something similar.
New Accessories Can Go A Long Way
Accessories can be a pretty good route to go down for gifting. They allow the recipient to personalize their look in different ways. If you know someone who is always squinting or has a big crack in the glass you could get them designer eyeglasses, or if they're always out in the sun, maybe some sunglasses. You can spend whatever you want on accessories in reality.
Maybe a funky hat to wear to a ball game or some bracelets or jewelry. It's a great gift because you can really show that you know them in what you buy. A watch is always a great bet should you have the inclination. Again, you can get them of all values so find something to suit your budget. Whatever the case, an accessory is an easy buy so long as you know what kind they enjoy.
Make The Morning Easier
Coffee. So many people drink it. Most do it a few times throughout the day. Others tend to stick to it in the morning. If they don't drink coffee, maybe they prefer tea. You can get them their own coffee machine, again something which varies widely in terms of cost.
If they have a coffee machine, maybe you can get them some exotic brands they've yet to try. You can even get them a subscription to a monthly coffee or tea delivery, but remember subscription box businesses work in odd ways so be sure to properly check them out before ordering.
Plus, although this is a cheaper gift option it's one that can go on for a long time if you're not careful. Be sure you're happy to pay for a given amount of time.
Comfort Is Always Well Received
Maybe it's some new loungewear from them to laze around the house on a Sunday morning. Perhaps you want to get them pajamas or a new pair of sweats. It sounds boring, but these things are usually appreciated quite a lot by the recipient. Maybe a pair of slippers, or perhaps some thick relaxing socks.
If they work on their feet all day, well-padded socks are really important and they wear through quite easily so you don't have to worry about them already having some.
Think about what will make them more comfortable, whether in the home or the workplace and you'll find something nice to give them. This might be the main gift or a side gift, but one thing is true, comfort is pretty much always well received.
Think about a dressing gown for those long winter nights. Maybe theirs is pretty worn and they could do with another one. Don't just think about what they haven't got. Think about what they could renew.
If you still can't find a gift for your man, then check out my other post about finding the right gift for the guy that has it all!