Yep, I am at it again! Always trying out and reporting back to my loyals about the best Sunless tanning products on the market! I recently had the chance to try out the TEMPTU Summer Skin Kit. Since I already own the fabulous TEMPTU Airbrush Makeup System, I just got the Summer Skin Kit.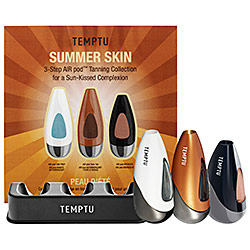 I really like airbrushing my makeup, so airbrushing a tan is becoming a fav of mine too. The Summer Skin Kit came with:
– 0.41 oz AIR pod™ Tan Prep
– 0.41 oz AIR pod™ Face Tan
– 0.28 oz AIR pod™ Bronzer
– 3-pod AIR pod™ Stand
It is really easy to use. I will explain…
First, you, of course, wash your face and then you attach the Tan Prep to the TEMPTU Airbrush System. Always shake the pod before opening and connecting to the Airbrush System. Once connected (and you can always find exactly how to connect in the instructions that come with the system and pods), you turn it on and start SLOWLY and hold the nozzle about 5-6 inches away from the face.
In circular motions, spray the Tan Prep over your entire face (I used it on my neck too). Once the face has been prepped, you wait about 5 minutes and wipe the remaining off your face with a small towel. When you pull the pod off, ALWAYS make sure to replace the valve cover to ensure that your Tan Prep does not leak or go bad.
Before Picture:
Next, attach the Face Tan to the Airbrush System. Turn on machine, and like I said above, TAKE IT SLOW and steady. Use the lowest or slowest speed and go in circular motions, staying about 5-6 inches away from your face. Don't overdo it. Because you cannot see where it is going, it is not automatically tanned when you put it on, you can't see where or what it will look like right away. So, less is always better until you can see your results and get more familiar with it.
After Picture:
Yes, you can use this on your body too, if you want to. It is made for your upper body, face, neck, and boobies, but you can use it on your whole body, no problem. Just follow the directions above.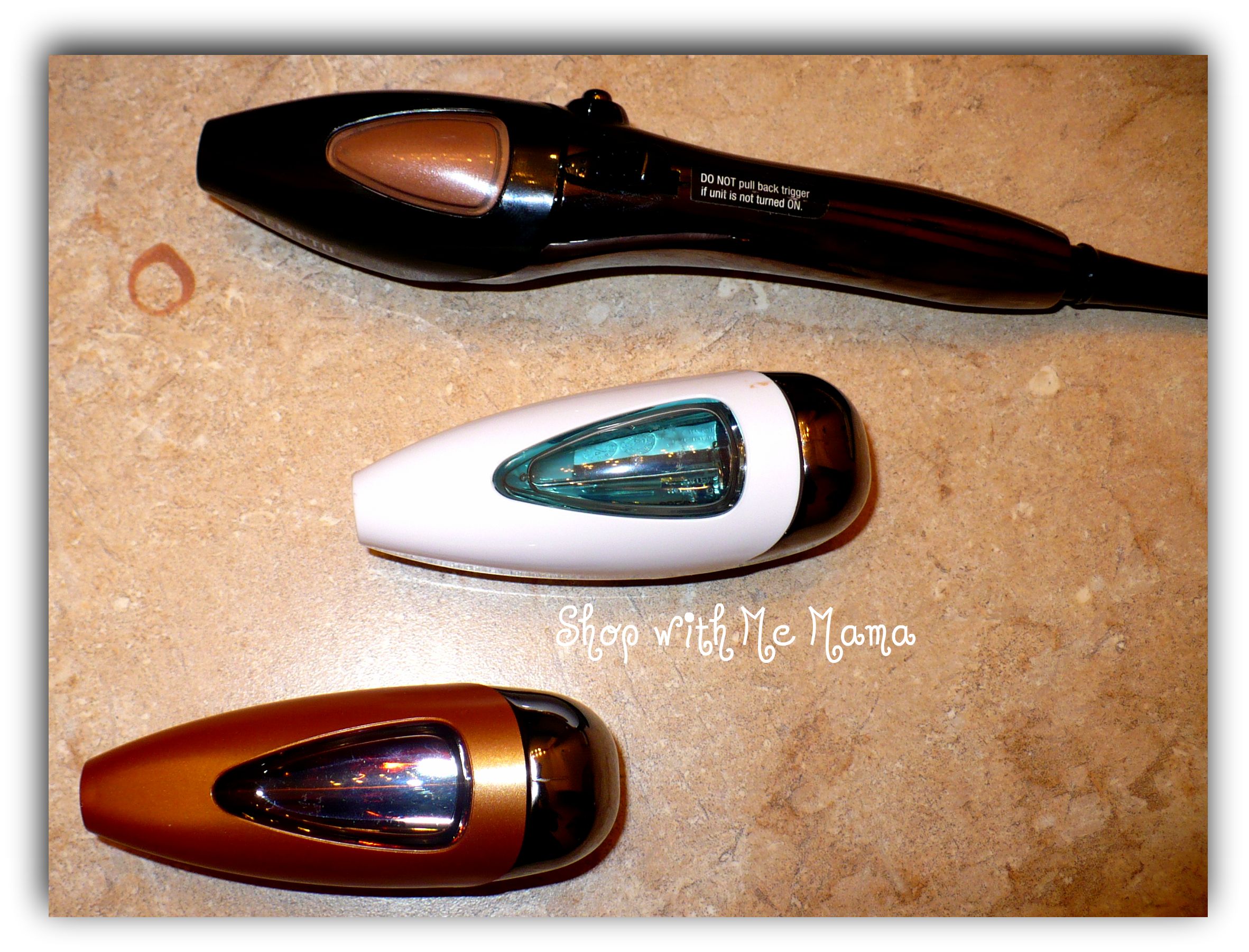 In about 3 hours I started noticing a nice tan look to my skin. It is more of a brown look then orange. It does not cover any blemishes, as it is not a concealer, just a sunless tanning spray.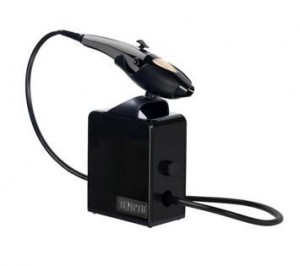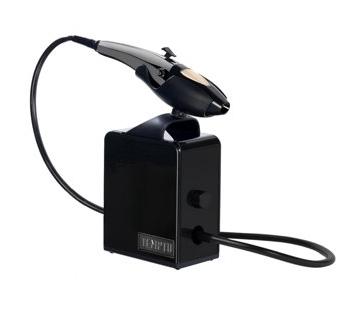 The tan lasts me about 2-3 days tops. It fades like a normal tan with no blotchiness in between. You don't need to purchase any other products with this, except of course for the TEMPTU Airbrush System. The Summer Skin Kit has everything you need to achieve a beautiful sunless glow!
Then, when your tan has developed, you can then do your TEMPTU foundation and then the wonderful, shimmery bronzer! You will totally rock the summer glow and be confident you did not bake your skin in the harmful rays of the sun. SMART YOU!!!
*Note: This product does not contain sunscreen, so make sure to ALWAYS use some!!!
The Summer Skin Kit should ONLY be used with the TEMPTU Airbrush System, as that is what it was made specifically for.
Active Ingredients Include:
-Glycolic Acid: A mild exfoliator.
-Aloe Barbadensis Leaf Juice: Softens skin.
-Dihydroxyacetone: Gives skin a glowing color
What else you need to know:
The TEMPTU AIR pod™ Tanning Collection is designed with naturally derived tanning agents and is enriched with antioxidant botanicals to create healthy-looking skin and the perfect tan. Note: Tanning pods differ from the TEMPTU makeup collection. These pods contain a valve plug that needs to be opened before use. Always replace the valve plug when the application is complete.
You can also check out the TEMPTU videos to see how to use the machine and how to apply the makeup/sunless tanner.
Buy It!
Sephora is the exclusive beauty retailer for this product. To purchase the TEMPTU Summer Skin Kit and Airbrush Makeup System, please visit their website at