*Sponsored post written by Katy
If you're in Tucson, one of the most beautiful places to visit is Saguaro National Park. Home to the Saguaro, the largest species of cacti, the Saguaro National Park has beautiful and unique desert landscapes that are the perfect setting for amazingly beautiful sunsets.
If you're into planes, then you won't want to miss the Pima Air & Space Museum. With over 300 planes of all sizes on 80 acres, you'll need a few hours to tour the indoor museum and the outdoor "boneyard". They have a tram to take you around outdoors. There are commercial size airplanes and also fighting jets.
Arizona ­Sonora Desert Museum is another great place to go and learn about the desert environment. You'll be able to see unique desert animals that are able to survive in harsh environments. If you're there in August, be sure to check out the "Cool Summer Night" Saturday events, when they're open late with music and performers.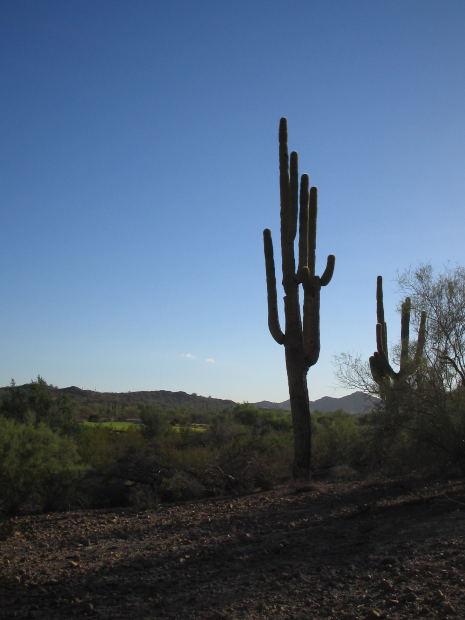 The famous town of Tombstone is another place not to miss when in the Tucson area. It's just outside Tucson, but up in the mountains. It's like stepping into a western movie because the town has old west storefronts and there are cowboys walking around, riding horses and driving wagons in full western gear. Make sure you have appropriate clothes because if you're visiting in the winter it can snow and in the summer it can get above 100 degrees.
Since we all know how hot Tucson can get, please remember when you are driving, to not get short tempered with other drivers! You can check out some tips on how to avoid personal road rage.