Summer is just around the corner, and that means it's time to start thinking about sunscreen! However, since the sun is ALWAYS out, you really need to be wearing sunscreen YEAR ROUND! Protect your skin every day, not just during the summer months. We all know that not all sunscreens are created equal, so it's important to choose the right one for your skin type. In this blog post, we will discuss the best sunscreens to protect your skin for summer and beyond!
The sun is getting brighter, there is less protective ozone and people are spending more time outdoors because of warmer weather. When the sun is out, people go outside more, so, you NEED more sun protection! Simple as that. It is so important to protect your skin and keep your family safe while being outdoors!
*This post includes my affiliate links.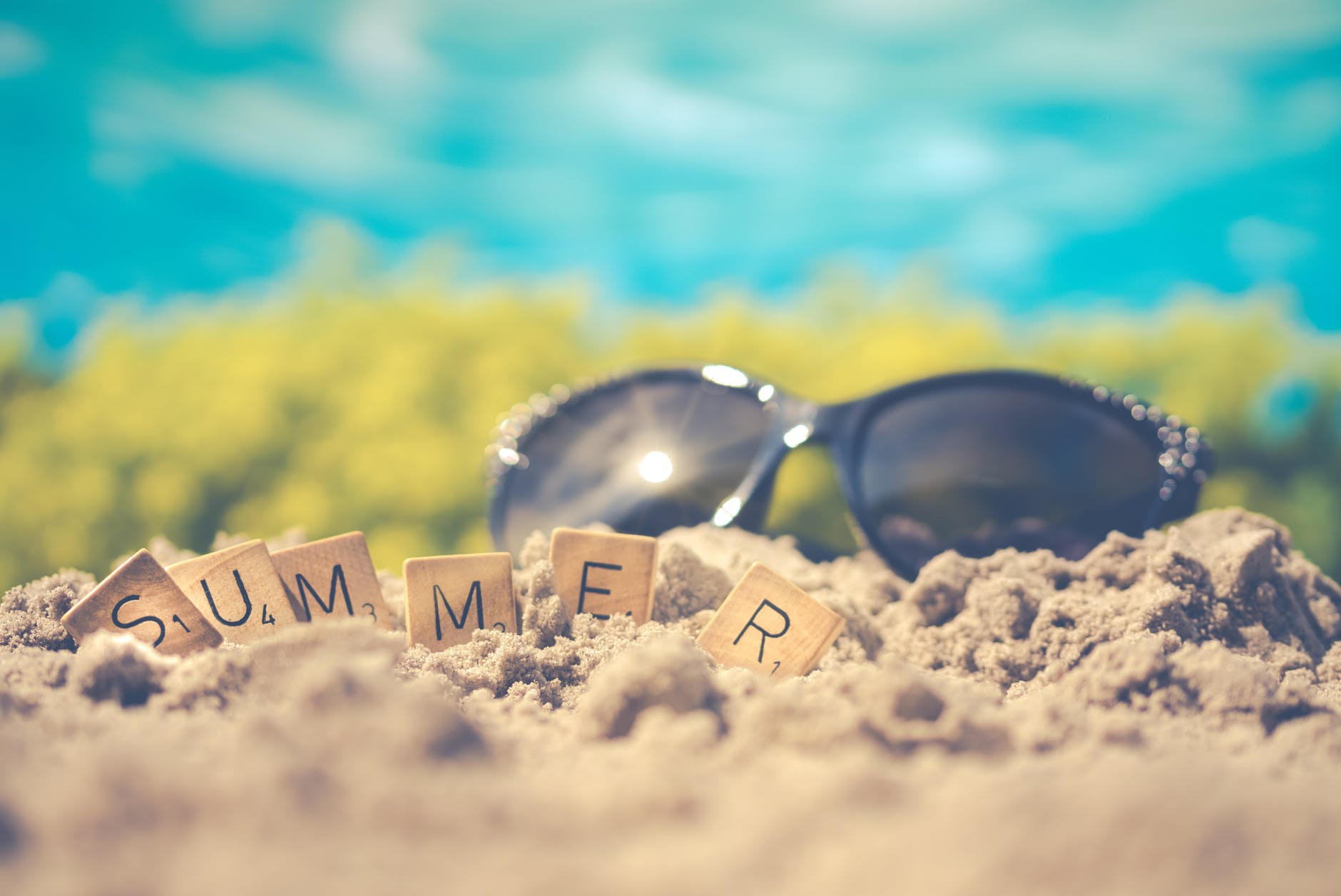 The Best Sunscreens to Protect Your Skin
And, due to global climate changes, the spring season starts earlier and fall arrives later. This means we are exposed to more dangerous UV rays now than in earlier decades. Kind of scary, huh?
Melanoma, the most deadly form of skin cancer, is the most preventable type of cancer but is still on the rise 🙁 I had a few of these taken off of me a few years ago. They are scary and it is because of all the tanning I did when I was younger. I really regret that, so much! Skin health is SO important! I wanted to also let you all know that not all broad-spectrum sunscreens are created the same. See below for my top picks!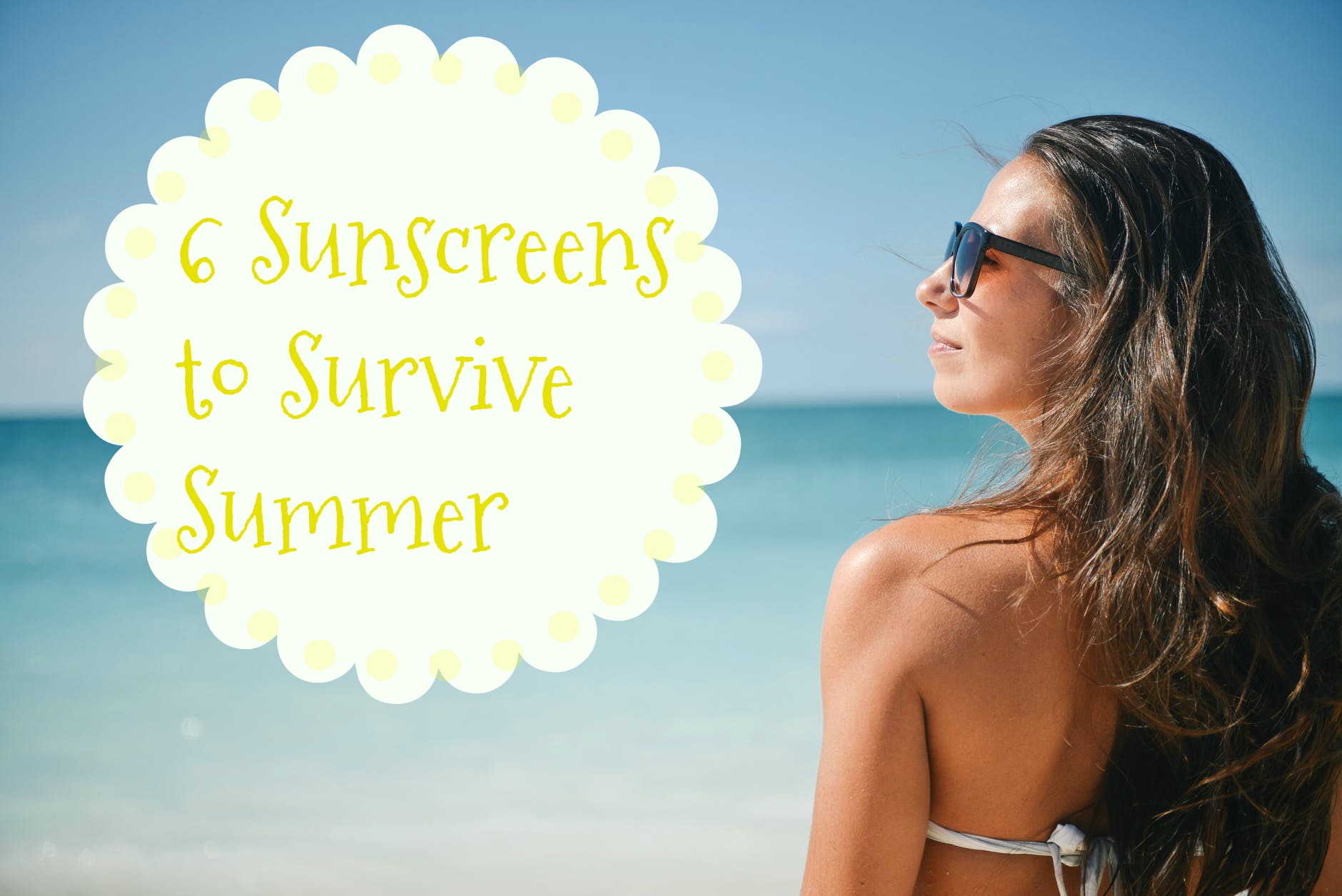 With so many sunscreen options on the market, it can be hard to know which one to choose. Here is our number ONE favorite sunscreen for summer:
IceCream Sunscreen:
This is a fun and playful, invigorating sun protectant for all ages that can be used anywhere at any time! With an SPF of 30, this sunscreen is our favorite! The sunscreen formula created is reef-friendly, water-resistant, animal cruelty-free, sulfate-free, parabens free and made for all ages and it's American-made! We have their Vanilla scented IceCream Sunscreen, original, and lip balm! These are always in our bag when we go places!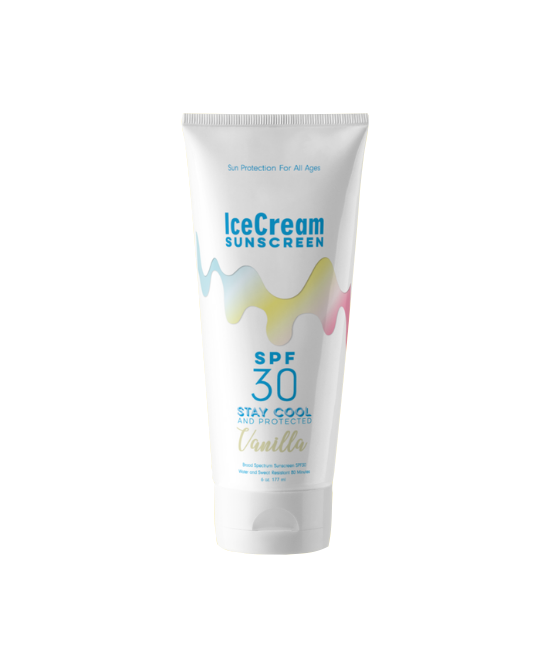 The IceCream Sunscreen's SPF15 lip balm comes in an array of flavors (original, vanilla, tropical, and chocolate!) and is ultra-moisturizing! Fun flavors to choose from while maintaining healthy and plump lips! This lip balm retails for only $4.99 each!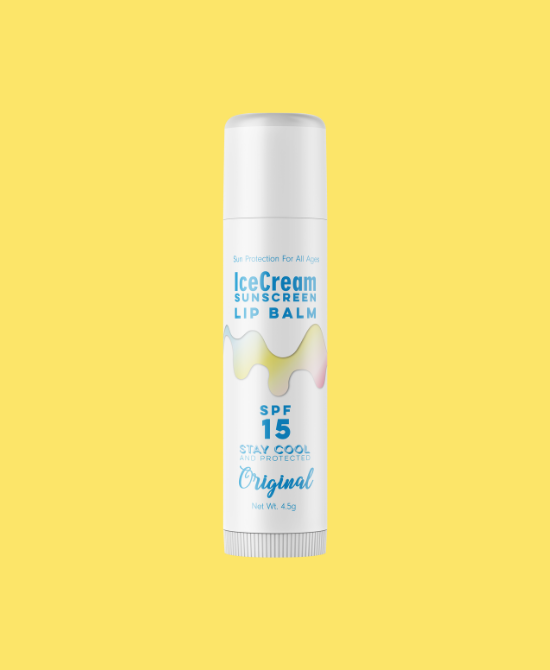 The IceCream SPF 30 sunscreen is light enough for the facial skin, yet strong enough to protect the whole body from UVB rays. Healthy and protected skin from head to toe! It comes in a few different scents like original, vanilla, tropical, and chocolate! This sunscreen retails for $19.99!
Here are some runner ups:
Neutrogena Ultra Sheer Dry-Touch sunscreen: This sunscreen has an SPF of 100+ and is water-resistant for up to 80 minutes. It goes on smoothly and doesn't leave a greasy residue, making it a good choice for those with oily or acne-prone skin.
Coppertone Sport sunscreen (they also have this in mineral sunscreen for sensitive skin): This sunscreen has an SPF of 50 and is water-resistant for up to 80 minutes and stays on strong when you sweat. It is Free Of dyes, PABA, Octinoxate, and Oxybenzone.
Aveeno Positively Mineral sunscreen: This sunscreen has an SPF of 50. It is sunscreen for your whole body and is water and sweat-resistant. It is also non-greasy and has zinc oxide in it. This is a great sunscreen for sensitive skin!
CeraVe 100% Mineral Sunscreen SPF 50: This sunscreen has an SPF of 50 and is also water-resistant for up to 80 minutes. It contains ceramides, which help to restore the skin's barrier function, making it a good choice for those with dry or sensitive skin.
Neutrogena Wet Skin Kids Stick Sunscreen SPF 70 & Neutrogena Wet Skin Kids Sunscreen Spray SPF 70+: NEUTROGENA Wet Skin Kids Water Resistant Sunscreen Stick for Face and Body with Broad Spectrum SPF 70 UVA and UVB sun protection is specially formulated to work on your kid's wet or dry skin. The convenient sunscreen stick features a dermatologist-tested, hypoallergenic, oil-free, and PABA-free formula. Sunscreen stick instantly cuts through the water, creating water-resistant protection with every application for up to 80 minutes.
No matter which sunscreen you choose, the most important thing is to apply it generously and often. By taking these simple steps, you can help protect your skin from the harmful effects of the sun.
What is your favorite sunscreen? Let us know in the comments below!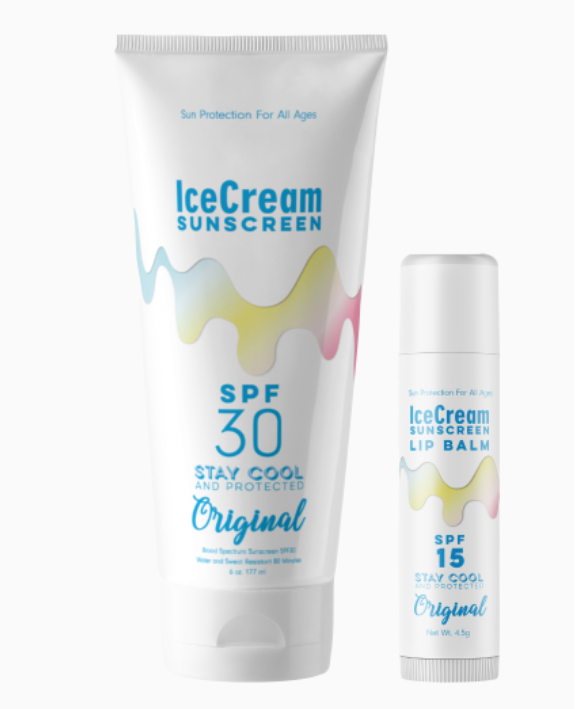 Win!
One person is going to win 1 original IceCream sunscreen and 1 original IceCream Sunscreen lip balm! Yay!
Rules
The contest is open to US 18+. The giveaway will end on May 12, 2022, at 11:59 PM MT. The winner will have 48 hours to confirm their win after I email them, or a new winner will be chosen. I am not responsible for lost or stolen mail.