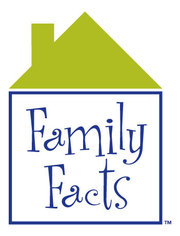 Well, when I was pregnant with my two kids, I always wrote down everything. But, I never had a planner or organizer, I just wrote down everything on pieces of paper that I could find and then stuffed it all in a drawer. Talk about organized, right? UGH. It was horrible!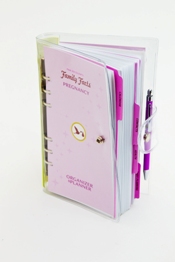 If only I had the Family Facts Pregnancy Organizer, I would have been set. This organizer has everything you will need to be organized and will keep you sane! From a calendar and notes section to a meal planning section, grocery list section and phone number section, this little planner is AWESOME!! It also has little pockets to put coupons, credit cards, business cards or whatever, so that You can keep everything in one little book!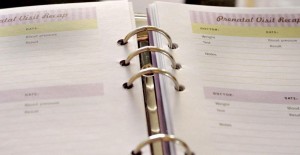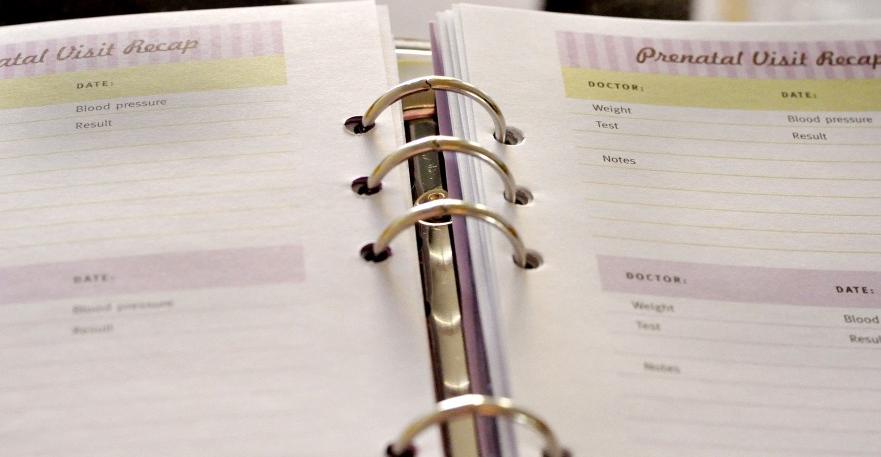 This planner/organizer was made to make your life a whole heck of a lot easier, when pregnant! It was designed with the busy mom in mind. This handy planner comes fully assembled with four tabbed sections: Calendar, contacts, Health and Baby planning. It also accommodates the needs of first time mommy's as well as women who already have children, making this the ultimate chaos tamer!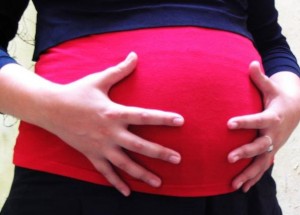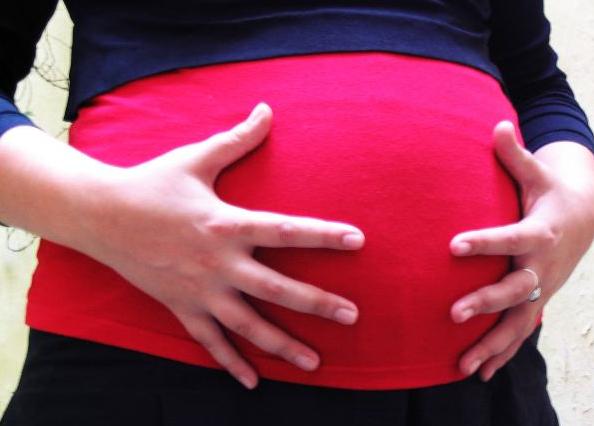 The calendar section has a non dated weekly calendar with lots of space for recording pregnancy and non-pregnancy events so there is no need to carry around two planners. This planner is the only one you will need to get through your pregnancy and events! It comes with a pen too, so there is no frantically searching for one, when you need it most (hate that!!!). It also comes with 300 easy peel stickers to highlight days, events and important actions or activities.  These are super cute, by the way!!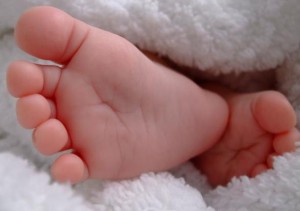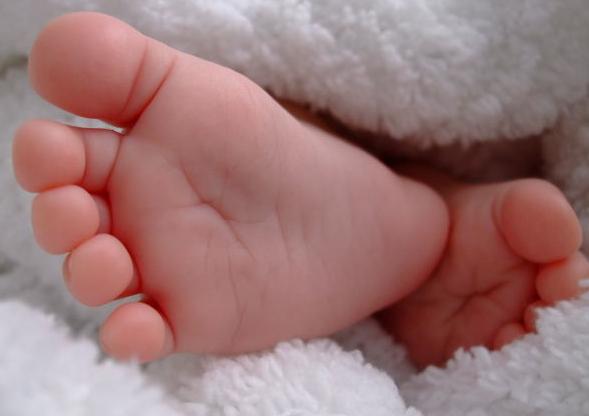 The Family Facts Pregnancy Organizer was created by Pam Socolow and retails for only $16.95. For more information you can visit their site at http://store.family-facts.com/servlet/StoreFront.

About Pam
Pam Schiller Socolow has been developing organizational systems for the past 24 years. In 1998, while juggling work and family life with two young children, she realized she needed a better organizational system at home and started developing what is now the widely popular and nationally acclaimed Family Life Organizer & Planner. Winner of 4 national awards:
Pam is a graduate of the University of Michigan and is a recognized Professional Organizer, Author and Speaker. She has appeared on HGTV's popular show, "Mission: Organization", Fox Business Network's Money For Breakfast and CNN's Seeking Solutions with Suzanne.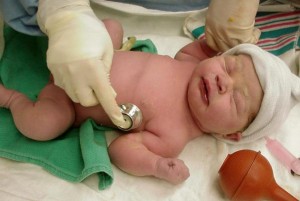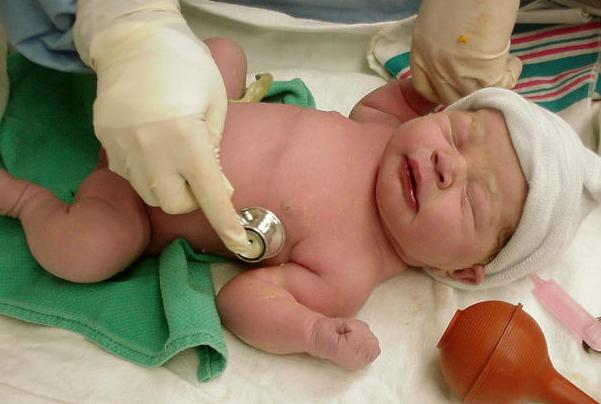 10 Important Tips To Getting Organized Before The Baby Arrives:
*Mark your calendar so you always know what week of your pregnancy you're in. Also mark in the recommended timeframe which prenatal screening tests you will need. If you're taking maternity leave, mark your calendar when it's too close to your delivery date to travel and start planning when and for how long you'll be on leave.
*Mark when to exercise. Make notes reminding you to drink lots of water and eat certain vegetables.
*Write down all the mothering advice you're friends and family have given you in one place.
*Make lists of things by category of what you need for yourself and the baby. Suggested categories for baby include: the nursery, changing supplies, clothing, medicine cabinet, getting around gear and feeding. Suggested categories for you include: maternity clothes, for breastfeeding and stationery.
*No later than half way through your pregnancy set up a baby registry at your favorite baby store.
*Make a list of possible baby names. With so many things to remember, simply write down all your favorites. When the time comes it's easier to eliminate from the list than to have to remember the ones you've forgotten.
*Create a list of what you want to include in you "delivery day" bag. So start your own list and add to it the minute you think of something new. When the day comes your customized delivery day bag won't be missing anything. Do the same for Dad so he has a jump bag ready when the time comes.
*Mark on your calendar the date you schedule for a hospital/birth center tour (if you haven't delivered there before).
*Mark on your calendar the dates for any and all classes you take for new moms now, while you have the time.
*Make 2 very important contact lists:  (1) who to contact when you go into labor and (2) who to contact after you have the baby. You're not always thinking clearly during each of these times so a list always proves the most successful. If you have a C-section, you might not even be doing the calling! Don't forget to add to your "after delivery" list the store(s) that are waiting for your call that you've had the baby so that they can deliver the goods.
Disclosure:
I received the Family Facts Pregnancy Organizer to review. These are my own honest opinions of this product. This post includes my affiliate link.