Looking for the softest T-shirts in the world? Look no further than Shark Zen! Their sea-life-inspired shirts are made of high-quality materials and feature beautiful, simplistic graphics.
They are perfect for anyone who loves the ocean and wants to showcase their sealife style. They have a wide variety of different designs to choose from, so you can find the perfect shirt for you or a loved one.
The Softest T-Shirts In The World
Whether you're looking for a short-sleeved tee or a long-sleeved tee, Shark Zen has got you covered! I received three of their Ocean Life t-shirts and absolutely LOVE them. I want all of them!
The Three Shark Zen Tees I Received Are:
Not only do I love the simplicity of these T-shirts, but the way they feel on my body is the most important of all! I am SO very picky when it comes to tee shirts. They have to be super soft and not too tight. I like a little wiggle room in my tees! These Shark Zen
t-shirts
definitely make me feel good and so comfy!
The black Shark Zen t-shirt features a shark swimming into a zen enso or crescent. The stylish Shark Zen symbol is filled with meaning for the diver, fisherman, and those who love the ocean!
The symbol is featured in white on the front of this awesome shark shirt and a subtle vertical "Shark Zen" logo is printed in the same color on the upper back just below the neckline.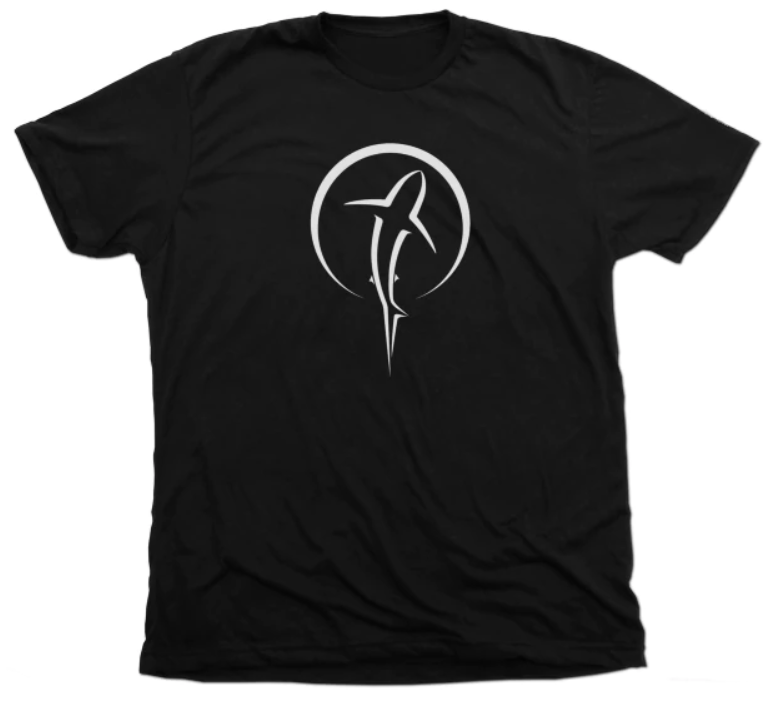 The Loggerhead Sea Turtle t-shirt features a stunning tribal sea turtle designed by artist Billy Walsh. The use of orange ink is derived from shades of color that show through this beautiful animal's shell.
It is the perfect shirt for those who love the ocean and its wildlife. A horizontal "Shark Zen" logo is printed on the front left chest area of this sea turtle t-shirt.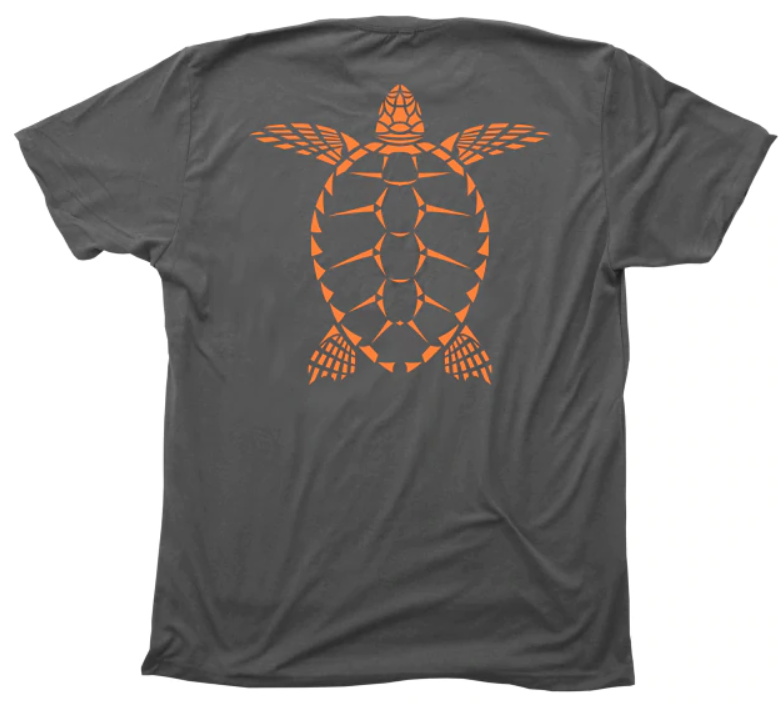 The Hogfish t-shirt features a striking hogfish design in a fiery red-orange color. This color, printed on black material, offers a high-contrast pop that does justice to the beautiful colors of an actual hogfish (aka hog snapper).
The hogfish is printed on the back of the shirt and a horizontal "Shark Zen" logo is printed on the front left chest area of this short-sleeve hogfish t-shirt.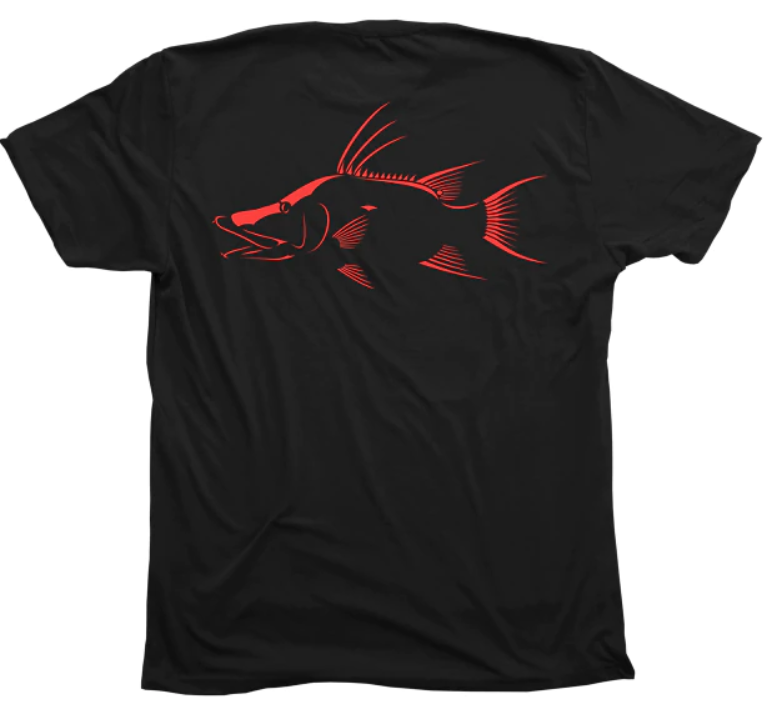 These super soft t-shirts retail for $26!
Softest T-Shirts In The World Features:
*Extremely high quality
*Ultra-soft, light, and durable
*60% cotton / 40% poly blend
*Stylish yet comfortable fit
*True to size
Why Is This T-Shirt Fabric So Soft and Comfortable?
Shark Zen thoroughly reviewed many types of materials for the short-sleeved t-shirts that would display Shark Zen designs. They ultimately chose a perfect blend of cotton and polyester with a premium finish. They were hesitant to include polyester given the stigma around the material being hot and unforgiving.
However, this particular blend, along with its quality manufacturing, makes up a product that beats just about any other t-shirt out there on all fronts.
The forty percent polyester fabric adds extra durability for ocean and land activities, as well as repetitive washes. The sixty percent cotton ensures lightness and breathability that keeps you comfortable in the sun or indoors.
The shirts are cut in a stylish, not-too-snug, not-too-loose fit, and the overall craftsmanship of the fabric results in one of the softest shirts you've ever felt – if not the softest in the world. When customers first feel a Shark Zen t-shirt, they are always pleasantly surprised, I know I was!
Shark Zen also carries a lot of other things like; long-sleeved shirts, hats/accessories, and sun shirts (UV tops) for men, women, and kids.
You can also shop by activity; beach shirts, boating shirts, fishing shirts, scuba diving shirts, paddle boarding shirts, snorkeling shirts, sailing shirts, surfing shirts, and swimming shirts!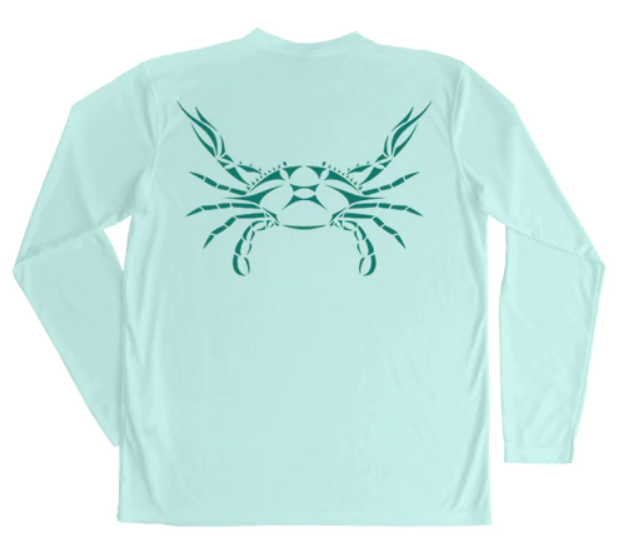 Design Your Own Sun Shirts!
Make your own unique long-sleeved sun shirt with UPF sun protection (similar to SPF). The sea life image can be printed on the front or back of the sun top, and you can pick from a wide range of cute color combinations to display the sea life designs. Create your sun shirts for just a $5 upgrade. So fun!
Ocean Rescue Rewards!
When you shop online from Shark Zen, you can earn Zen points and get a growing list of rewards! Plus, you will be helping to rescue the ocean! Yay!
Join the Shark Zen VIP List!
ONLY Their VIPs get access to:
– Rare Special Offers
– New Product Sneak Previews
– New Design Sneak Previews
– Limited Edition Apparel & Art
Sign up and join the Shark Zen VIP list here!