RosieLikesIt is an Etsy shop that specializes in custom Personalized Gifts And Shirts for everyone. Their products are not only unique but also made with high-quality materials that are sure to last.
*This post includes my affiliate links
I recently received the funny blogger tee shirt that says: "I'd Rather Be Blogging." This tee shirt is not only humorous but also super super comfortable.
It fits perfectly and is just dang soft feeling. The color is gorgeous and now I want it in more colors! All the colors! It comes in one color but you can request other colors, yay!
Isn't The Personalized Blogging Tee Cute?????!!!???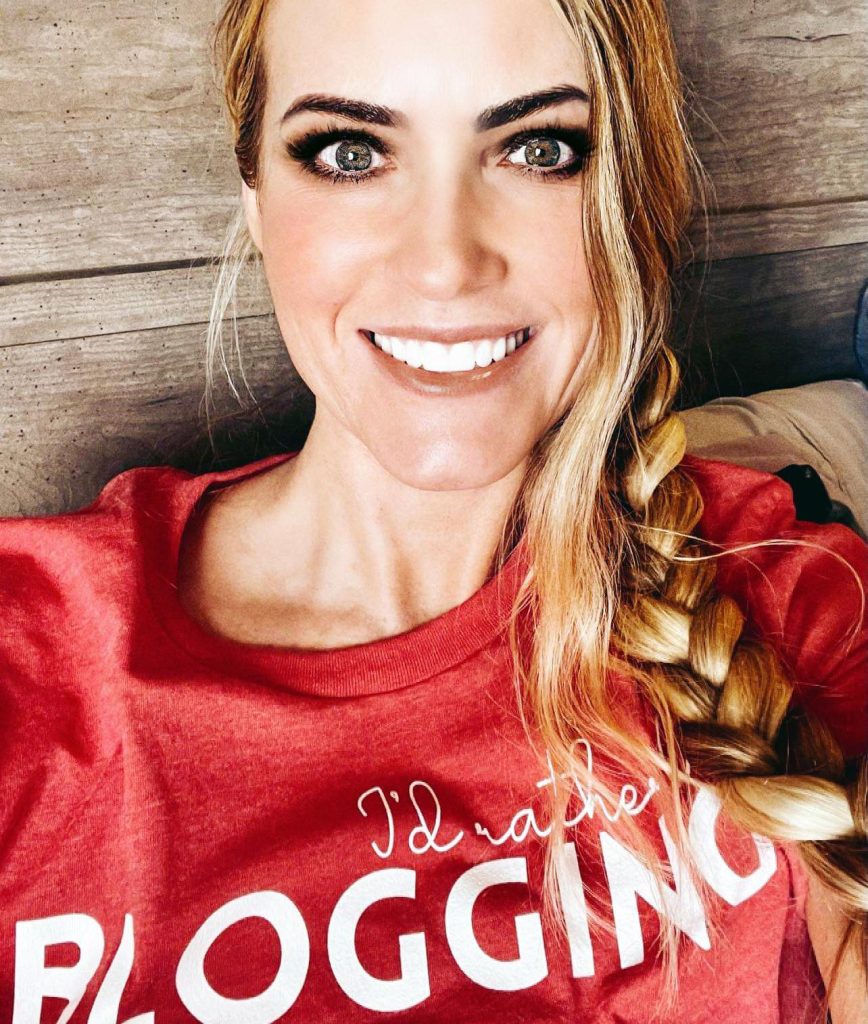 Personalized Gifts And Shirts
It is the perfect tee to wear anywhere and I love it because I can dress it up or down easily. I can even throw on a cute jacket over it or a flannel! So cute!
This shirt is perfect for bloggers who spend long hours sitting at their computer, researching SEO terms (yawn…), writing content, and promoting their work on social media.
It's a comfortable, short-sleeved crewneck shirt and makes a great gift for influencers. The shirt is made of a cotton/polyester blend and comes in ash red, although the colors may look slightly different in person.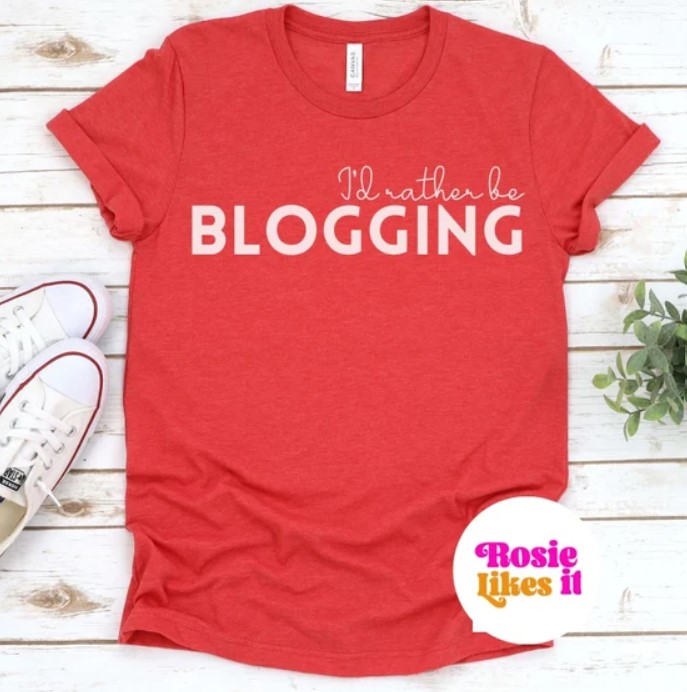 If you want a different color for the design, just send them a message and they will make it happen. Their inks are eco-friendly and non-toxic, and they use a paperless production process. This shirt is a fun, tongue-in-cheek gift for anyone who has worked hard to achieve their goals!
Processing Time
Processing time is 1-3 business days; shipping time is 2-5 business days (after processing time). All in, approximately 10 business days from when you place your order.
Variety Of Custom Shirts And Gifts!
Aside from the blogger tee shirt, RosieLikesIt also offers a variety of other custom shirts that are perfect for any occasion. From birthday shirts to holiday shirts, they have it all. They also offer personalized gifts such as mugs, tote bags, and phone cases.
RosieLikesIt also offers mommy and me personalized shirts and onesies that are SO dang cute! So, if you are a mom of a little one, I definitely recommend checking out their personalized mommy and me shirts! So fun!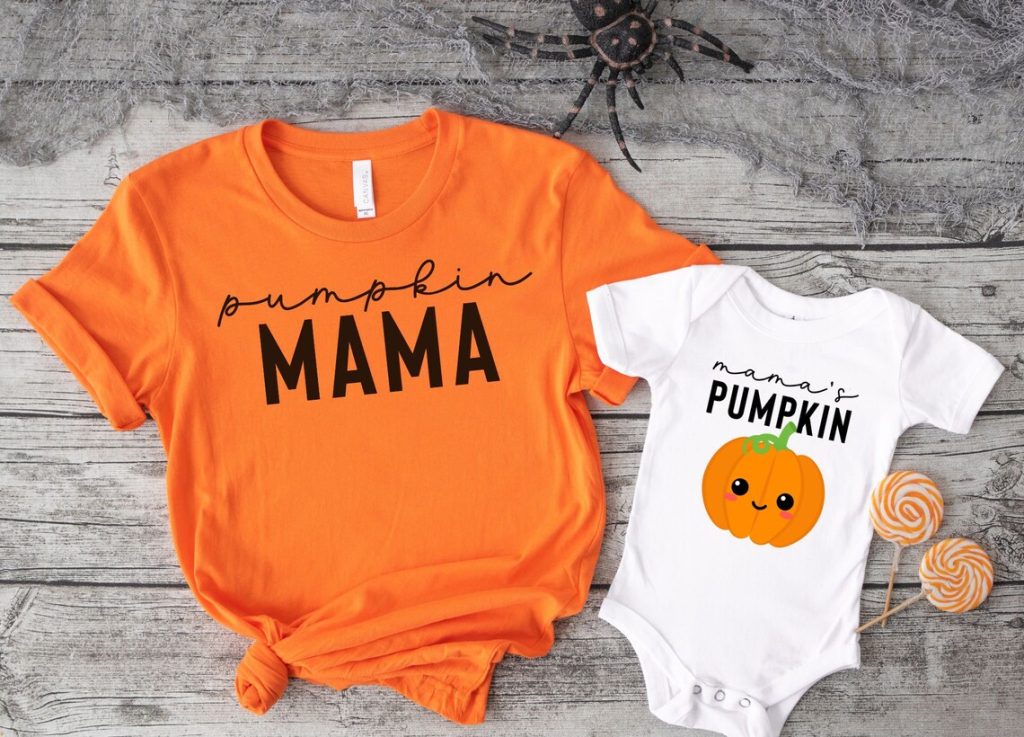 Their mommy and me shirts and onesies are a perfect way to show off your special bond with your little one. They offer a range of designs that can be personalized with your own text or names.
What sets RosieLikesIt apart from other Etsy shops is their attention to detail and commitment to customer satisfaction. They take pride in creating products that are not only beautiful but also functional.
They also offer excellent customer service and are always willing to go the extra mile to ensure their customers are happy and you can tell they are good because they have raving reviews from real customers!
More Items In Her Etsy Shop You Don't Want To Miss:
*Kids Shirts by a kid!! (I kid you not! No pun intended…). These are shirts 6-year-old Rosie makes all by herself! How cool is that! You can check out all the shirts by Rosie by clicking that link! So fun!
*PUN SHIRTS for when you want to LOL
*Personalized Shirts For Any Occasion
*Tote Bags
Check out her website for printables here!
Buy
Check out their Etsy shop and see for yourself why they're one of the best in the business.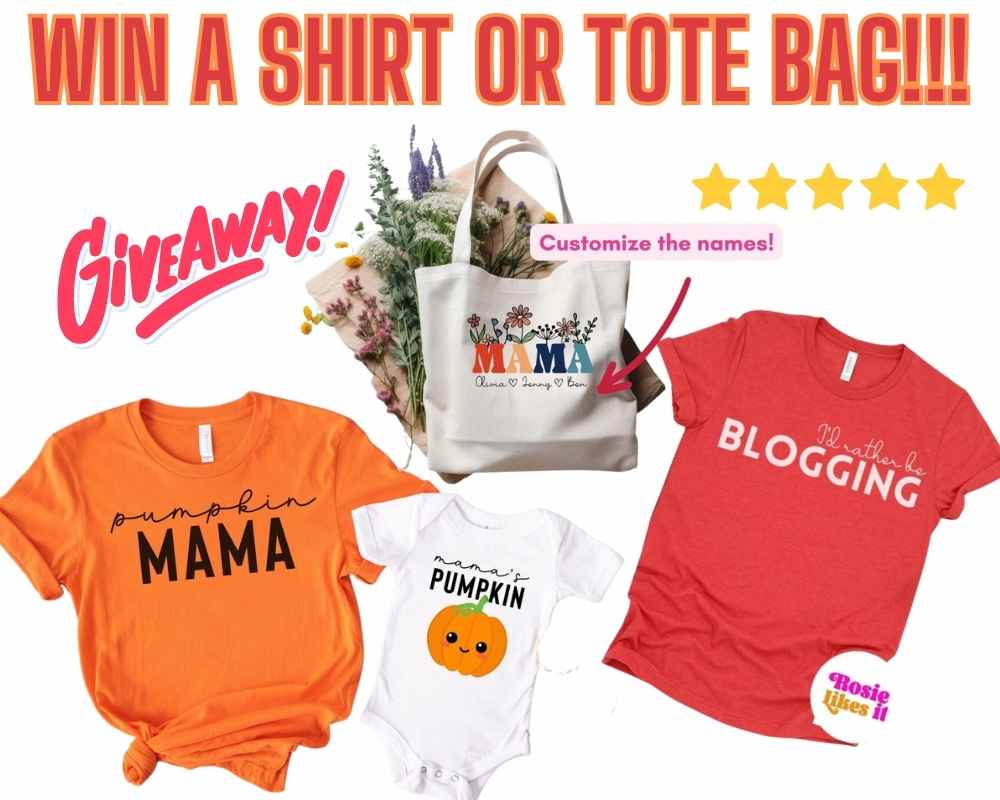 Win
The winner can choose any one shirt OR tote bag they'd like in the RosieLikesIt Etsy shop! Yay!
Rules
The contest is open to the US, 18+. The giveaway will end on September 19, 2023, at 11:59 PM. I am not responsible for lost or stolen mail.