This post is all about a Mother-Daughter Style: How to Nail the Mommy and Me Look! Having kids is a blessing, but the bond between a mother and daughter is exceptional. No one can understand a mother better than her daughter. There is an emotional connection between mothers and daughters. From a very young age, we see girls relying on their mothers for every task, sharing secrets and consulting them in every life decision.
You spend quality time together and do fun activities. The best part, you can dress your daughter in matching outfits. Another great thing about having a baby girl is that you can dress her up the way you like. Nowadays, most moms dress up their girls in matching outfits.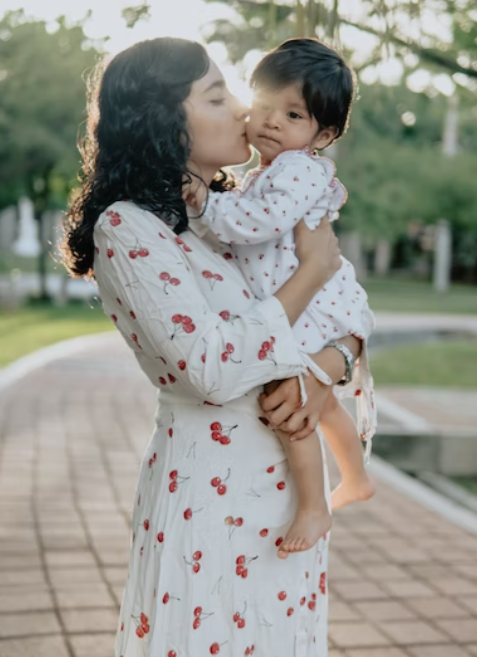 Mother-Daughter Style: How to Nail the Mommy and Me Look
What could be more adorable than having a mini version of yourself? The markets are full of matching outfits for mothers and daughters. Whiter you have a six-month-old baby girl or a teenager, there will be endless options for you. Here are some great ways to nail the mother-daughter combinations.
Wear Same Patterns
If you and your daughter want perfectly matched outfits, go for dresses with the same patterns. Wearing matching spring or summer outfits is a great choice. They look vibrant on every body type and are readily available in every size.
Girls love to wear floral prints and bright colors. You could select a beautiful dress for your child and pick something in the same pattern for yourself. Some moms don't proudly wear bright colors, but everything looks outstanding when you coordinate with your daughter.
These prints look great in photo shoots, and you can get your ideal Instagram profile pictures. Nothing can be better than seeing your daughter look like a mini version of you.
Get Customized Shirts
Nowadays, you can find customized shirts for yourself and your family members. You can get faces printed on your new shirts or meaningful messages. One can even mention special dates or their favorite persons on these Tees. When worn in pairs with your children, customized t-shirts look extremely cute.
You can opt for the classic Mommy and Daughter duo T-shirts, best mom/ best daughter tees, or shirts with messages like mommy's princess. All these options can go with jeans, skirts, or straight pants. You don't even need to worry about color combinations. The markets are full of colorful T-shirts.
Opt for Shirts with Animal Prints
Every kid loves to have small and cute pets near them. They shower pets with love and form a special connection with these wild creatures. You could use this fact to create stylish outfits for yourself and your daughter.
All you need is a photo of your pet. It could be a dog, a cat, or even a hamster. Even if you don't own a pet, you can take pictures of animals from the internet. Choose an animal that is your baby girl's favorite. Afterward, have it printed on a shirt. Keep one for yourself and another for your daughter.
If you don't want to put in extra energy, you can always stick with ready-made options. There are tons of animal-printed shirts for every season. You only have to find the right size for yourself and your baby.
Try Wearing Matching Accessories and Jewelry
Accessories have always been an essential part of every woman's dress. These items add to the grace of every cocktail and formal dress. It's impossible to complete your look without matching accessories.
Due to the significance of accessories and jewelry, you can now find several items for kids as well. So, find a matching pair of earrings for yourself and your baby girl and twin in style. You could get anything from matching glasses to bags and even chains.
When you and your girl wear the same jewelry, you look stunning and identical. Nothing can help you nail your "mommy and me" look more than shiny accessories. Try to opt for something glamorous but not too heavy. Remember that your child wears the same piece, so keep it light and manageable.
Get Matching Tracksuits: Mother-Daughter Style: How to Nail the Mommy and Me Look
It's easy to find matching shirts and dresses for yourself and your daughter, but there are other great ways to nail your look. One of them is getting matching tracksuits. You might go on walks with your daughter or hit the gym occasionally. In both circumstances, you will wear tracksuits or gym outfits. So why not dress your daughter in the same way?
It's a unique and great way to show your special bond to the world. Everyone will be able to see your superior taste and your love for your child. There are several options when it comes to tracksuits. You can find them in every color, but black always outshines other options.
No one will be able to take their eyes off you, and your daughter walk into the room in matching suits. Affection can be shown in different ways, and dressing in similar outfits is one of the best ways. So, think carefully about how you want yourself and your daughter to look in public.
I hope you enjoyed this post about Mother-Daughter Style: How to Nail the Mommy and Me Look. Let me know if you have something to add by leaving me a comment below! Thank you!