*Product was received. Opinions are my own

My oldest boy is really into volcanoes and loves to research them, so he was thrilled when we were sent The Ultimate Volcano Science Kit to review.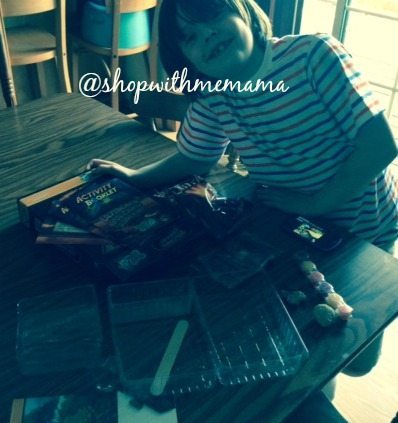 This kit is really neat, it comes with everything your child needs to build a volcano, paint the volcano and erupt the volcano! It even comes with an activity booklet with 10 fun games, puzzles, and challenges to complete. This kit also comes with 3 genuine volcanic specimens including: a real geode, an obsidian arrowhead, and a floating piece of volcanic rock called pumice. The information guide will teach your child all about your specimens as well as how volcanoes form and why they erupt! My son thought these specimens were SO cool!!! This is a really neat kit!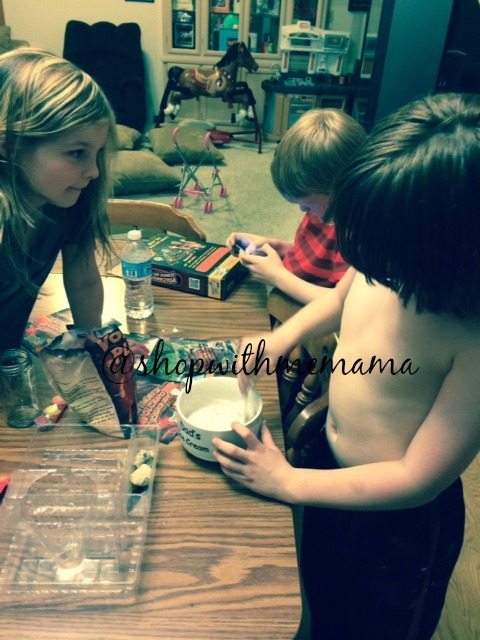 First, we used the plaster and volcano mold to create our volcano. My son did most of this, I just helped make sure none of the plaster poured onto my table 🙂 He did a good job and poured the plaster in perfectly. We did have to add a bit more water to the plaster, than the directions said, because the plaster was still a bit thick.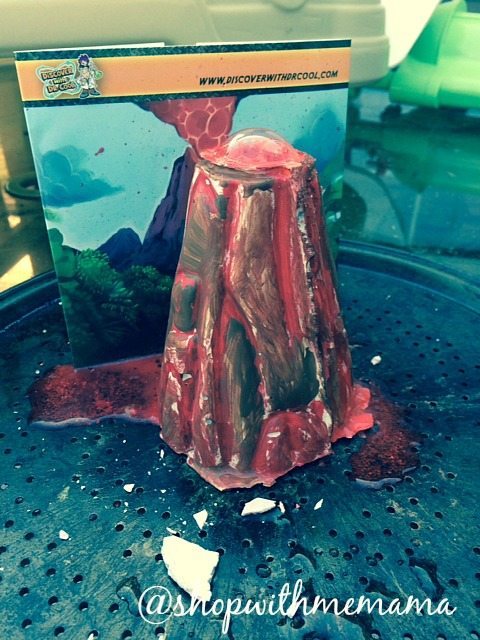 When the plaster is set (we waited 24 hours but you don't need to), we then carefully pulled the plastic off of the mold. My son then kind of smoothed out the volcano with the wooden tool it comes with. Then we put it into the oven at a very low temp for about an hour to make sure it was hardened and dried, before painting it.
After we took it from the oven and let it cool an hour or so, my son then started to paint it. He loved this part because he was able to be creative with it! Once painted, we again let it sit and dry outside for a few hours. Then it was ready for erupting!!
This volcano kit came with the powder to make it erupt. I would say there is enough in it for 3 eruptions. Once the powder is out, you can always create your own by using baking soda and vinegar. Just make sure to have your volcano on a cookie sheet or covered area because it can get messy 🙂 But it is so much fun for the kids! You can check out more ways to make your volcano erupt by going here!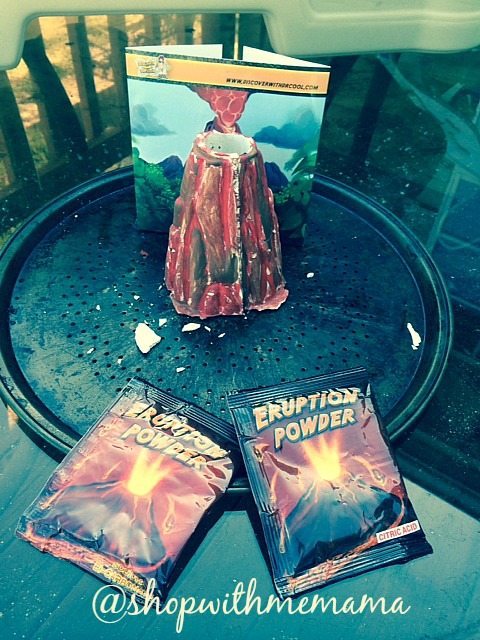 When you are doing erupting your volcano, you can clean it up and put it on a shelf in your childs room for next time! We really enjoyed building our volcano and watching it erupt! My son also enjoyed learning more about volcanoes and checking out the cool specimens!
Product Description
* Make a volcano erupt and collect 3 real volcanic specimens (pumice, obsidian arrowhead, and a geode)
* Ultimate kit includes: Volcano Mold, plaster, paints, brush, eruption powder, and 3 real specimens
* Perfect science fair project or gift for kids 6-12 that are interested in volcanoes, earth science or geology
* Full-Color Info and Activity guides were written by teachers are filled with cool science facts about volcanoes and puzzles to solve
* Winner of Gold Award from Family Review Center, Kids Product of the year from Creative Child Magazine, and Seal of Approval from the Toy Directory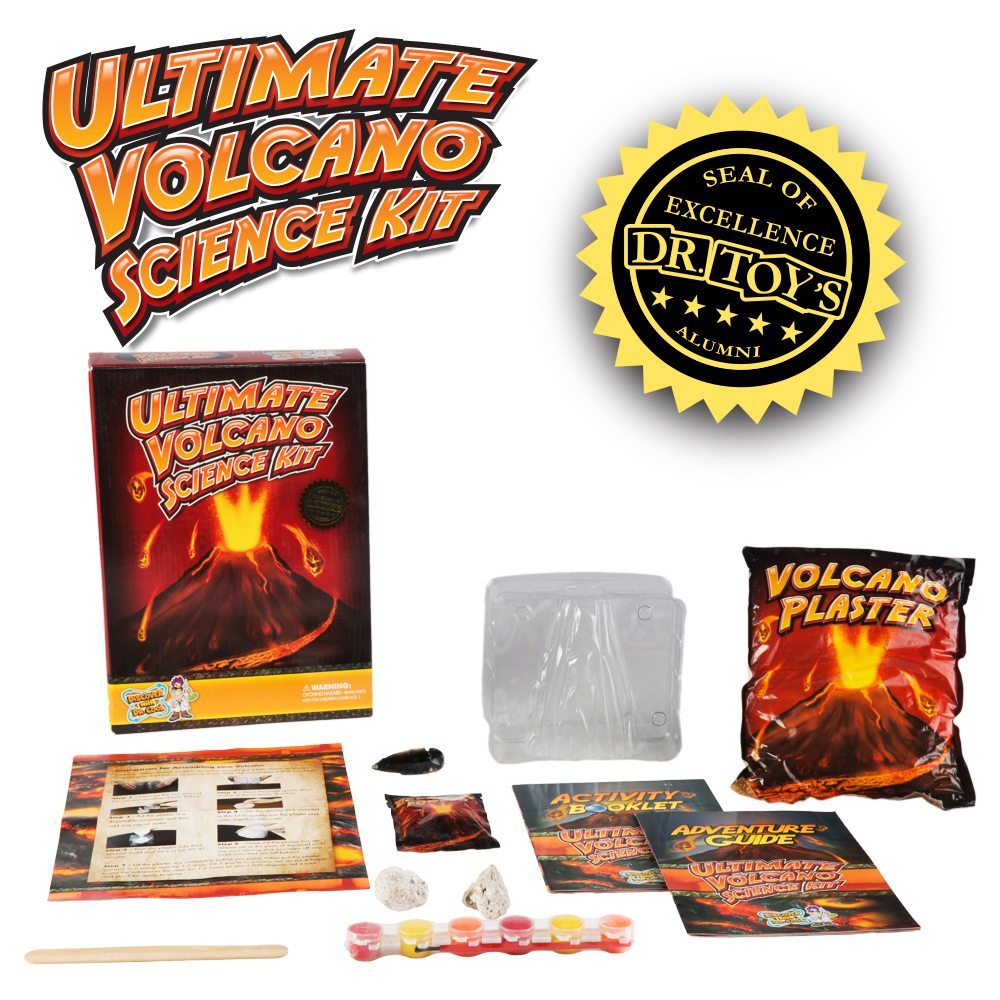 Buy
You can purchase the Ultimate Volcano Kit online here. It retails for only $14.95.
Who Would You Buy This Kit For?