*Product received. This post includes my affiliate links.
I remember when I was younger, watching Pete's Dragon with my siblings. It was a favorite movie of ours back then. Now that it has been re-made, I was very excited to see what the 'new' Pete's Dragon would be all about!
Who could pass up watching a Timeless Tale Of A Boy And His Dragon? As soon as the new Pete's Dragon came in the mail, we grabbed some pillows and blankets and headed for the living room. It was going to be a family movie night! We try to do these at least once a week 🙂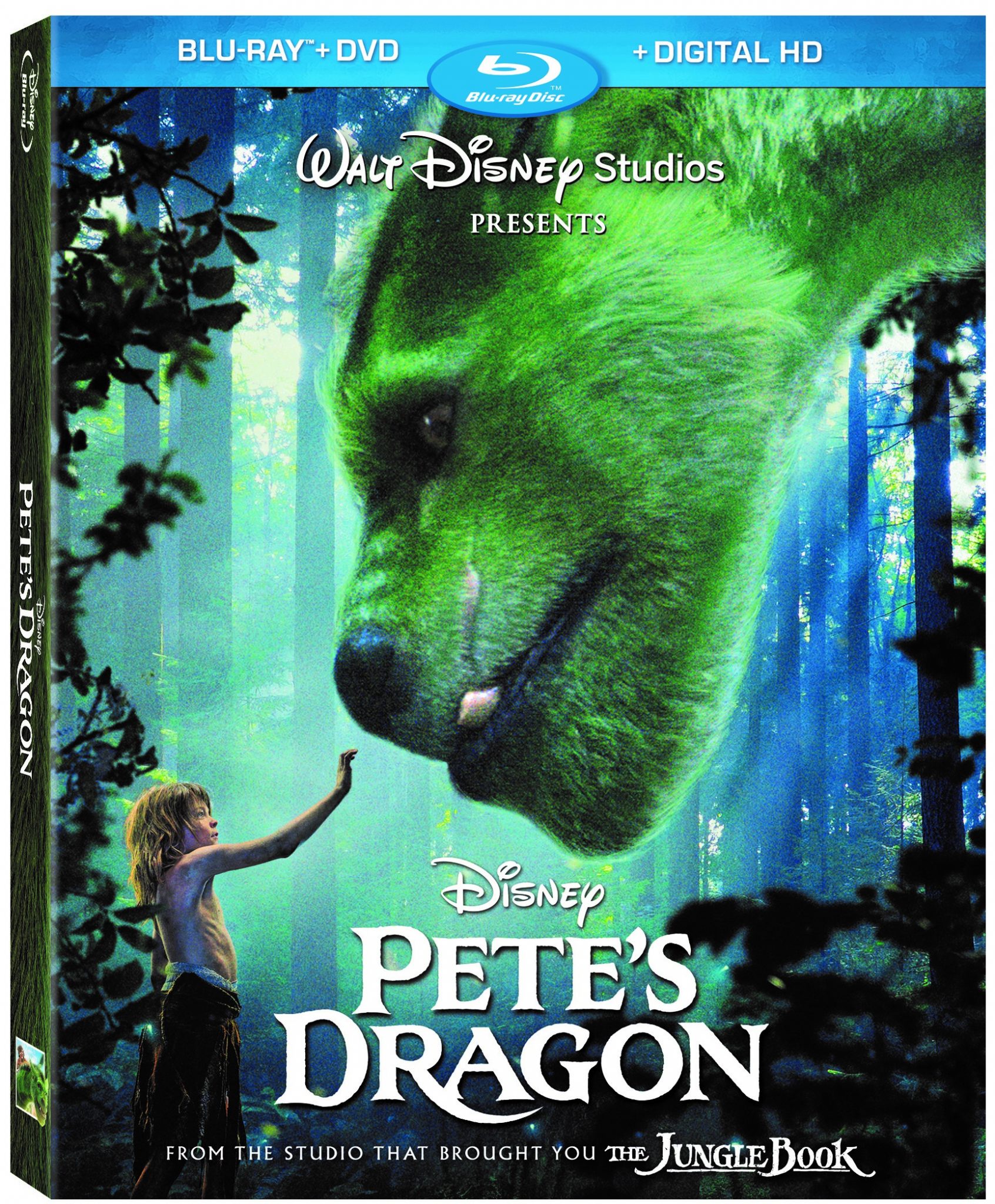 This Pete's Dragon has a bit of a different storyline but is absolutely entertaining and amazing. The dragon is so cool looking and I and my family really enjoyed this movie together.
Pete's Dragon is a reimagining of Disney's cherished family film. The film is centered on an orphaned little boy named Pete. His best friend Elliot is a dragon, no biggy! This new film came out on November 29th on Digital HD, Blu-ray, Disney Movies Anywhere, DVD and on-Demand! Have you seen it yet??
You and your family will be captivated by this magical movie! You will also be able to see the never-before-seen bonus features including a revealing look at the director David Lowery's personal diary that he kept during the filming of Pete's Dragon! You will also see the design process behind the lovable dragon, Elliot, and deleted scenes! Plus, a tour of the film's breathtaking production location of New Zealand, audio commentary by filmmakers and the actors! Don't forget about the hilarious bloopers too! So fun!
Bonus features include*:  
BLU-RAY & DIGITAL HD: 
Notes to Self: A Director's Diary – Director David Lowery narrates the personal diary he kept through the filming of "Pete's Dragon" in this intimate and fascinating look at the movie's making.
Making Magic – Discover fun facts about what went into designing this spectacular, lovable dragon.
"Disappearing" Moments – The director shares a montage of the film's "lost" scenes.
Welcome to New Zealand – Experience the wonders of New Zealand and learn why it's a magical place to visit … and to make a movie.
Audio Commentary – Gain an insider perspective from director David Lowery, co-writer Toby Halbrooks, and actors Oakes Fegley and Oona Laurence.
Music Videos
"Nobody Knows" by The Lumineers
"Something Wild" by Lindsey Stirling featuring Andrew McMahon in the Wilderness
DVD:
Buy
You can purchase the new Pete's Dragon online at Amazon.com.
Get Social
Connect with Disney's Pete's Dragon On Facebook, Twitter, and Instagram!
Have You Seen This Timeless Tale Of A Boy And His Dragon?